Website creation made easy!
No matter whether you want to create a website for an online shop, a travel blog, an official homepage for your photo studio or a completely different website: It all depends on the right design. That's why you won't find inconspicuous standard designs on our website templates, but countless possibilities to design your new website absolutely individually!
Multimedia content such as videos, slideshows or even picture tiles in different sizes are just the beginning. With simple Drag & Drop you can place these and other elements exactly where they leave the greatest impression! By the way: The Hoststar database with millions of free images is always available for image design.
Get started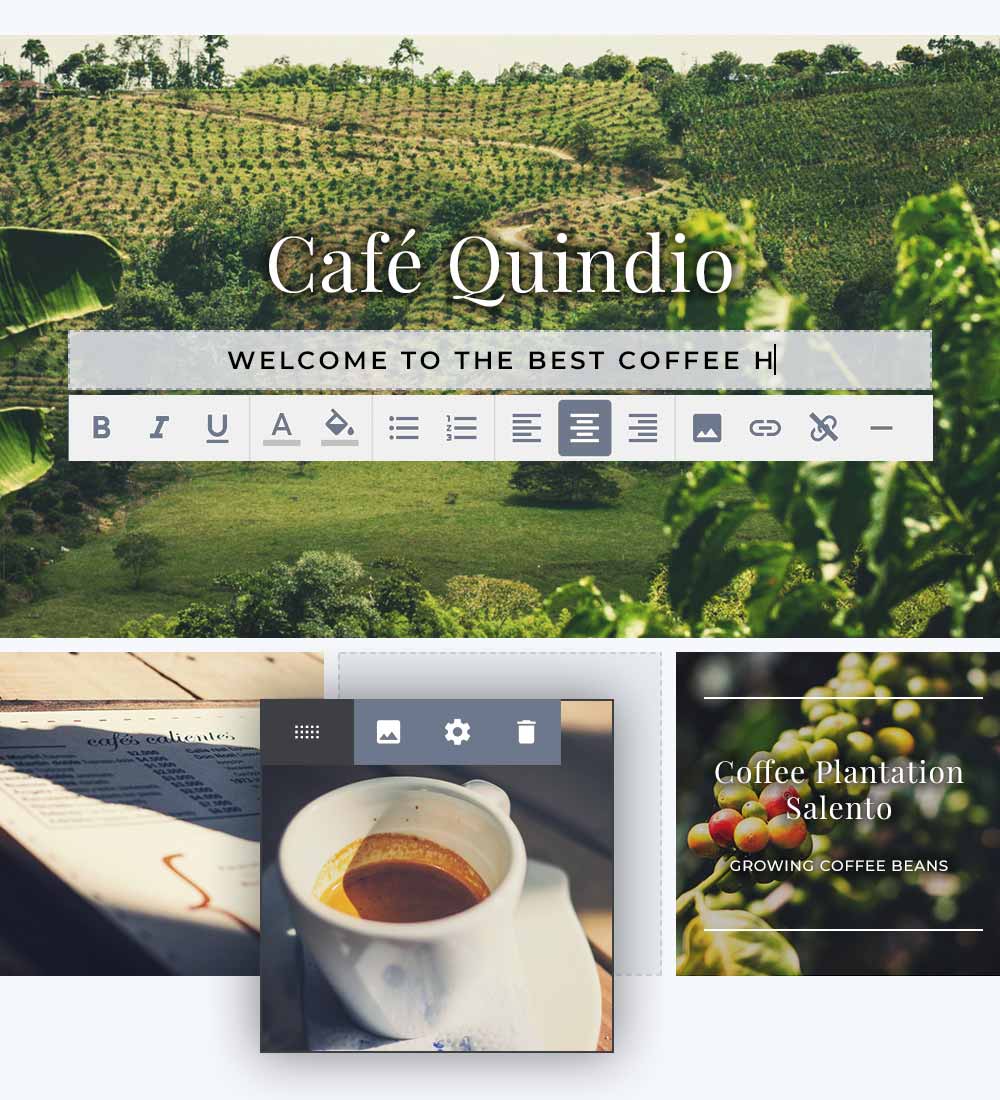 How to create your own website & homepage
Create a website - don't you need HTML knowledge? Not with us! After you have chosen your domain, only 3 simple steps separate you from your new website:
Pick the design of your choice and personalise it to your liking.
Customize the structure of your homepage and the rest of the page - and now you can already add text, images, videos and more! If you like, you can also optimize the images directly on the website.
Publish your website using your preferred domain.

That's it - your website is live!
Get started

Manage, redesign and transfer a website: Here's how
Obviously you don't have to commit forever: Using the website construction kit (Designer), you can adapt even the smallest detail at any time. Here it is also possible to integrate other programs (e.g. WordPress, Joomla, Prestashop, ...).
You already have a website? Then simply choose our Service Move and we'll do the transfer for you!
Not quite sure yet whether you will find your suitable design with us? Then try our free 10-day trial version and decide for yourself! After you have entered your name, e-mail address and language, we will send you access to the trial version by e-mail - and thus the full scope of the StarEntry package (see below).
How much does it cost to create a website?
If you want to create a website then you don't need HTML expertise or even a lot of effort - what counts is your vision! Also you don't have to worry about the costs, because our webhosting packages are available for less than 5 Euro per month.
In addition to web hosting, the packages include cloud storage space, SSL certificates, access to the image database, various options for monitoring (including statistics) and much more.
Find all features in the product comparison!
Ready-Made Designs
We offer dozens of attractive, quality designs in various categories for your website. Whether you prefer traditional or modern, round or square, light or dark—we have the right design.
Drag & Drop
Creating the content for your website is almost easier than choosing the design. Drag & drop images and other multimedia content to the desired location on your web pages and customize text and forms.
Image Editing
Do you still need to improve your photos? No problem! The Designer from Hoststar provides a fully integrated, intuitive piece of software for image editing. Optimize your pictures directly on your website—without any technical background.
Perfect for any size
More and more people are visiting websites from their smartphones and tablets. The Designer gives you the right tools for this. All designs are 100% compatible with mobile devices and are displayed on them just as well as on a PC or notebook.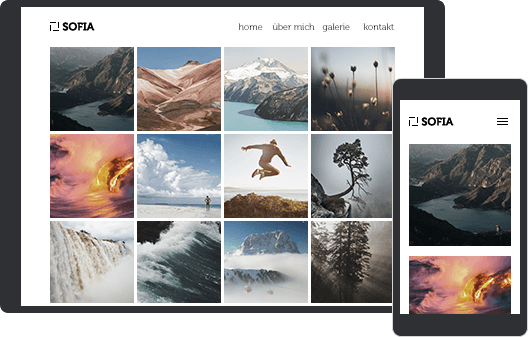 The homepage builder: Design a website to your liking!
Show who you are! With our website builder you can create a unique website - the most difficult question that remains is, which design elements should be used...
Website with Shop
With an e-commerce module you can quickly and easily integrate the shop function into your website. Whether credit card, PayPal or bank transfer - different payment options are available with the StarBiz and StarPlus package. It's also best to choose the option to integrate a contact form and thus offer excellent customer service right from the start! Of course, the corporate design should not be neglected: Simply adapt the colour scheme, font etc. to your logo. Thanks to various design features, everything is possible, from the elegant, minimalist look to the colourful, eye-catching design!
Your Webseite – your Design
Holiday flats, photographers, online shops - what makes up the «perfect website» varies from industry to industry. In order for you to realize your project exactly as you imagine it, we offer templates for every content from travel blogging to offering various services. There are different domains to match, for example your-wishdomain.city or your-wishdomain.photography. By the way: You can integrate social media buttons for particularly fast distribution of your content!
Mobile Websites & Responsive Design
Do you want your website to perform well in the Google ranking? Then you've come to the right place, because Hoststar homepages are designed to adapt to all device types and screen resolutions (responsive Design), i.e. they are also displayed optimally in mobile formats. All templates are 100 percent compatible with mobile devices - guaranteed. And the Google Bot likes that just as much as your audience does!
Explore unique features for your website
The Designer from Hoststar offers numerous features with which you create your very own one-of-a-kind website. Thanks to the intuitive and easy to use editor, you can design your website according to your own vision. Everything you need is being provided by our Designer!
E-commerce module
Simply sell your products with the integrated online shop.
Optimized for mobiles
Your homepage will automatically be displayed in the best possible way.
Vast image library
Use our service «Pictures» to find fitting images for your websites.
Multilingual websites
Create multilingual websites with 5, 10 or any amount of languages.
Big selection of designs
Choose from over 150 design templates.
Add a blog
Create a blog in just a few steps.
Social Media
Use different social media buttons to connect with the world!
Free SSL certificates
Benefit from maximum security with FreeSSL at no charge.
Free Support
Our support team is happy to help you, be it for technical or administrative issues. We're there for you!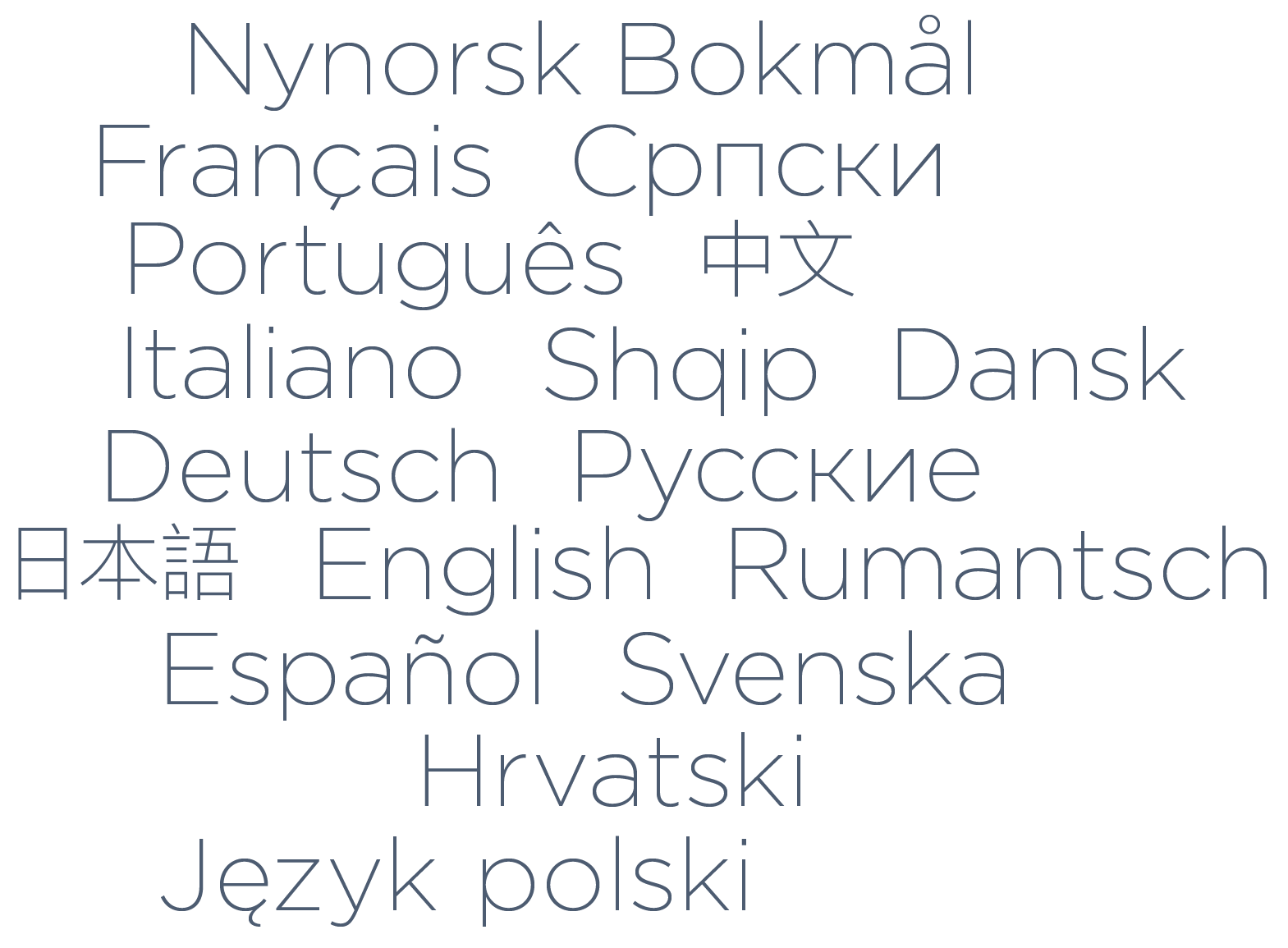 From Austria to the world: Create a multilingual website
German, English, Romanian, Russian, Polish, Mandarin or something completely different - which language should your website have? Depending on which package you choose, you can set 5 different languages or even an infinite number of languages. Simply select the language(s) you want, define the look of the language selection menu and paste your content. The rest is done by the website designer!
Get started
Contact form
Create your own personal contact form in just a few steps. Inquiries are sent to you directly by email. The contact form ensures you never miss any important inquiries and can deal with them quickly and efficiently.
Facebook, Twitter & Co.
Social media integration facilitates a better dialogue with your visitors. Links to social medial platforms such as Facebook, Twitter, Instagram and Google+. Feed your latest tweets into your pages, add 'Like' buttons or tweet your articles.
What do I have to know if I want to create a website?
Creating my own website - where do I start?

Our web hosting packages give you the tools and storage space you need to create and run your own website and email accounts.

You also need a name (domain), such as www.hoststar.at, so that people can visit your website. When ordering your web hosting package, you can enter possible domain names and have the domain checker verify whether they are still available. If the domain is available, we can register it for you.

If you are ready to get started straight away, you can place your order now.

Your web hosting package includes additional services such as cloud storage, SSL certificates and more. My Panel is your single management interface – one login for everything.

How much does a new website cost?

You can get a Hoststar website for 4,90 Euro per month - your professional website costs just as much as the occasional coffee on the go! And if you'd like to try out how your site might look, try our free trial version!

Creating a website without HTML knowledge - what do I need to know?

This question is easily answered: Nothing! Our website builder is very intuitive to use and all functions are easy to use without any HTML knowledge. In general, we would recommend HTML web pages to all those who already have experience in this area.

How do I create my own website with Designer?

You can access Designer either by requesting a trial version or by purchasing a web hosting package. With a test version, you log into the Designer login page with the login details sent to you by email. If you have web hosting, you log on to My Panel at https://my.hoststar.at, navigate to the "Designer" menu and select "Login".

Designer includes a whole range of instructions and guides. We recommend starting with the "Getting Started in Designer" guide.

The first time you use Designer, you will see a selection of various design templates. Your choice of design template defines the general structure of your website: Where do the page navigation, logo and company name go and what template-specific content is available for the landing page of your website? Elements for your landing page can include full screen images, image tiles in various sizes, slideshows with text and buttons and so on. Choose a design template that suits your needs – you can switch back to another template at any time.

You can then add and manage your text content, images, videos, buttons, links, etc.

Background colours, headers, footers, and fonts can all be customised in Designer to match your logo, for example. The colours should be selected for a harmonious look. Colour palette generators such as Paletton can help you with this.

Which design template should I use?

The right design is an important part of your web presence. Certain designs are better suited to certain content and target groups. For example, if you want to include a lot of image content on your website, it is best to choose a design that shows off your images well. If your website is more text-heavy, a simpler design is probably a better choice. You can test your favourite design templates by applying them and, if necessary, adding some content to judge their effect.

Does your chosen design template include certain elements that you don't want to use? Not to worry: All template-specific elements can be shown or hidden with a slider.

How do I add content such as text and images to my website?

Drag and drop your content to the appropriate location; you can always reposition or remove it again at any time.

If you are adding long passages of text, split it into several text blocks or divide it into several columns. Up to four content elements can be placed horizontally next to each other. Where possible, insert subheadings. Make sure to insert exactly one heading 1 (H1) per page. You can structure further headings and subheadings (H2-H4) hierarchically.

You can also add images and graphics to your text to give it structure. A number of scaling and positioning options are available for embedded images. You can also use the integrated image editor to perfectly adjust the image – add image effects and text, set sizes right down to the pixel, apply various filters and much more.

Where can I find good/free pictures for my website?

When adding images and graphics, please make sure that you have the rights to use them. Never simply copy images you find on the internet and put them on your website. The most authentic photos are those that represent you or your organisation. Stock photos can be useful as secondary images such as background images or for purposes of general illustration.

Hoststar offers a 15% discount on Fotolia photos. These stock photos can be conveniently searched for and purchased via My Panel under "Extras" under "Pictures".

Here are some free photo providers:

Pexels – https://www.pexels.com/de
Pixabay – https://pixabay.com/de
Negative Space – https://negativespace.co
Unsplash – https://unsplash.com

How do I customize colours and fonts?

Colour and font styles can be managed in Designer under "Pages and styles". You can use spot colours, gradients or images as backgrounds. Fonts can be defined according to their type: Normal text, headings, navigation and link colours and so on. The colours should be selected for a harmonious look. Colour palette generators such as Paletton can help you with this.

How do I create a blog or online shop?

You are not in the blogger scene but still want a corporate blog on your company website? Good decision, because here you can share news, event dates and information in one place! Simply choose the option «Set up blog» in the designer.

All blog entries are 100 percent compatible with social media. By the way, you can not only write the articles on your computer, but also note down your ideas in the Mobile Editor on the go!

With a StarBiz or StarPlus subscription you also have the option to integrate an online shop into your website. Add products, enter payment and shipping methods and start selling!

When will my new website be online?

Waiting for days? Not with us - if the domain is already connected to our servers then your new website will be online immediately after publishing. And if this is not the case, the switch to our servers takes a maximum of 24 hours. So you can put your plans into practice in the shortest possible time!

Is my website SEO optimized?

SEO stands for search engine optimization. This refers to measures that should ensure that your website is listed as far ahead as possible in the Google search. Many of these factors are already automatically implemented in your Hoststar website, such as fast loading times or optimization on mobile devices. You can improve your site even further by preparing content in a clear and interesting way - after all, there are many design options!

Is the Designer trial version different from the full version?

No. The trial version corresponds to a DesignerEntry. Depending on the subscription, some additional functions are available in Designer. Here you can compare the different Designer packages.