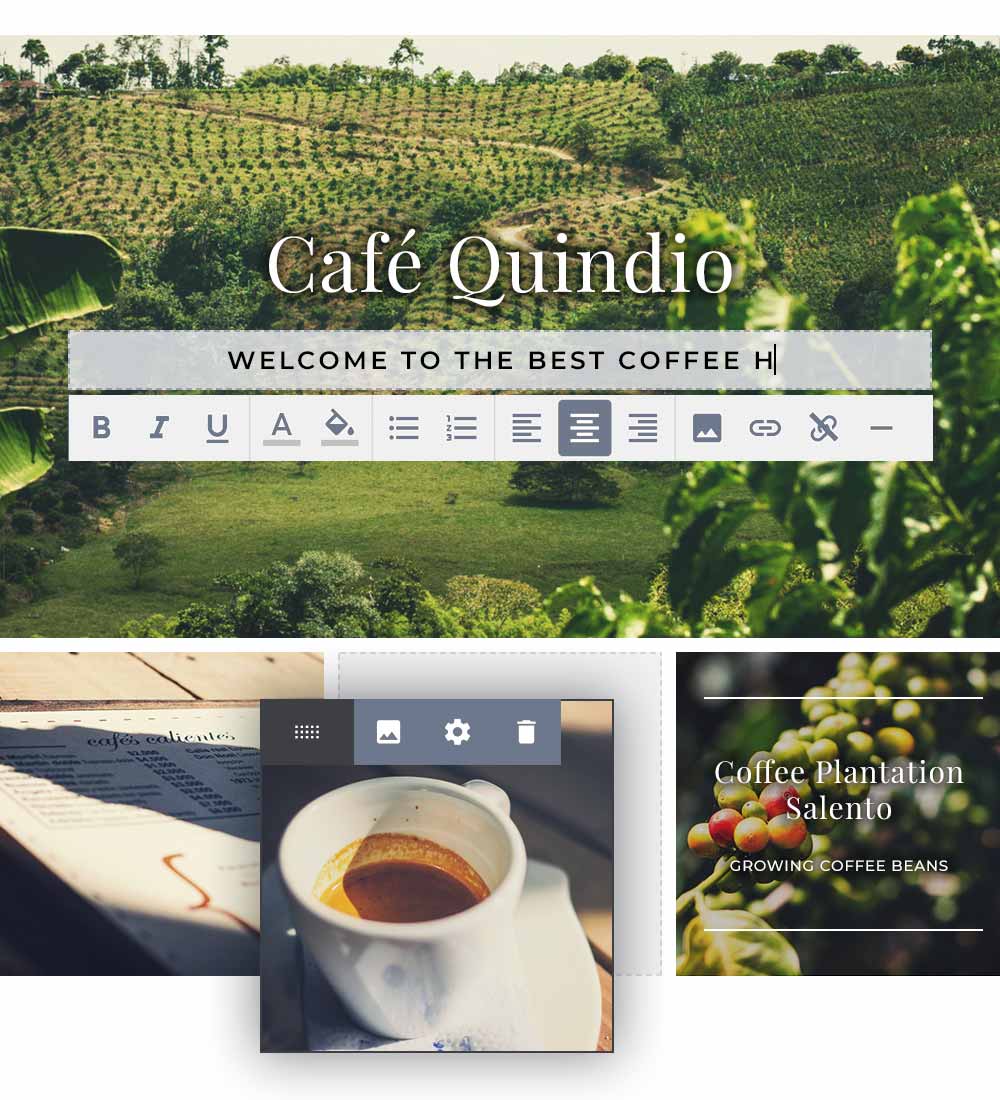 Build your own website in 3 steps
Select your desired design and adapt it to your individual requirements.
Decide on a website layout and load it with your text and images.
Publish your website using your preferred domain.
Get started

Use the Designer tool to create your own website in just a few clicks
Your new website is just a few clicks away. Simply drag & drop the various content items to insert or create them on the page. And it's even easier with our choice of designs. Select the design, customise and publish. Web design is this easy!
Get started
Learn more
Explore unique features for your website
The Designer from Hoststar offers numerous features with which you create your very own one-of-a-kind website. Thanks to the intuitive and easy to use editor, you can design your website according to your own vision. Everything you need is being provided by our Designer!
E-commerce module
Simply sell your products with the integrated online shop.
Optimized for mobiles
Your homepage will automatically be displayed in the best possible way.
Vast image library
Use our service «Pictures» to find fitting images for your websites.
Multilingual websites
Create multilingual websites with 5, 10 or any amount of languages.
Big selection of designs
Choose from over 150 design templates.
Add a blog
Create a blog in just a few steps.
Social Media
Use different social media buttons to connect with the world!
Free SSL certificates
Benefit from maximum security with FreeSSL at no charge.
Free Support
Our support team is happy to help you, be it for technical or administrative issues. We're there for you!
Ready-Made Designs
We offer dozens of attractive, quality designs in various categories for your website. No matter whether you prefer traditional or modern, round or square, light or dark – we have the right design for you.
Drag & Drop
Creating the content for your website is almost easier than choosing the design. Drag & drop images and other multimedia content to the desired location on your web pages and customise text and forms however you want. It couldn't be simpler or more intuitive, even for beginners!
Image Editing
Is your photo not quite perfected yet? No problem! Designer from Hoststar provides a fully integrated, intuitive piece of software for image editing. Optimise your pictures directly on your website – without any technical background.
Perfect for any size
More and more people are visiting websites from smartphones and tablets. Designer gives you the right tools for this. All designs are 100 percent compatible with mobile devices and are displayed on these devices just as well as they would on a PC or notebook.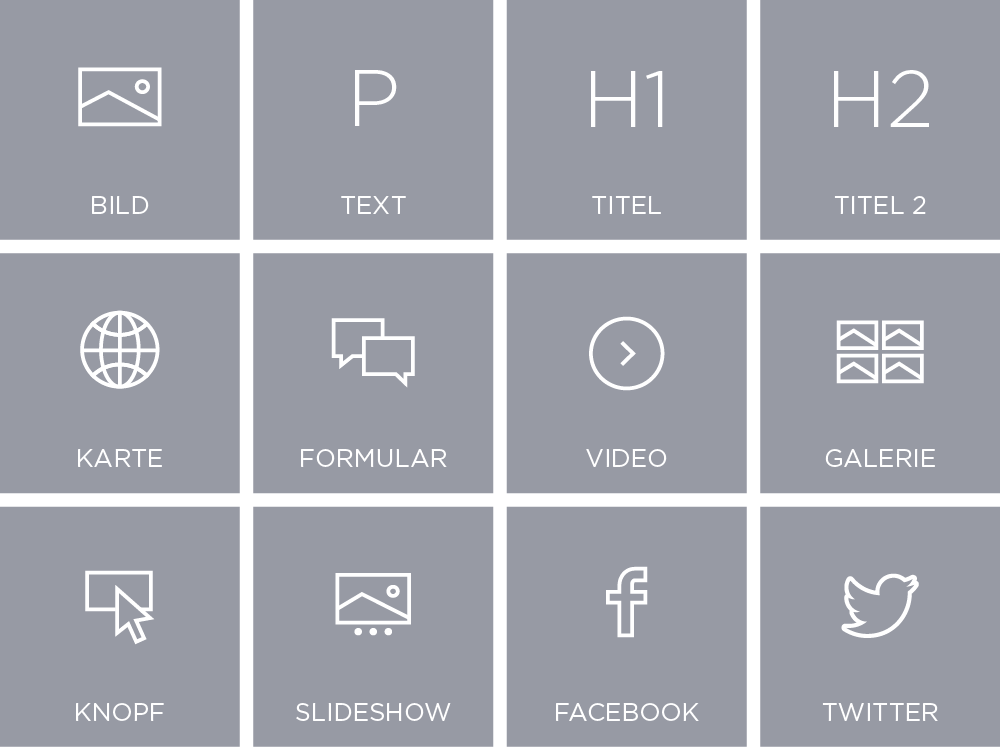 Quick and easy website design
The Designer tool allows you to customise your newly created website to suit your personal preferences. Use the Drag & Drop function to move design elements such as text and images to the desired location. Even tables, buttons, colours and images can be easily customised in the Designer without any programming knowledge.
Get started

Website templates in dozens of different designs
We offer a very large selection of different designs for your website and the number is constantly increasing. A convenient solution: Our templates are suitable for every industry.
Whether you are looking for a simple solution for your travel blog or want to set up a professional online shop, you are in good hands with us. In fact, we offer the best solution for every need!
Get started
Learn more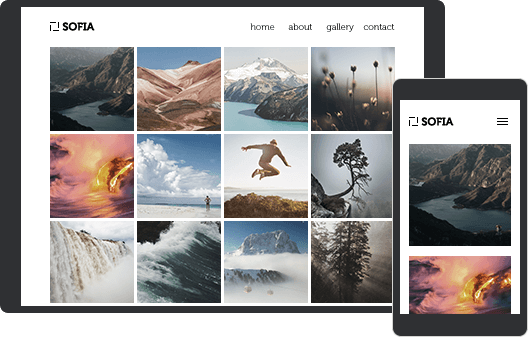 Create mobile-friendly websites
This is not only important for user friendliness, but also for search engine optimisation. More and more people are visiting websites from smartphones and tablets, which is why mobile-optimised websites rank better on Google. Our Designer tool ensures that you are well-equipped for this!
Get started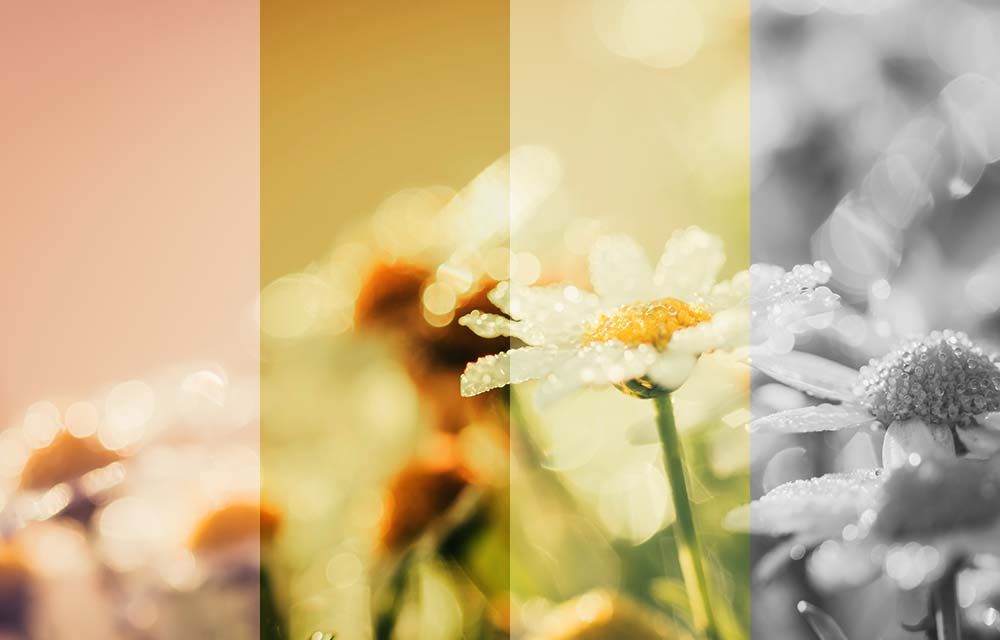 Integrated image editing
Improve the quality of your pictures without any extra software. Use our image editor to enhance your images with special effects. Rotate, crop or flip your pictures however you want. The image editor in Designer lets you edit images exactly how you want.
Essential for perfect page speed: With our fully integrated image editing, you can compress the images directly in the image editor and spare yourself the hassle of working with a second program. Compressed images are extremely important for the loading time of your website – another ranking factor for Google.
Get started

An enormous visual world for you
A tasteful website needs powerful images. Choose from millions of pictures to create your very own visual world. You're sure to find the desired subject in our integrated image database.
Get started
Learn more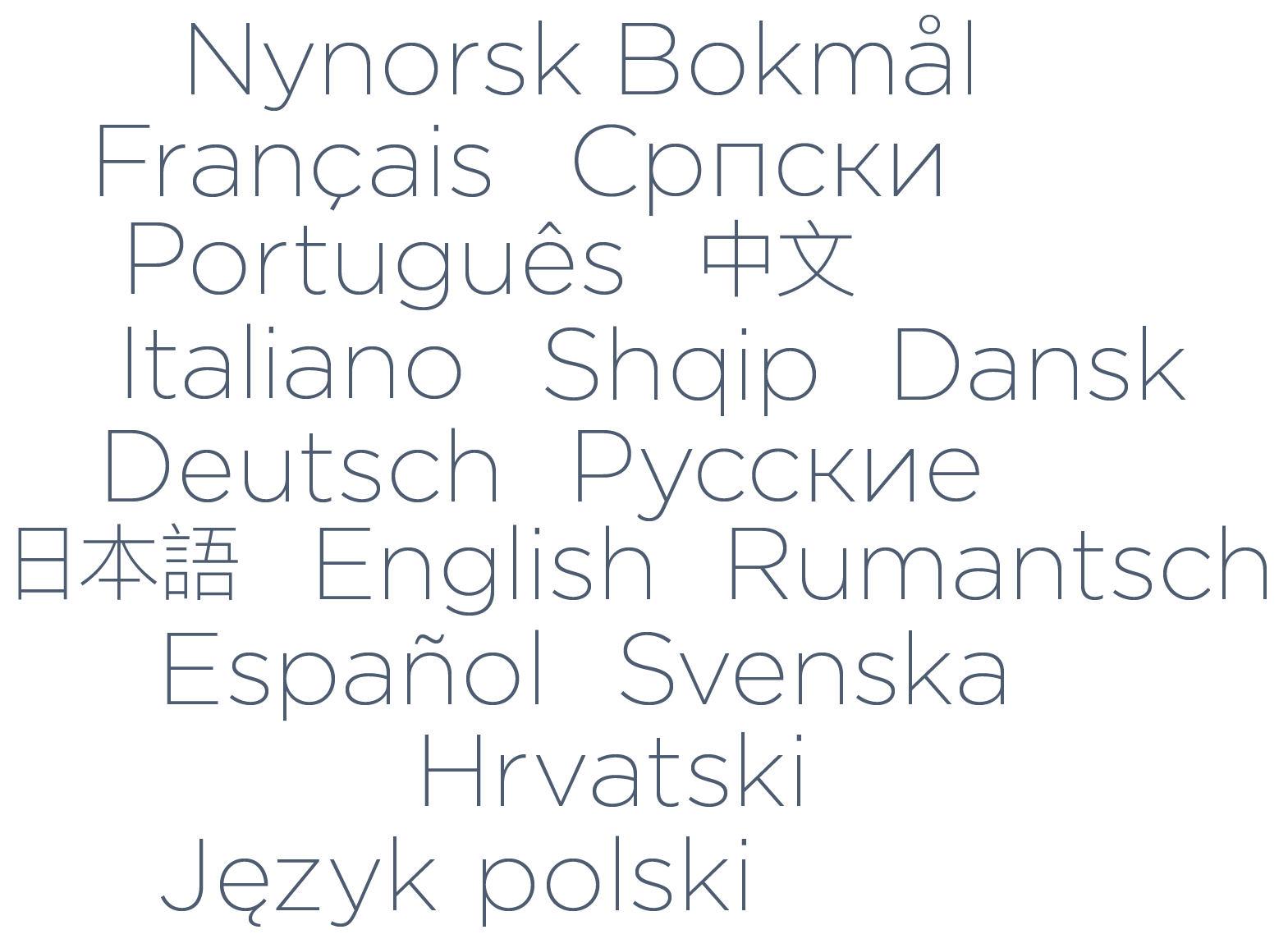 Website in multiple languages
Our Designer tool allows you to create your website in several languages. With only minimal additional effort, you can reach a wider audience – from all over the world, if you want. Specify the desired languages, define the appearance of the language selection option and insert your content. The Designer tool will take care of the rest.
Get started
Contact form
Create your own personal contact form in just a few steps. Inquiries are sent to you directly by email. The contact form ensures you never miss any important inquiries and can deal with them quickly and efficiently.
Facebook, Twitter & Co.
Social media integration facilitates a better dialogue with your visitors. Links to social medial platforms such as Facebook, Twitter, Instagram and Google+. Feed your latest tweets into your pages, add 'Like' buttons or tweet your articles.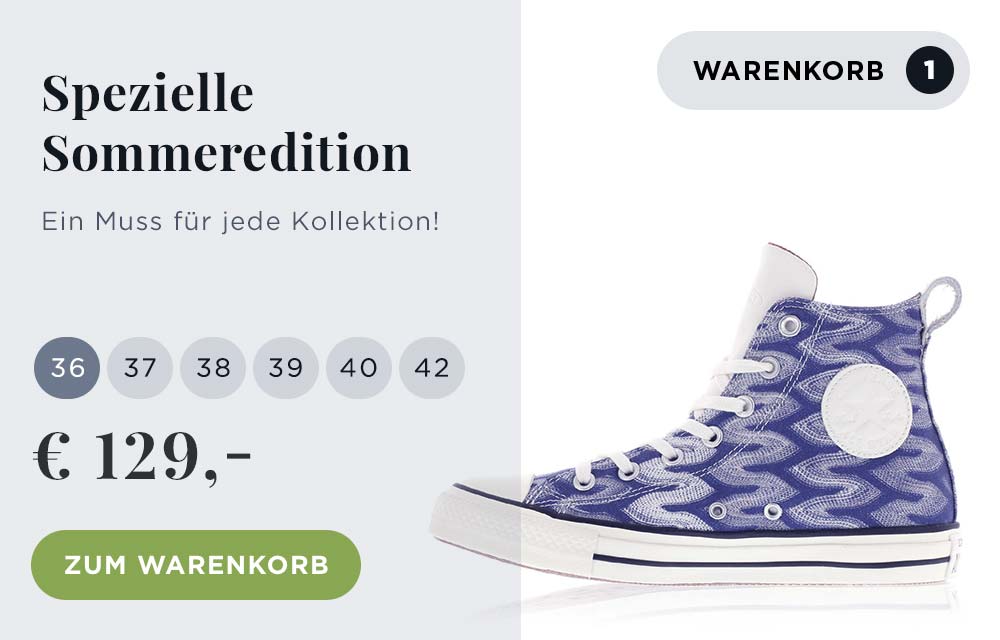 Online shop included
Would you like a simple online shop? With the E-Commerce module, you can add an online shop to your website in just a few clicks. Add your products and start selling online. Your customers can pay via credit card, PayPal or wire transfer.
Get started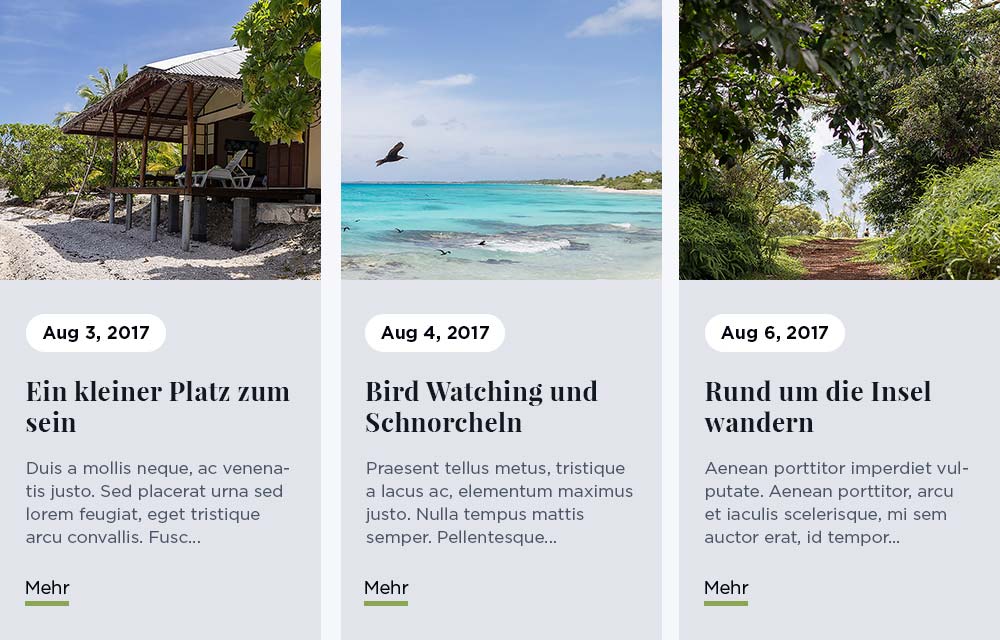 Create a blog
You can also easily integrate a blog into your website with the Designer tool. You can also use your smartphone to compose your blog posts easily and conveniently on the go. This allows you to record flashes of inspiration immediately as blog drafts.
Get started
Frequently asked questions about creating a website
Creating my own website - where do I start?

How can I build my own website?

How do I create my own website with Designer?

Which design template should I use?

How do I add content such as text and images to my website?

Where can I find good/free pictures for my website?

How do I customize colours and fonts?

How do I create a blog or online shop?

I want my website to be found by search engines (e.g. Google) - what do I need to do?

Is the Designer trial version different from the full version?