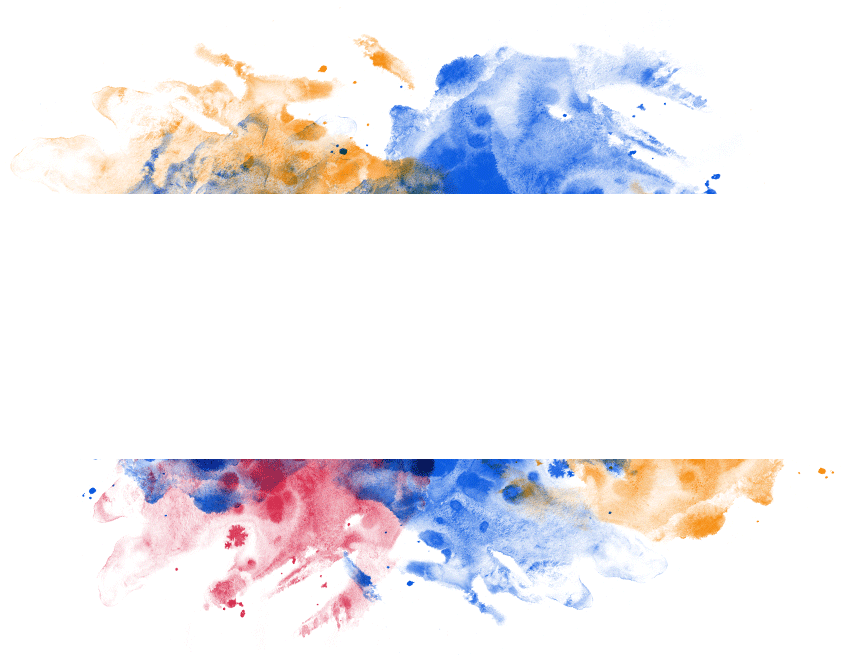 Create your own website
Get started with your own website: Test our Designer tool free of charge using our 10-day trial and create your own website in no time.
Get started
Build your dream website thanks to our website builder
Discover how easy it is to create and publish your own professional website. We can offer you the perfect website toolbox: With our website design tool you can create your own website in no time at all. And all this without any prior technical knowledge.
Easy to use and design
Ideal homepage editor for beginners without previous experience. You can also edit your website on mobile devices. Has options for advanced users.
Many professional templates
Choose from a collection of over 150 design templates and customize it for your website.
Modern widgets
Follow current trends on the web thanks to many different website widgets like social media, SoundCloud, a multitude of image widgets and galleries, slide shows and collages.
Optimized for mobiles
Your website will be displayed in the best possible way thanks to responsiv design.
Free encryption (SSL)
Full security for your website thanks to Let's Encrypt. Connections to your websites are always secured through SSL certificates.
Embed blogs and release articles
Create and post blog entries quickly and easily from anywhere.
Ideal for beginners
With the Designer - our homepage builder - you can create your website in no time without programming knowledge. No additional software is needed as you create your website directly in your web browser.
Various templates
Our website builder offers you over 150 professional design templates. The templates can be easily adapted and personalized to make your homepage unique.
Easy to use
The website software has a modular structure. Select one of the numerous content elements such as headlines, text blocks or images and drag them to the desired place.
For all devices
Your homepage adapts to all devices thanks to its responsive design. Wheter you use a desktop, notebook, tablet or smartphone: Your website is automatically displayed in the best possible way.
The right Designer package for your needs
Entry, Biz or Plus – your Designer package is full of unique features.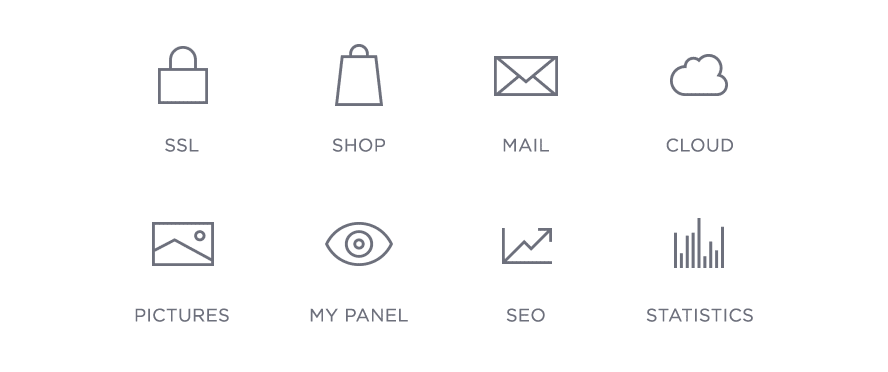 More than just a website builder
We offer three Designer packages. If your requirements change, you can switch to a different Designer subscription at any time. With our website builder you not only get the Designer tool, but many other services as well. All you need for your web presence in an all-inclusive package with no hidden costs. See the comparison for more details.
Get started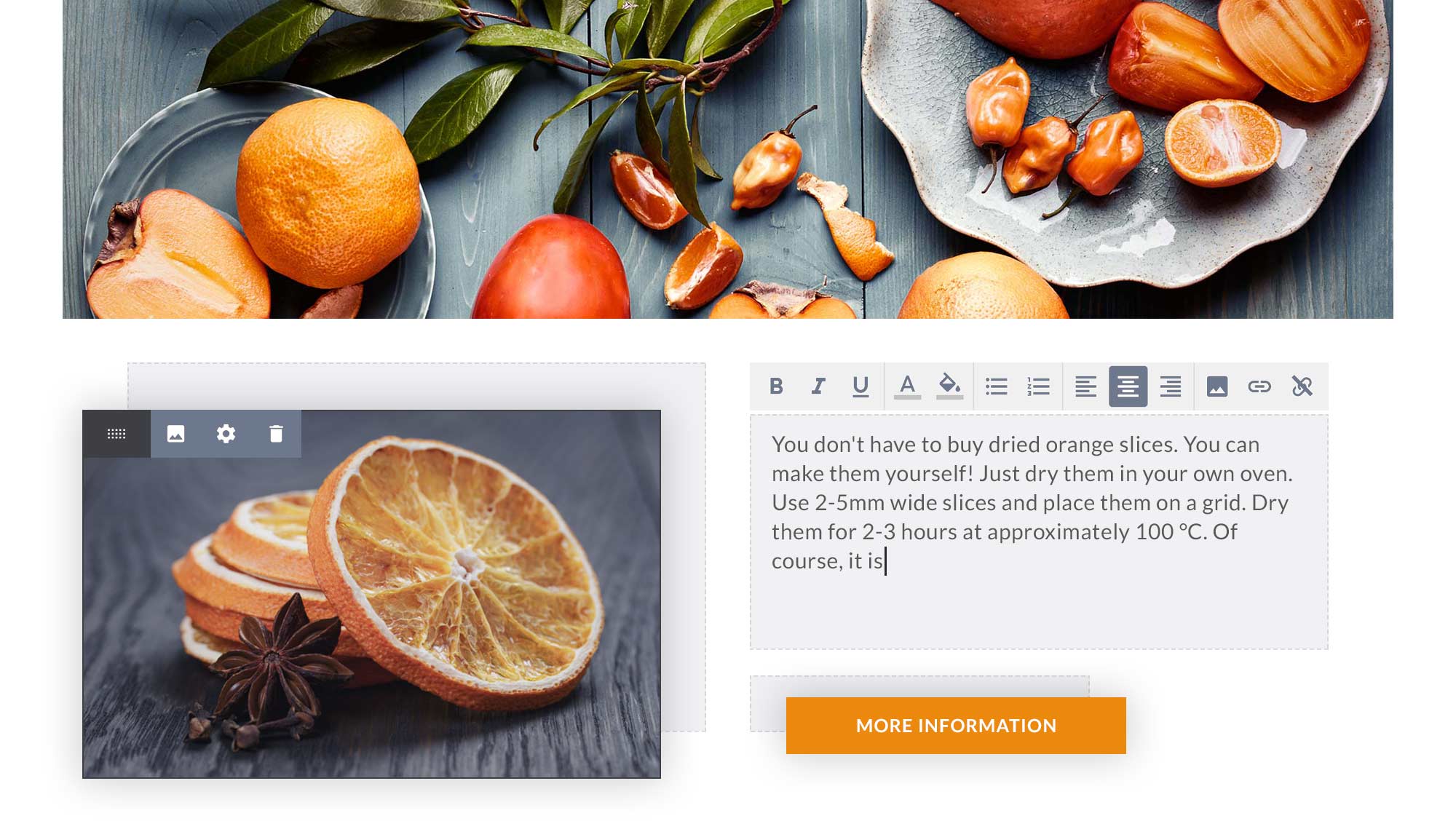 Our website builder offers countless features
The numerous practical features in the Designer tool will make creating your website easy. You can drag and drop images, files, audio and video content, as well as layout elements such as columns and spacers directly into your web pages, in a fully modular workflow.
Customise texts, forms, social media buttons and maps directly in the editor. The result is a simple workflow with powerful capabilities. And all this without needing any programming knowledge of your own or outsourcing any expensive programming work.
Get started

Website templates for every style
The most beautiful designs for your website. Choose the perfect template from a uniquely modern and ever growing selection and personalize the designs for your type of website. It's that easy to create your homepage!
Get started
Learn more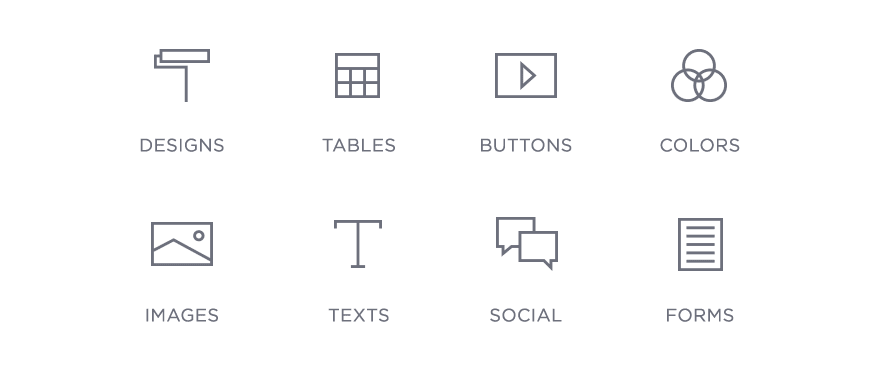 Individual design
You can customise the designs, tables, buttons, colours and images. Drag and drop text and images into the desired position within your layout.
With just a few clicks you will be able to use the full functionality of our website toolbox. This gives your website its very own unique appearance with more personality. Stand out from your competitors and impress your visitors with better usability and operability. Last but not least, you will increase visit durations and improve user signals for Google.
Get started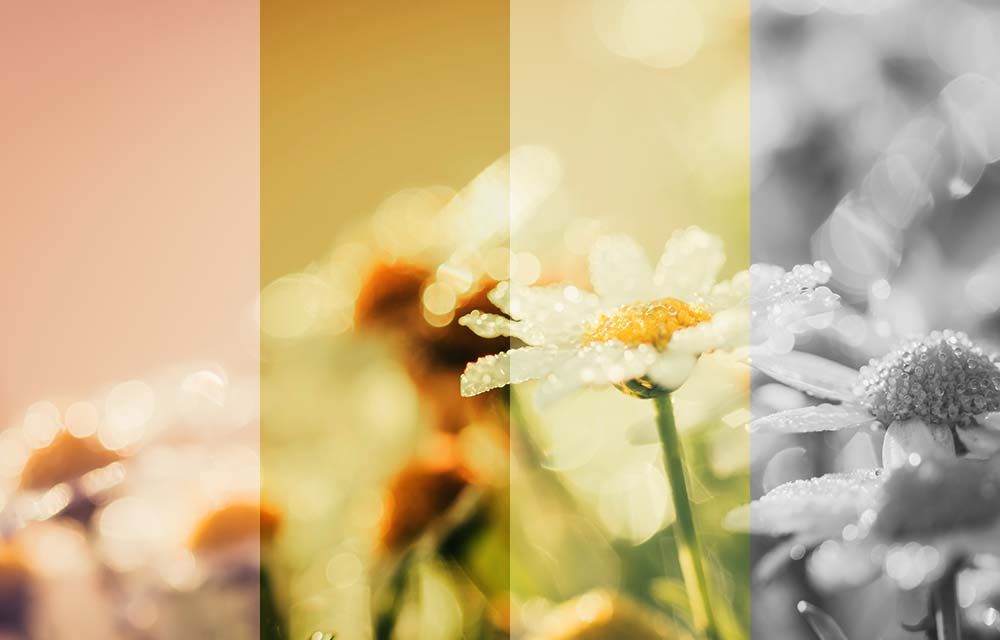 Edit your images
Image editing is fully integrated into the Designer tool and is very easy to use. You can use the photo editor to enhance your photos, add effects, frames or stickers, crop, rotate or sharpen the image, and edit brightness and contrast.
Get started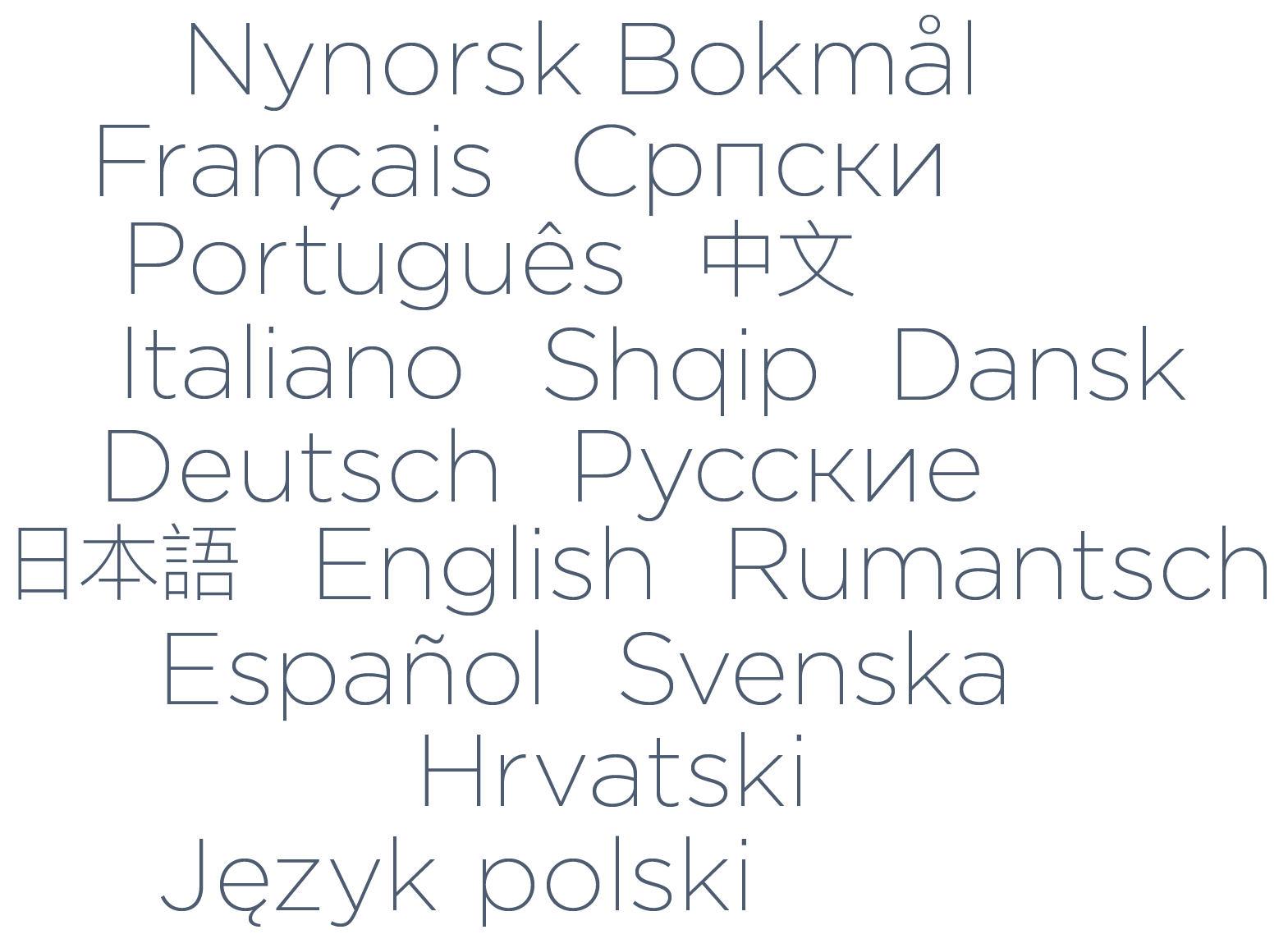 Multilingual website
Our website toolbox has integrated multilingual support. This allows you to publish your website in several languages with minimal additional effort, for example if you want to establish yourself internationally or if you simply want to make your website accessible to a larger audience.
Get started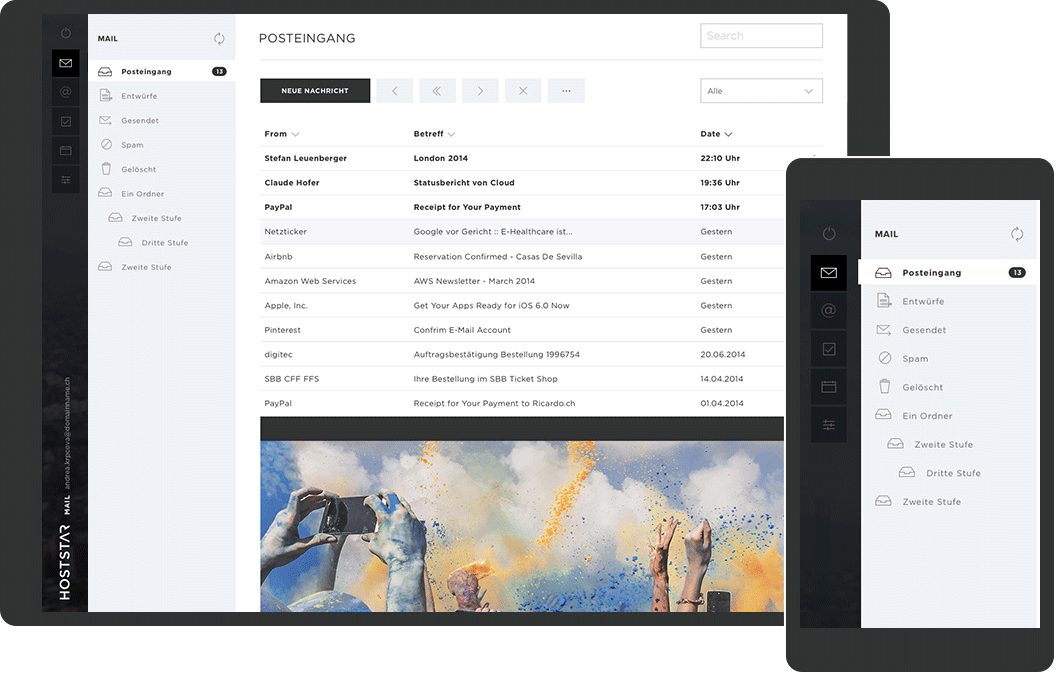 Individual email addresses
Use your own matching email addresses to complete your online presence. In My Panel you can set up any number of email addresses with your domain, e.g. «contact@your-domain.org» or «firstname.lastname@your-domain.com».
Get started
Learn more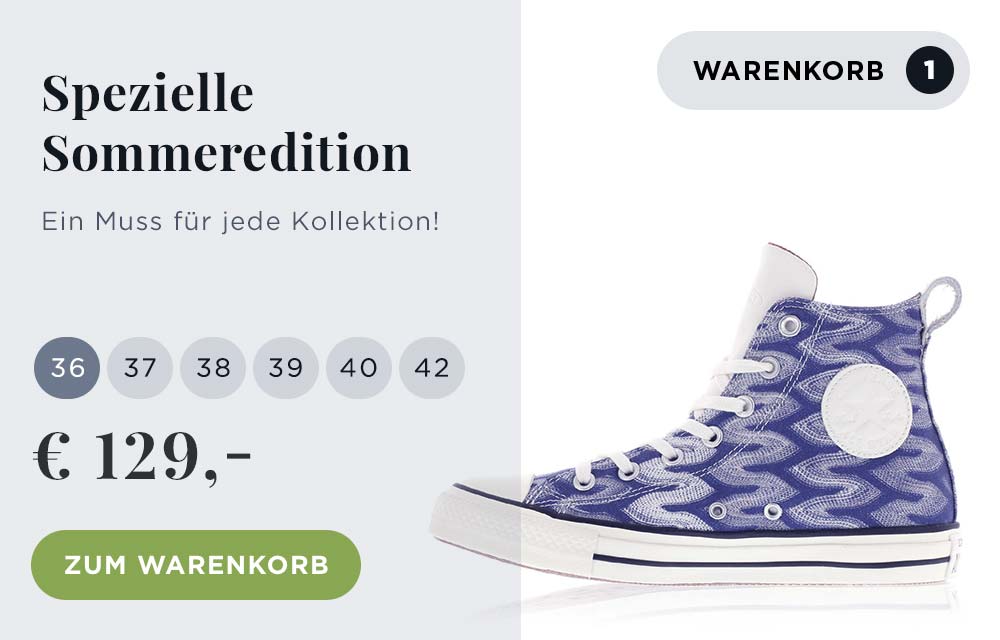 Integraded online shop
Our website toolbox includes an online shop which is easy to configure. This means you can start selling your products right away. The e-commerce module is included in the Designer tool starting with the StarBiz package. Your customers can pay by credit card, PayPal and bank transfer.
Get started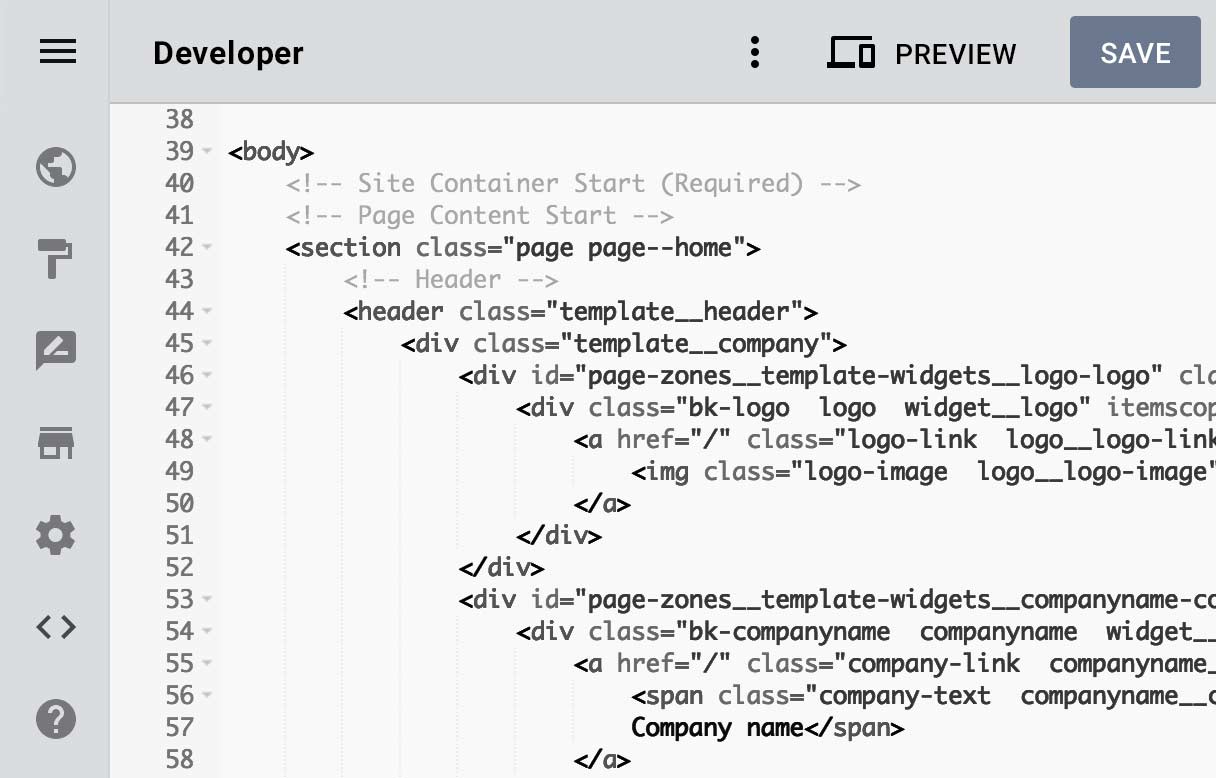 Advanced options
The website builder offers additional options for professional and advanced users. With StarBiz and StarPlus, you can also embed HTML code to further customise your website. StarPlus also gives you access to the developer mode. This includes the template editor, which lets you customise the design template using HTML and CSS.
Get started