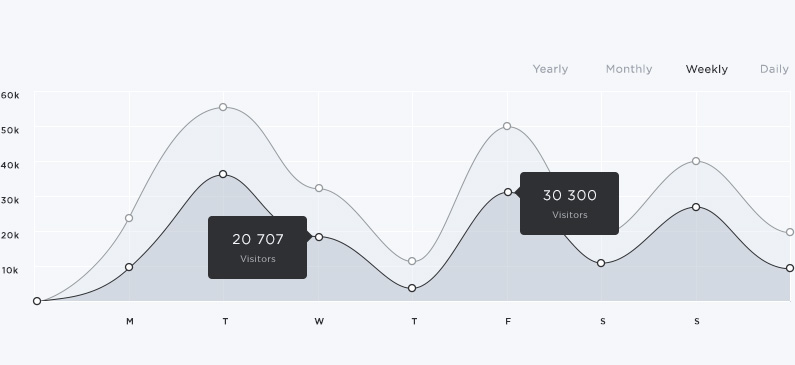 Analyse, optimise & attract visitors
Even the best website is of little use if it has no visitors. To optimise your flow of visitors and customers on an ongoing basis, you need detailed information about the current browsing behaviour of your visitors. Statistics provides a centralised, well-suited tool for analysing the behaviour of your visitors and optimising your site accordingly.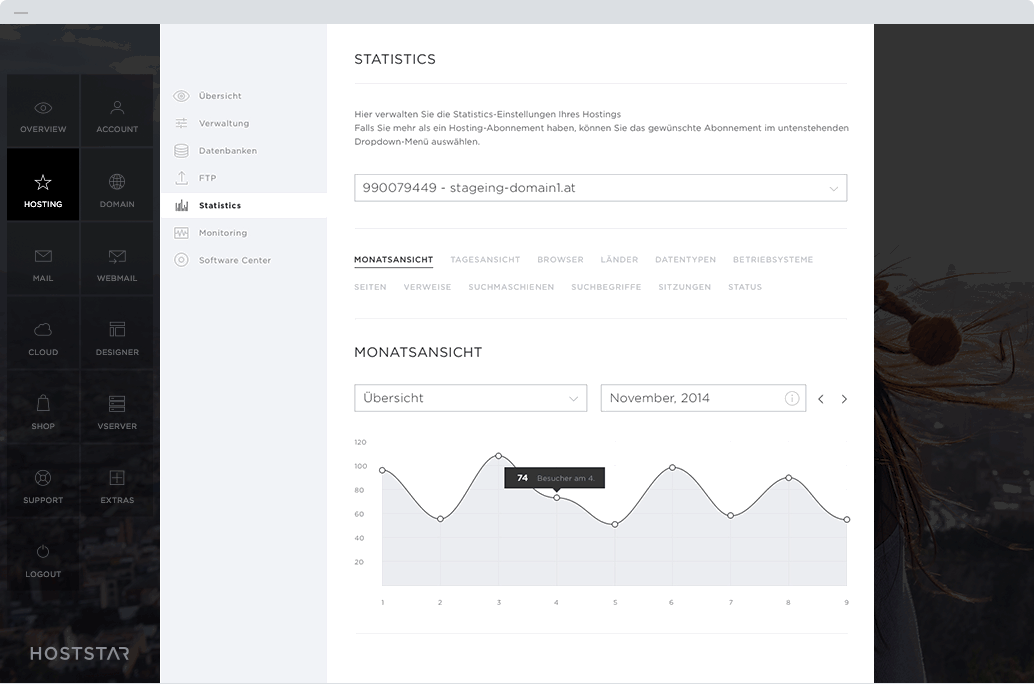 Fully customised
The more specific a niche your website has, the more important it is to deliver specific, detailed content to your customers. The analytics options in Statistics are practically limitless: filter and sort by date and time, browser, operating system, country or website of origin (linking website) of the visitor. This lets you focus on the visitors you want as customers.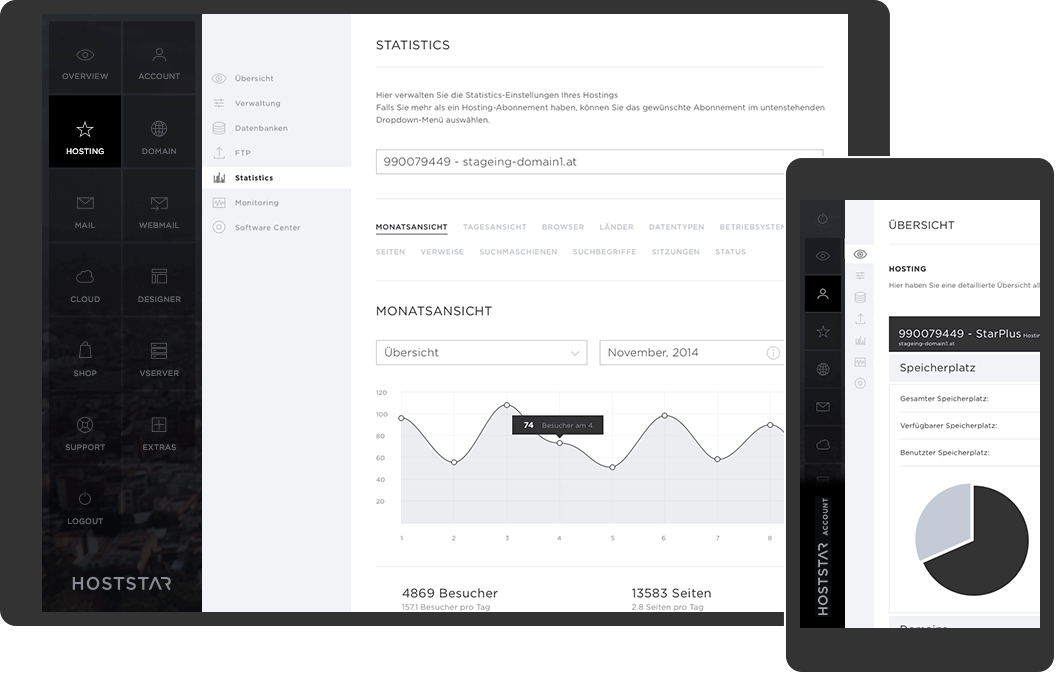 Clear, meaningful statistics
The statistics pane in My Panel from Hoststar shows at a glance how your website is performing in terms of visitors. Visitor numbers, total page views or average number of page views per visitor – the statistics views help you keep track of everything.
Two of the best
Hoststar offers the best – as a dynamic duo. You can choose between the classic Matomo (former Piwik) or web analytics tools from Google. Both programs are pre-installed and can be used or activated directly from My Panel. Both have their pros and cons, so you should choose the one that best meets your needs. For maximum coverage, you can also use both analytics tools in combination.