One-click installation of free applications
We let you benefit from a large number of free web applications that you can have installed completely automatically, thus saving you time. With just a single click, you can install blogs, forums, forms, content management systems (CMS), shops and much more.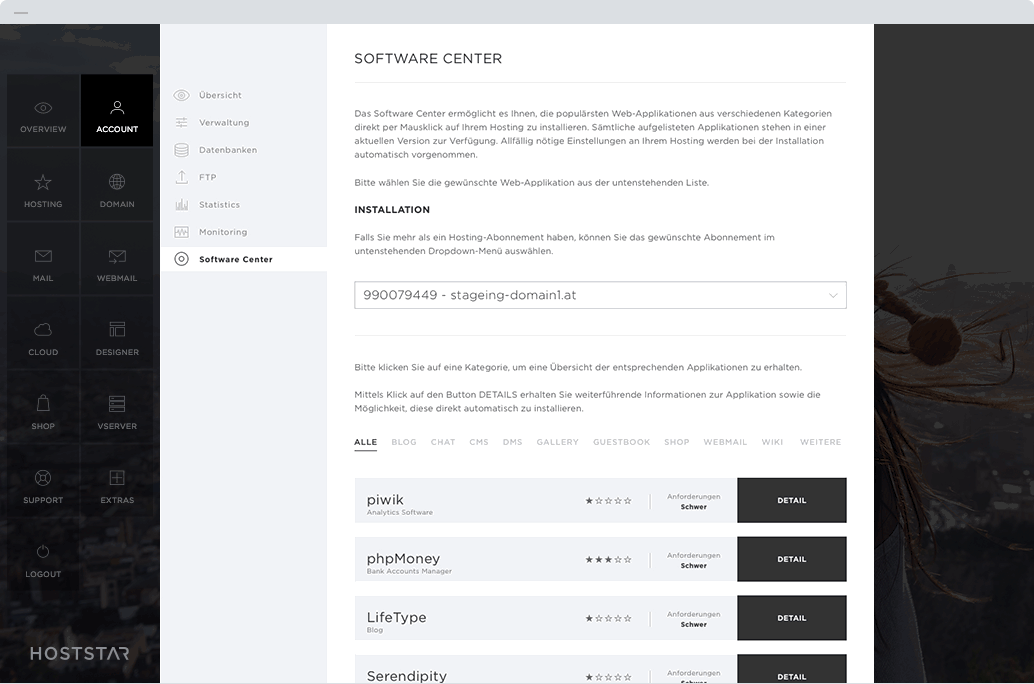 Large selection
Choose from countless programs sorted by category. Blogs, CMS, forums or an other application – you're sure to find what you need in Software.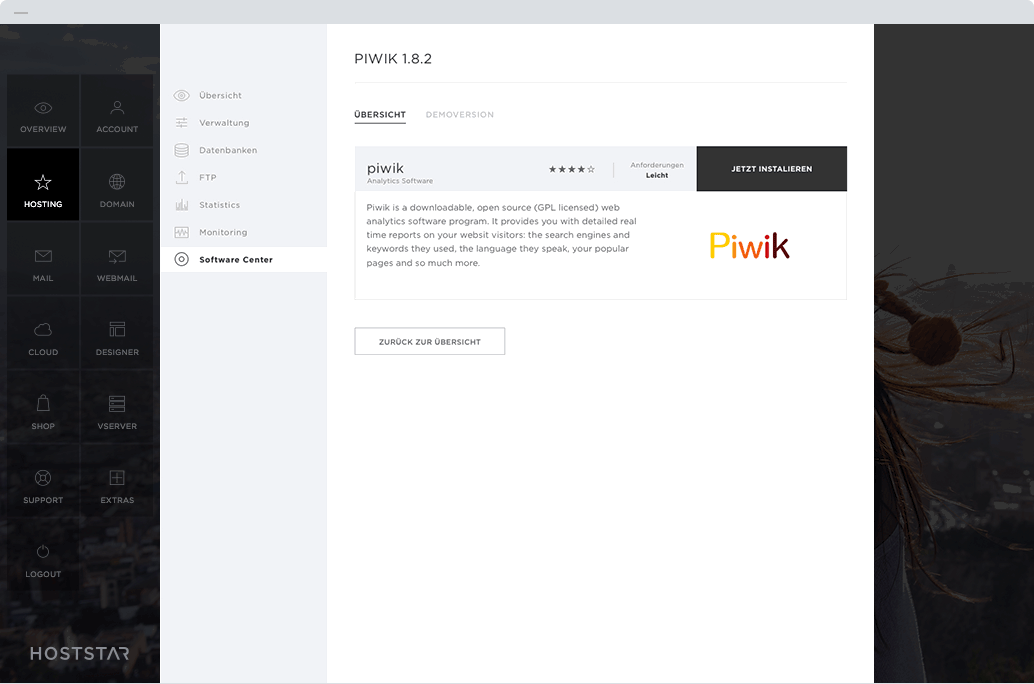 Discover new software
If you don't know which application you want to use yet, check the details view under Software to find additional information about the available programs – this will help you find the right software for your project.
Secure
Forget about malware or viruses hacking certain versions. All of the programs available in Software are 100 percent virus-free and are the original, unmodified versions released by the makers.
Up-to-date
Obsolete program versions may sometimes have limited functionality, and they can pose significant security risks as well. New versions also close security gaps. All programs available in Software are always the latest available version.
Easy
Installing applications on a web hosting server can be complicated and require advanced configurations. Any program available in Software is just a mouse click away thanks to one-click installation, which ensures the perfect, fully-integrated installation.
Immediately
Particularly in the case of larger programs, the detour by way of the local hard disk can result in large delays. Installations performed using Software let you skip this step. Install all applications on your web hosting server – without having to take the circuitous route.