vServer – fully customised
The virtual servers from Hoststar pave the way for a system tailored just the way you want it.
Custom
Select the basic server and customise it to meet your needs. A large range of custom configuration options ensure your server is perfectly tailored to you.
Everything under control
You are in full control of your vServer from Hoststar. Full root access lets you decide which services and programs to run on your server. In addition, the rescue system lets you analyse your server at any time should you encounter problems.
Secure
Data loss is a thing of the past. Because you have up to seven snapshots, you can take a clean snapshot of your data. The 99.5 percent availability also ensures that you are able to access your data.
Professional
All vServers are operated exclusively with brand-name DELL hardware to ensure the utmost in quality. The default RAID 10 configuration with SSD disks increases security and ensures fast data availabilty.
vServer with full control
If you want even more control and configuration options than what's offered by our regular hosting products, vServer is the perfect option for you. High performance thanks to SSD, inexpensive, immediate availability, countless configuration options and 100 percent under your control.
Plenty of disk space
With up to 160 GB (HDD) is enough room for your system ensured.
Backup snapshots
Easily create snapshots from which you can restore a backup any time.
100 Mbit/s band width
High bandwidth to operate even demanding systems.
No setup fee
The chosen operating system will be set up at no additional cost.
Root access & admin rights
Full control for your system!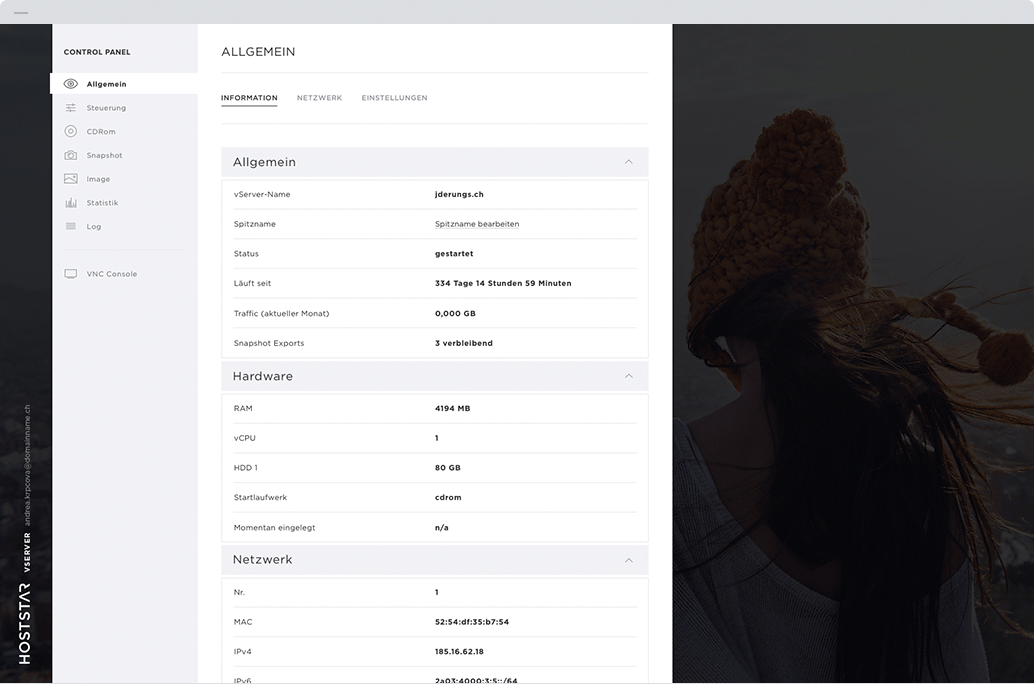 Keeping everything under control
One login for everything: My Panel from Hoststar combines all of the features you need to manage your services – centrally and with a modern, straightforward design.
Get started
Learn more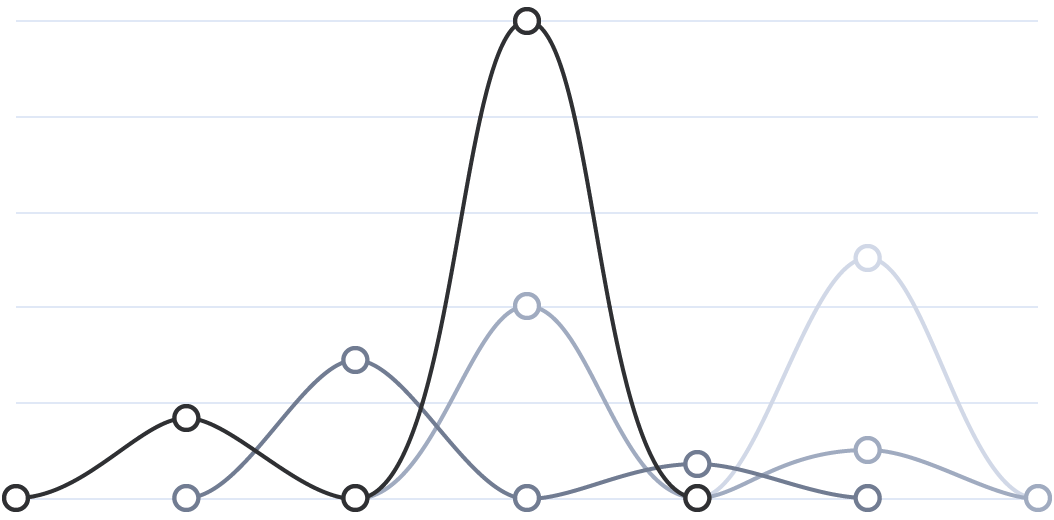 Security thanks to monitoring
Clear visual notifications keep you informed in real time about the status of all of your services. Highly sophisticated special programs scan the entire infrastructure in short intervals to detect any problems early on and fix them immediately – without causing downtime or interruptions.
Get started
Learn more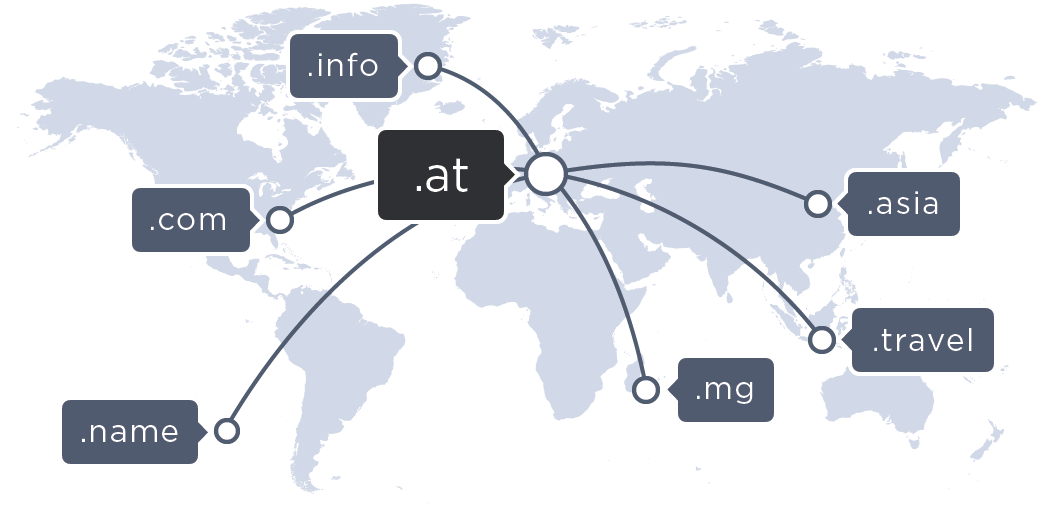 All of your domains in one place
Domain administration can become a time-consuming task, especially if you have a large number of domains. Dozens of domains with different extensions, each with their own settings and different contractual periods. The Domain Manager helps you with these tasks by offering a central, clear and simple interface for handling all domain-related tasks.
Get your domain
Learn more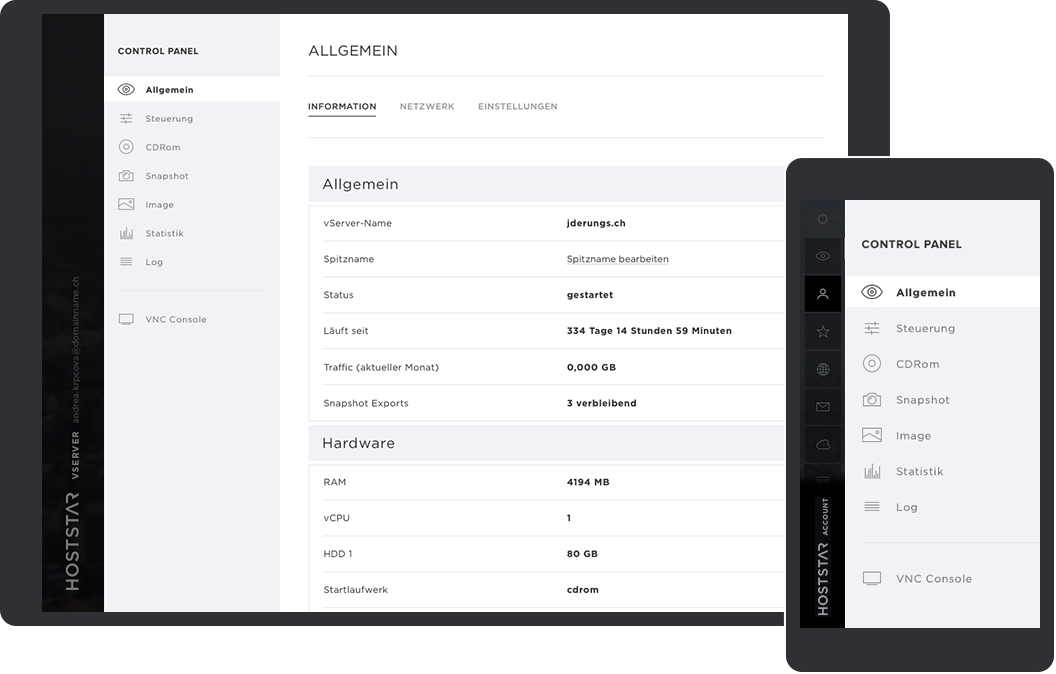 Management on the move
The Hoststar apps are proprietary products that let you use your smartphone or tablet to manage your account even when you are on the move. All of the My Panel features are accessible from anywhere, anytime.
Get started