Create your
own online shop
With Hoststar as the hosting partner for your online shop, you have an expert at your side in terms of security, technology and design. SSL certificates, state-of-the-art hardware and the convenient designer are included in every package.
With our online shop builder, the Designer from Hoststar, you can create your online shop exactly according to your ideas. No matter whether you sell products or services—you design the appropriate shop individually and build your webshop into a digital brand.
Create your own online shop now
StarBiz
instead of EUR 9.90 per month
Order now
High
performance with
SSD storage
200 GB SSD
web storage space
1 domain
included in the
1st year
1 Designer with
a Shop included
File cache for
faster websites
SSH access
250 GB SSD
cloud storage
1 GB/s internet
connection
unlimited traffic
HTTP/2
unlimited domains
50 websites
unlimited
email accounts
15 GB each
50 simultaneous
recipients
unlimited
MySQL databases
25 simultaneous
MySQL connections
per database user
PHP memory limit
up to 1024 MB
GDPR compliant
-

-
More
StarPlus
instead of EUR 19.90 per month
Order now
Highest
performance with
NVMe storage
250 GB NVMe
web storage space
1 domain
included in the
1st year
1 Designer with
a Shop included
File cache for
faster websites
SSH access
500 GB SSD
cloud storage
10 GB/s internet
connection
unlimited traffic
HTTP/2
unlimited domains
150 websites
unlimited
email accounts
20 GB each
50 simultaneous
recipients
unlimited
MySQL databases
50 simultaneous
MySQL connections
per database user
PHP memory limit
up to 2048 MB
GDPR compliant
HoststarVPN
included
Premium support
More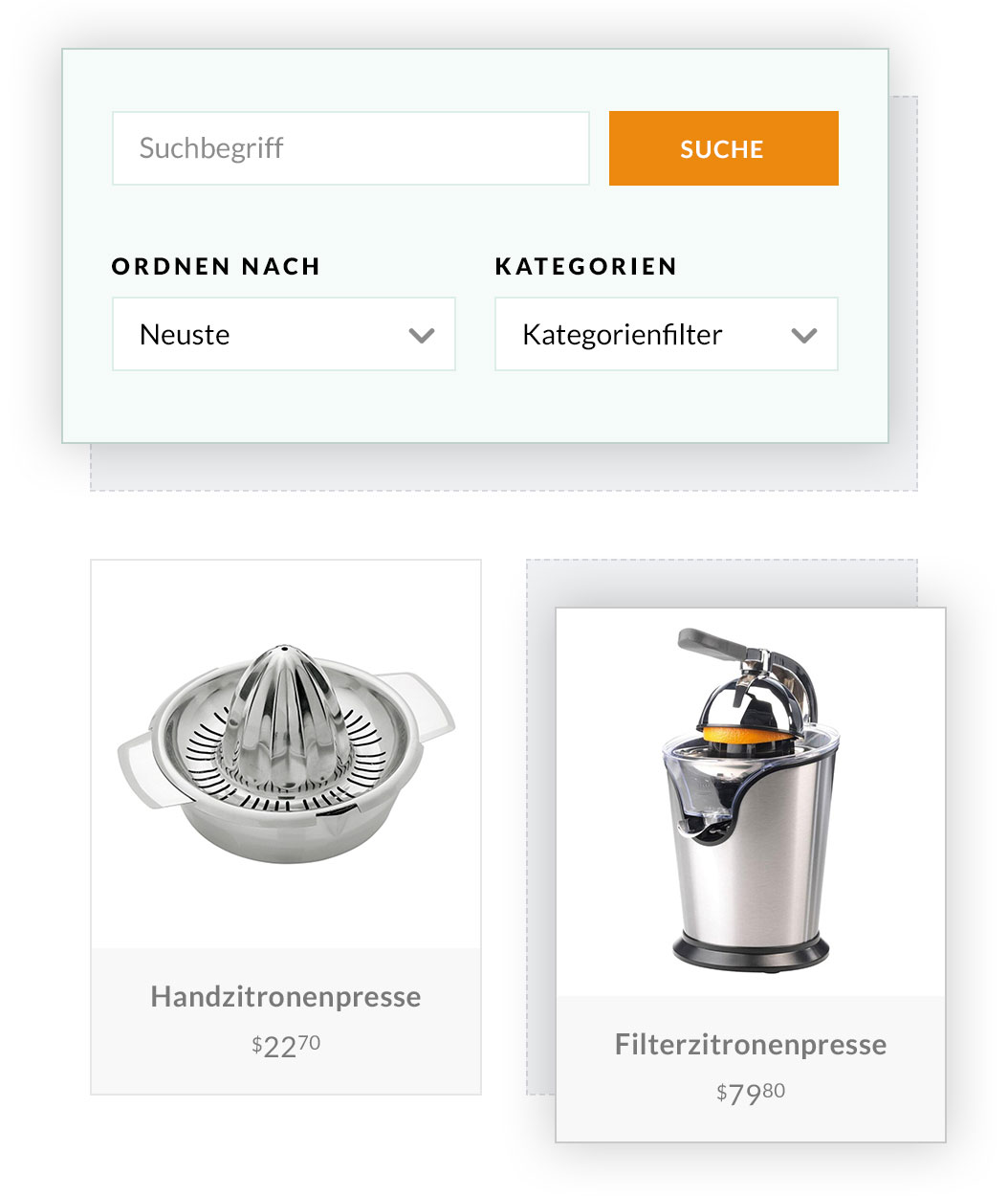 Create a webshop
in 5 steps
Creating an online shop yourself is not difficult. With the Designer from Hoststar, you can open your e-commerce platform quickly and conveniently. To create a website with an online shop, simply follow the 5 steps below:
Create a website—the basis for your online shop
Select a suitable template in the Designer
Customize your design
Enter your products
Select payment and delivery options
Done! You've already created a simple online shop.
Both packages—StarBiz and StarPlus—allow you to edit your online shop with a drag & drop editor.
Also included is our extensive online image editor, over 400 domain endings and the convenient MyPanel—the comfortable administration interface with many features and functions.
Create a website with an online shop:
Security, configuration & fine tuning
Every online shop should have an interface that matches its industry and its product range, and also harmonizes with your corporate design. After all, not only books are judged by their cover.
At Hoststar, our website builder, the Designer, is the tool for that task. With our Designer, you can select the perfect template and layout and can add the finishing touches to your online shop after. You don't need any programming skills for this.
With the convenient drag & drop feature in our Designer, you can adapt the selected layout to own ideas. The modules can be moved and changed easily—any changes are shown to you in real time in the live preview. You can therefore react directly to layout shifts or display errors.
Create a website with an online shop

Designs and features
With or without previous knowledge, thanks to our user-friendly Designer, creating your online shop is a breeze. Customize all elements, from item management to payment methods, and immediately see your changes live.
Security for webshops
Security is a top priority; after all, in an online shop sensitive data is disclosed and processed. Hoststar's offer guarantees security through an SSL certificate as well as PCI-compliant credit card payments via PayPal, Stripe, 2Checkout and Worldpay.
Create a cheap online shop
At Hoststar you can create an online shop at a low price. You get our shop offer with our StarBiz and StarPlus hosting packages. A whole range of other additional services are also included.
A professional shop system
In addition to the small price and the security measures as well as the Designer, you get possibilities to evaluate shop visits and to observe (seasonal) trends.
Weitere Vorteile des
Onlineshop-Hostings von Hoststar
Die Angebote von Hoststar – StarBiz und StarPlus – bieten Ihnen alles, was Sie brauchen, um den eigenen Onlineshop zu erstellen. Unzählige Funktionen in einem leicht zu bedienenden Verwaltungstool – dem MyPanel – sowie Sicherheitsvorkehrungen und verschiedene Zahlungsoptionen gehören einfach dazu.
Produkte perfekt inszenieren
Einfache, intuitive Bedienung
keine Vorkenntnisse nötig
individuelle Design-Vorlagen
Live-Vorschau von Änderungen
verschiedene Zahlungsoptionen
Responsive-Design für Mobilgeräte
Create your own online shop
and get started in e-commerce
Without programming knowledge and at a very reasonable price, you can create your own webshop today. With a huge selection of templates and many configuration options, you can build an online shop that will delight your customers.
Present your products
in the best light
Your products are the main focus of your webshop. You can manage all of them easily via the Designer's Shop features. There, you can add products, adjust or remove descriptions and create special offers—all with just a few mouse clicks in our user-friendly, intuitive interface.
With the Shop features, you can also write appealing product texts, which is important for search engine optimization. Unique texts instead of mere manufacturer information make your online shop stand out from others—an important factor for coming out on top in Google search results.
Create an online shop now
Everything under control
thanks to analysis and reporting
How many people have visited your shop? How did they find it? What did they search for? You can track all these aspects with our integrated Google Analytics analysis and reporting tools.
This way you always have an eye on (seasonal) trends and unforeseen developments and can continuously optimize your webshop, for example by placing advertisements in the most strategically relevant place.
Create an online shop now
A contact form
for good customer support
Create a customized contact form for your professional webshop with ease. All incoming enquiries are sent to you by email so you can process them efficiently and in an organised manner.
Create an online shop now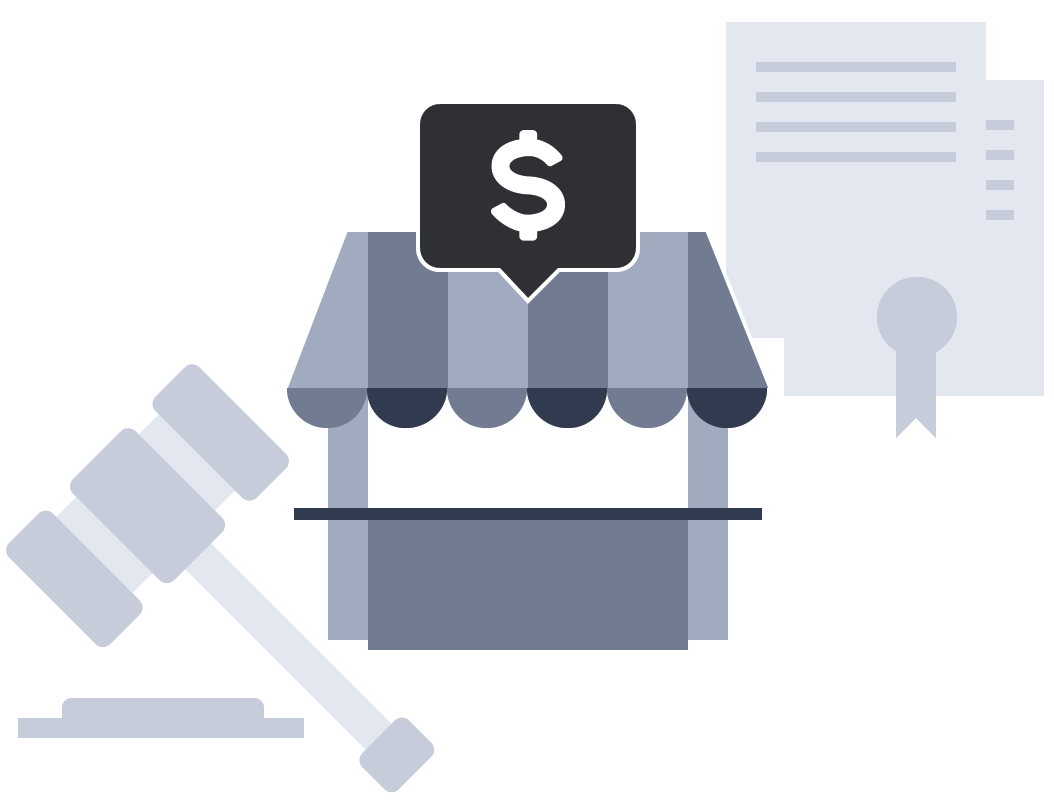 Create a legally flawless
online shop in Austria
Creating and operating an online shop in Austria raises some legal questions. We recommend that you clarify everything legal with experts before you officially register your business. Your webshop must be flawless in the following areas:
Imprint with address and name (contact address)
Order confirmation
Complete information on the final price and its composition (gross price, VAT, etc.)
Cancellation policy
Cancellation form
Reference to the general terms and conditions
Clear and meaningful statements on the Buy buttons
Create your own online shop now
More hosting features
When you choose a web hosting package from Hoststar, you get a wide range of additional features you benefit from as a customer. The services listed below are free of charge and included in all our online shop hosting packages.
FAQ: Frequently asked questions
about the online shop
In the following section, we answer frequently asked questions.
What do I have to do to open an online shop?

First, you can book a hosting package that meets all your requirements in terms of performance, memory, speed and security. Then, you can create a homepage with an online shop. Hoststar gives you the option of using the designer and adapting the online shop to your individual ideas using drag & drop.

What types of online shops are there?

There are four different general types of online shops, which differ in their relationship between buyer & seller. These are called:

Business-to-Consumer (B2C)
Business-to-Business (B2B)
Consumer-to-Consumer (C2C)
Consumer-to-Business (C2B)

How secure is my customer data in my online shop?

Protecting your customer data is a top priority at Hoststar. Our hosting platform has comprehensive security measures such as SSL encryption to ensure the confidentiality and security of customer data. We also perform regular security updates and implement state-of-the-art security technologies to protect your online shop from potential threats.

Can I import my existing product inventory into the online shop?

Yes, at Hoststar we offer you the possibility to import your existing product inventory into your online shop. Our system supports the easy import of product lists and product information in .csv format. This saves you time and effort in setting up your online shop, and you can quickly start selling your products.