Become a web hosting provider today!
Our reseller offers make it easy for you to start as an independent web hosting provider.
High SSD storage capacity
With 150 - 300 GB SSD storage space are you equipped for operating multiple websites, data bases and mailboxes.
WordPress & Joomla Toolkit
The WordPress & Joomla Toolkit is a central administration interface to install, configure and manage WordPress and Joomla websites.
Full encryption (SSL)
For each domain and subdomain an SSL certificate is installed automatically.
Domain manager
Manage all domains of your customers in one place with the domain manager.
Reseller support
As a reseller you can access our support through the reseller channel. Your inquiries will always be prioritized.
White label control panel for customers
Create a control panel with your logo for your customers, with which they can administer their services.
The perfect reseller web hosting for you
Our reseller products make it a breeze to get started as a web hosting provider. Choose the appropriate package and enjoy all of the benefits of professional web hosting – without expensive investments in infrastructure!
White label
A white label control panel is available to you as a reseller. You are free to set prices and subscriptions for your customers and you can promote your products independently of Hoststar.
Premium support
Benefit as a reseller from prioritized support! As a reseller, you will receive a special telephone number for your support requests. Your requests will be processed efficiently and competently.
Keeping everything under control
The dashboard for your Reseller account: the Reseller Panel. Address and user administration, Domain Manager, monitoring, services, etc.: the foundation for your new business.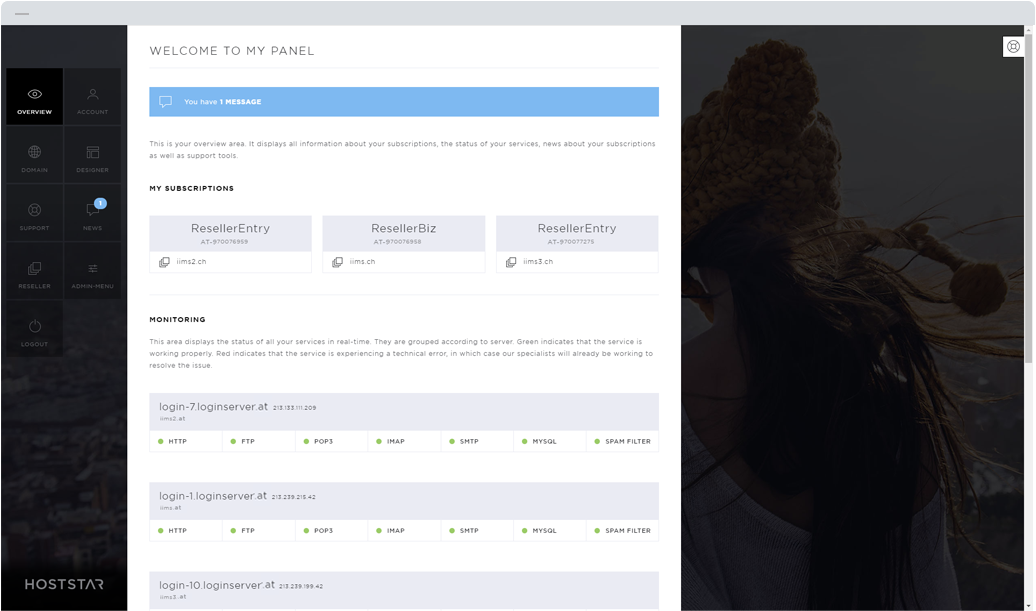 Keeping everything under control
One login for everything: My Panel from Hoststar combines all of the features you need to manage your services – centrally and with a modern, straightforward design.
Get started
Learn more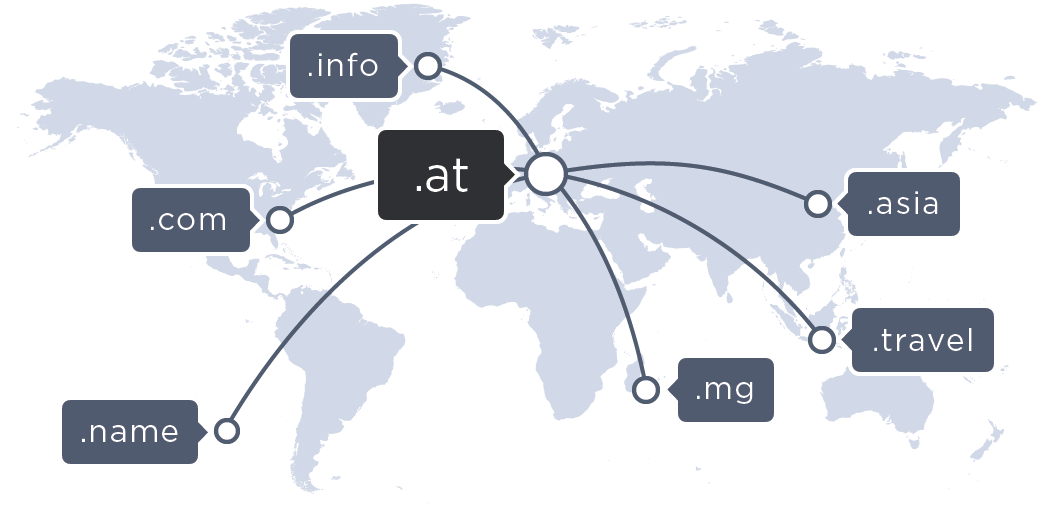 Extensive domain selection
Your customers can register over 400 different domain extensions. The Domain Manager in My Panel lets you order and manage the domain names you and your customers want in a simple, straightforward way.
Get your domain
Learn more
One-click installation of free applications
We let you benefit from a large number of free web applications that you can have installed completely automatically, thus saving you time. With just a single click, you can install blogs, forums, forms, content management systems (CMS), shops and much more.
WordPress and Joomla Toolkit
The WordPress and Joomla Toolkit is a central administration interface for installing, configuring and managing WordPress and Joomla websites. Websites can easily be cloned and saved at the push of a button.

A picture paradise
Pictures from Hoststar offers benefits when designing your website: Choose from over 30 million pictures, videos and vector graphics to find the right subjects for your web pages. You also benefit from a discount on image purchases.
Get started
Learn more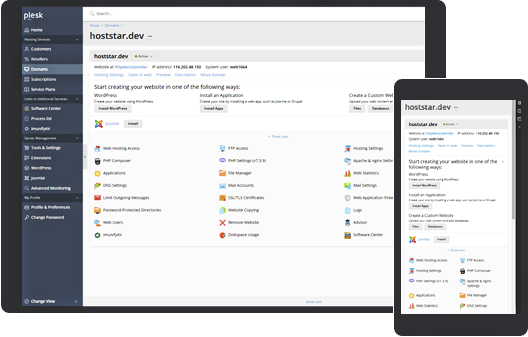 Management on the move
Thanks to responsive design, you can easily manage your reseller hosting on the go via smartphone or tablet. All of the My Panel features are accessible from anywhere, anytime.
Get started