Creating a homepage made easy
Imagine, you could create your own website with just a few clicks. Without programming knowledge, without a CMS such as WordPress etc., without downloading software—without effort. Sounds good? Then you'll love our website builder, the Designer! With the Designer, you'll have a wide range of website creation elements at your disposal, which you can easily move and individualise by drag & drop. Do you want to know how it works? Try it out—with our free 10-day trial version!
Test our website builder for free!
Small price, great performance:
the low-cost website builder
You can get your own professional website for a small price. Multilingualism, SEO options, multimedia integration—all these features are waiting for you in the designer!
Create a professional website
with our website builder
Discover how effortless it is to create your own professional website and get it online. All you need is the perfect website builder! With the Hoststar Designer, you create your internet presence yourself in no time at all and can make adjustments at any time. You can even edit your images directly online in the Designer—it couldn't be easier!
including blog, shop, email and more
optimised for mobile devices
professional design templates
image editing directly in the website builder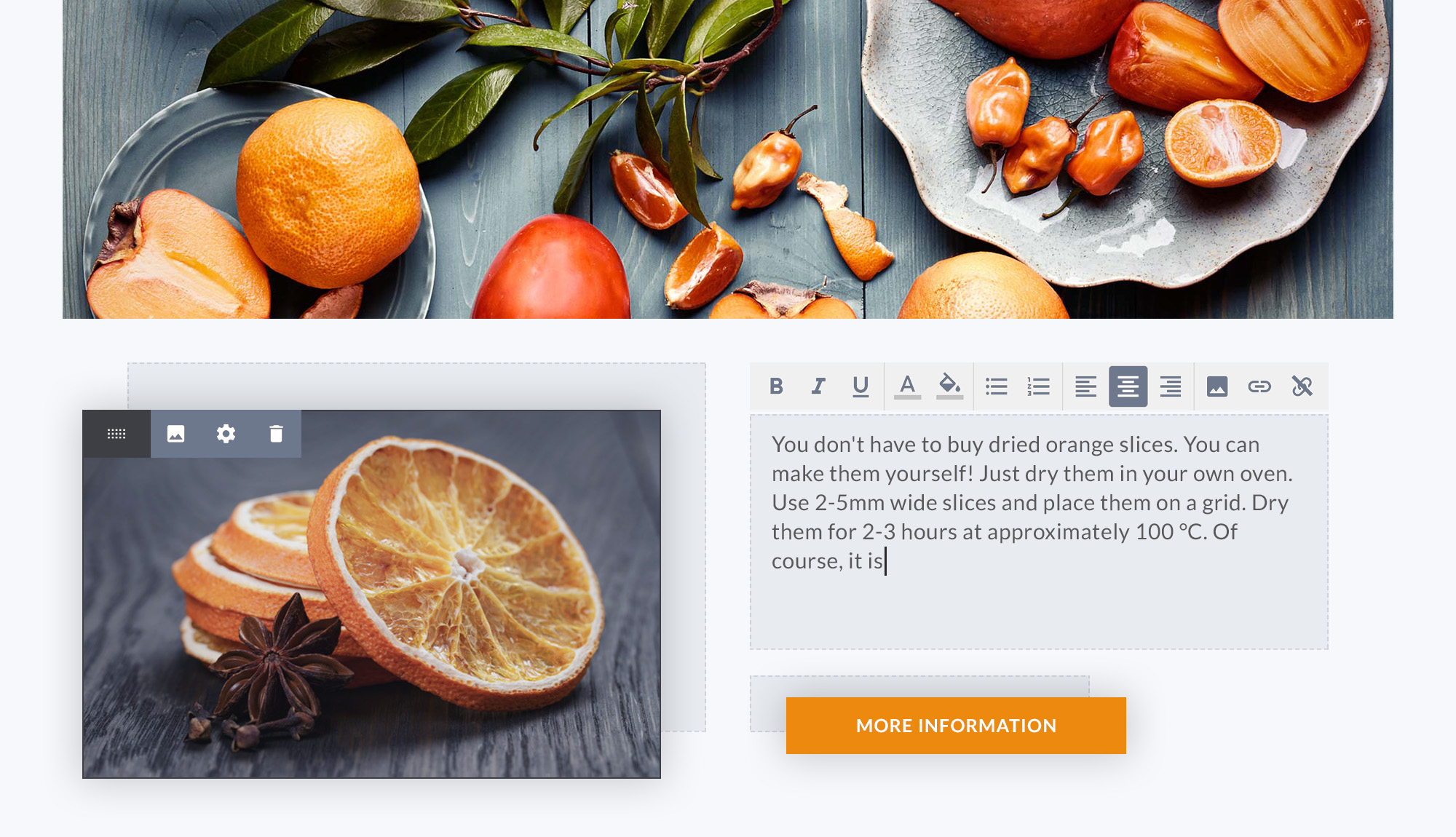 Design your website
with our customizable templates
In the website builder, you have various templates to choose from. Don't worry: template doesn't mean boring because you can personalize all of our templates by moving the individual modules with drag‑&‑drop. Whether you add a contact form, a blog, an online shop or social media buttons—what you choose to include is entirely up to you!
By the way: All designs are automatically optimised for mobile devices. Secure, stylish and easy to use—what more could you want from a website builder?
Design your own website now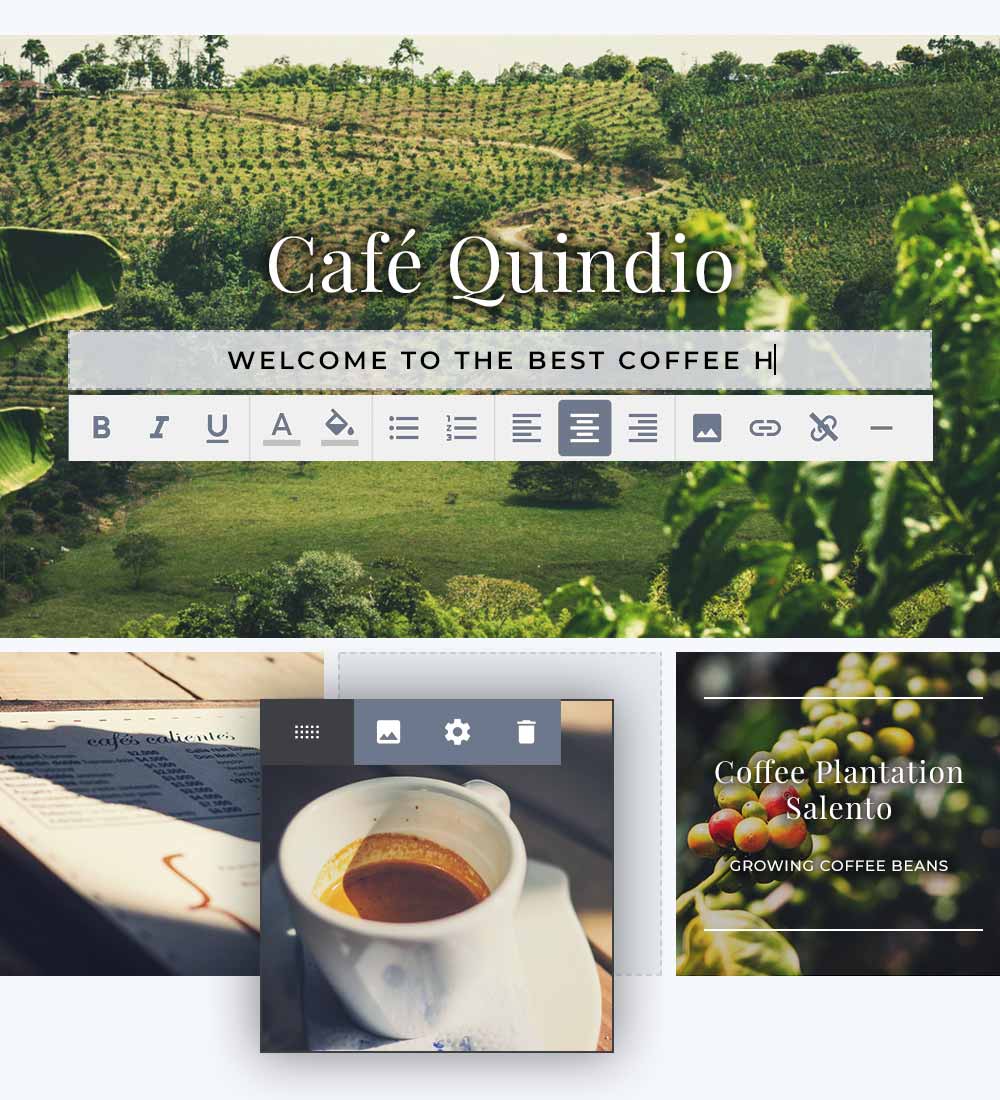 Instructions:
​​​​​​​In 3 steps to your own homepage
Setting up a new website doesn't take long. All you need is an idea of what you want the site to look like, and then only 3 steps separate you from your very own homepage:
Use the Domain-Check to find out if the domain you want is still available and register your domain.
Choose a template in the website builder.
Design the homepage according to your ideas and publish it.
Done! You need no downloads and no previous knowledge, but can start immediately. By the way: You can also use the website builder with an existing domain. We will take care of the domain transfer for you free of charge, whereby your site will, of course, remain online throughout!
Create your website now
Multilingualism
In the website builder, functions for multilingualism are integrated. This allows you to offer your website in several languages without much additional effort if you want to go international or address a larger audience.
Responsive design
Thanks to Responsive Design, your website adapts to all devices. Whether desktop, notebook, tablet or smartphone: the contents of your website are automatically displayed in the best possible way. This is essential for search engine optimisation, among other things.
Own e-mail
Your internet presence needs its own e-mail addresses. In My Panel, our central administration tool, you can set up any number of addresses with your domain at no extra cost.
SEO options
Search engine optimisation is a must if the website is supposed to be present in the organic Google search results and stay there. The central aspects of SEO such as Google snippets, mobile optimisation, etc. are always in your hands with our website builder.

Homepage templates
in the website builder
The design templates in the website builder can be adapted exactly to your needs. You don't need to download a programme or have any special programming skills—once logged in via the My Panel, you can edit your website directly in the website builder.
The ability to drag & drop any element anywhere on the page makes individual, high-quality design a breeze. Stand out from the competition through better usability and thus better organic ranking with Google.
Create your website now
Learn more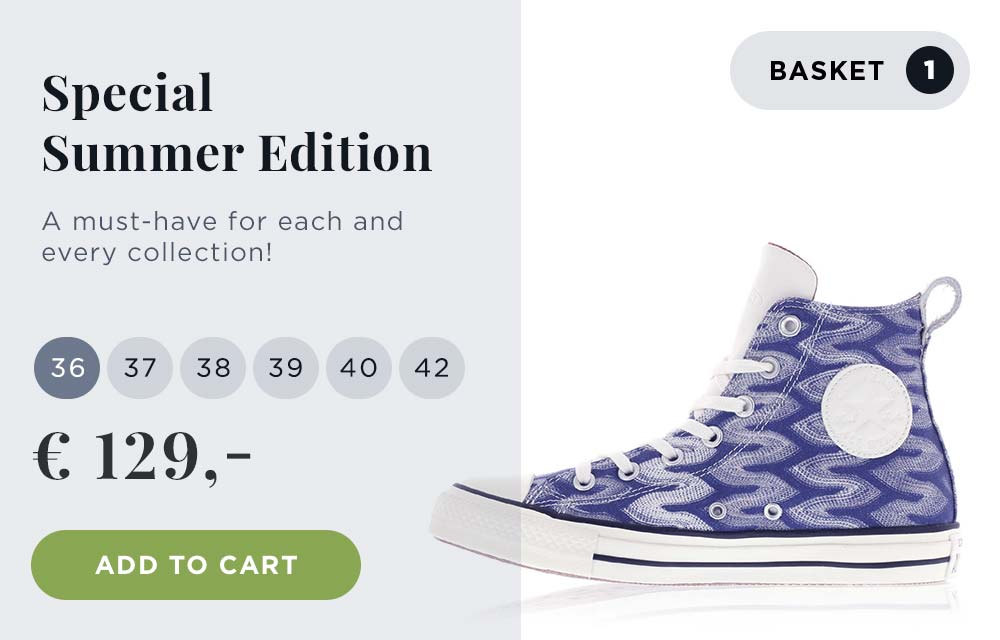 A website with your own online shop?
Simply do it yourself!
With our website builder, you have the possibility, among other things, to quickly create an online shop yourself. Starting with the StarBiz package, this function is available to you at any time and offers everything necessary in e-commerce: security through SSL encryption, various payment options such as credit card, PayPal, bank transfer and more.
Get started selling your products right away!
Create your online shop
Learn more
FAQ: Frequently asked questions
about the website builder
How do I create a website?

Select an offer. After you have registered, you can usually choose from different design templates in a website builder. You can then create and upload content for your website.

What do you need for a good website?

A website is good when visitors can quickly find their way around and when it offers a positive user experience. To make this possible, you need the following for a good site:

an appealing design
appropriate content
fast loading times
responsive design
unambiguous calls to action (e.g. "click here")
Search engine optimisation measures

What does it cost to have a website created?

The website price depends on the workload involved in the project: a simple blog can be set up more quickly than an extensive web shop. Depending on how many web developers work on your site and how intensively, several thousand Swiss francs can be involved.

Website builder or WordPress?

A website builder is not the same as a content management system (CMS) like WordPress. Many CMSs are free of charge, but they are not as easy and intuitive to use as a website builder.

Whoever is looking for a system that can be used without prior knowledge and without any downloads is better off with a website builder. Downloadable software, on the other hand, requires more effort to set up, and is often more difficult to use and learn.

Make your own homepage or have it made for you?

Theoretically, you can always hire external service providers to create your new website. However, this is an expensive venture and only worth considering if it's a very large, truly complex project.

The website builder is the simplest and cheapest way to create your own website—even if you have no previous experience. Another advantage of this simple system is that you can make any changes yourself and are completely independent as far as the design of your website is concerned.

Does the website builder also work for existing domains?

Yes, you can use our website builder if you already have your own domain. As part of our hosting packages, we will gladly take care of the free domain transfer for you. Afterwards, you can use the website builder as you like for your existing content. During the domain transfer, of course, your website will always remain online, so you don't have to worry about outages.