Personal email address?
This way!
Emails are an important communication channel used by many on a daily basis. Do you also want to create your own email address? Then you'll love your Hoststar mail account, because it makes managing mails easier than ever!
Set up your own email address now!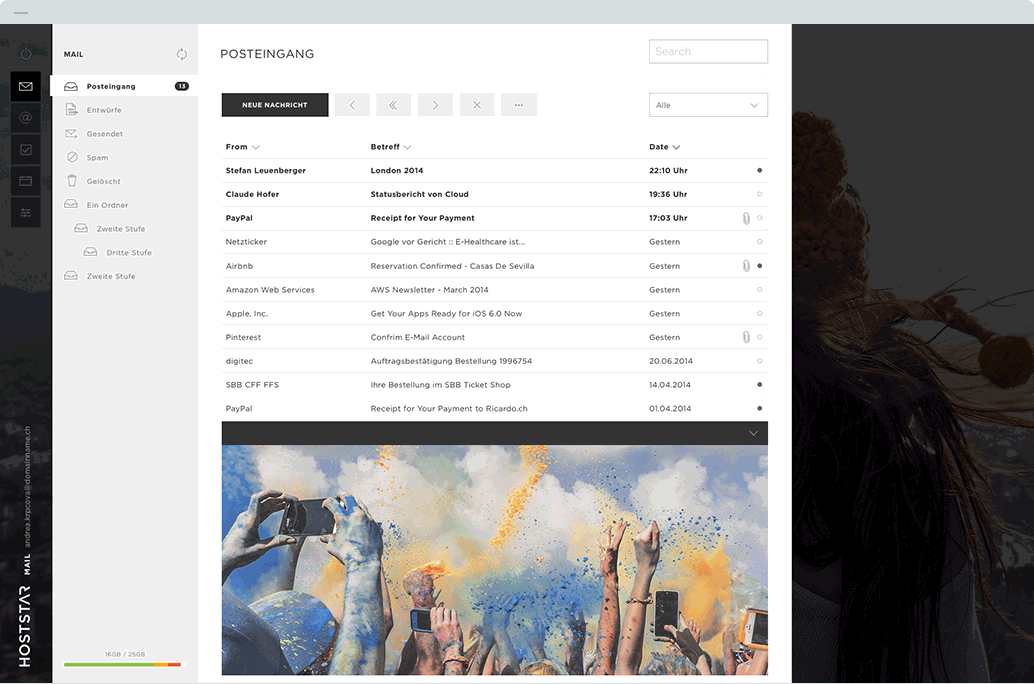 The perfect webmail interface
Each e-mail address consists of a local part (example@...) and a domain part (...@mydomain.at). While with free mail providers you can only choose the local part yourself, with our mail addresses you have complete freedom, because as part of your hosting package you can use your own domain!
Order your domain and email now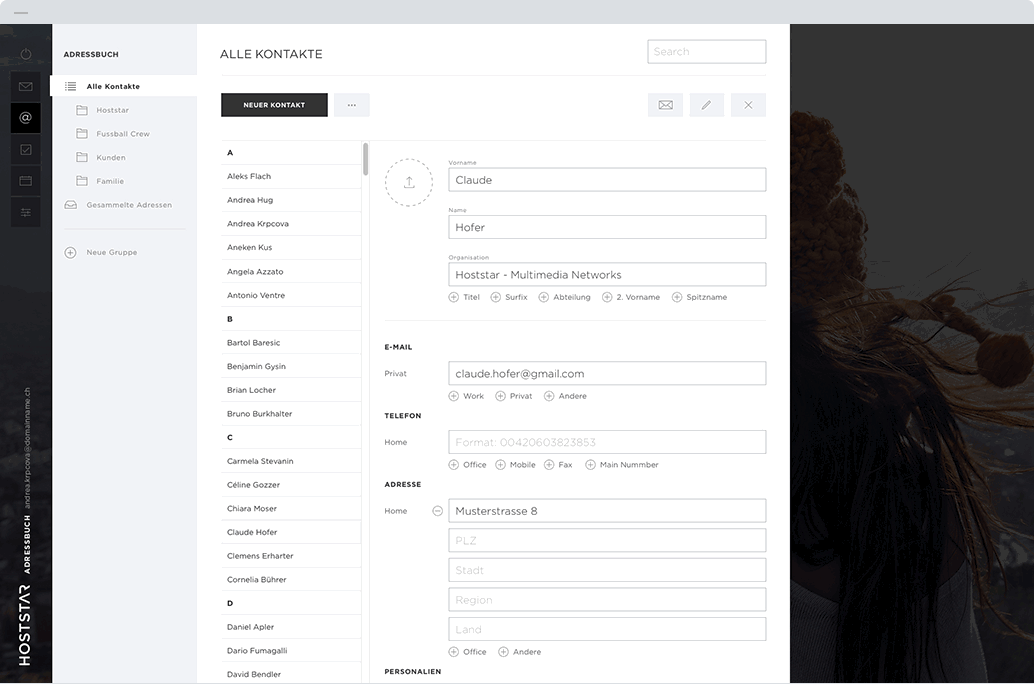 Manage contacts
A well-managed contacts database simplifies personal and business correspondence. The comprehensive, neatly designed contact management interface in Mail helps you quickly find the right person, even if you have an extensive and complex list of contacts. Multiple address lists, vCard support and the simple grouping of contacts make it easier to manage your contacts.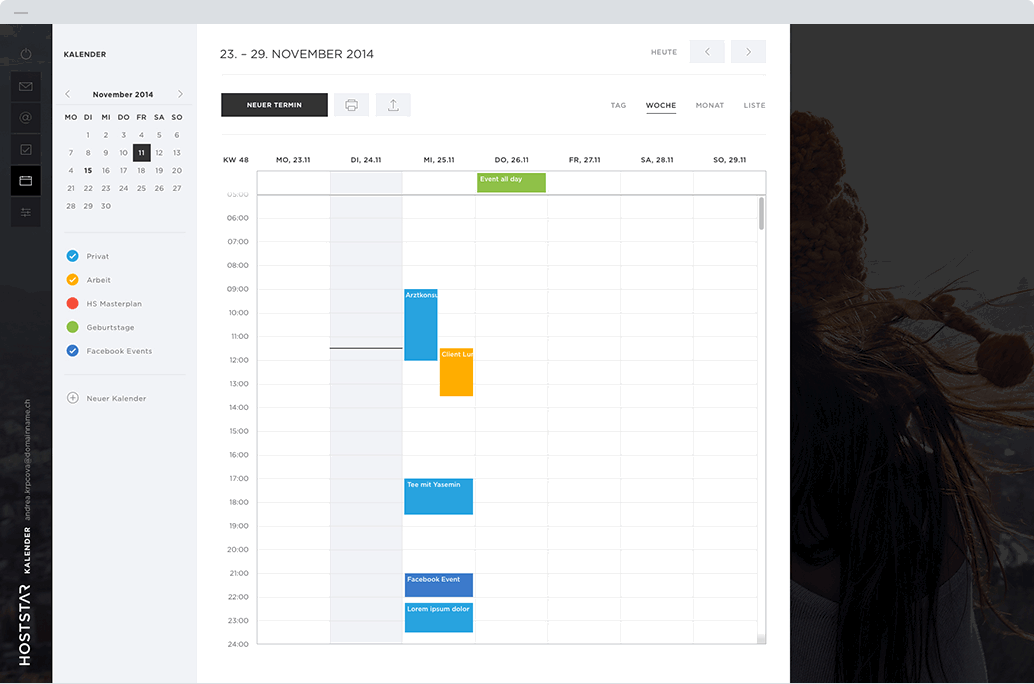 Integrated calendar
The integrated calendar in Mail lets you manage your appointments and always keep track of everything – even if you are using multiple calendars at the same time.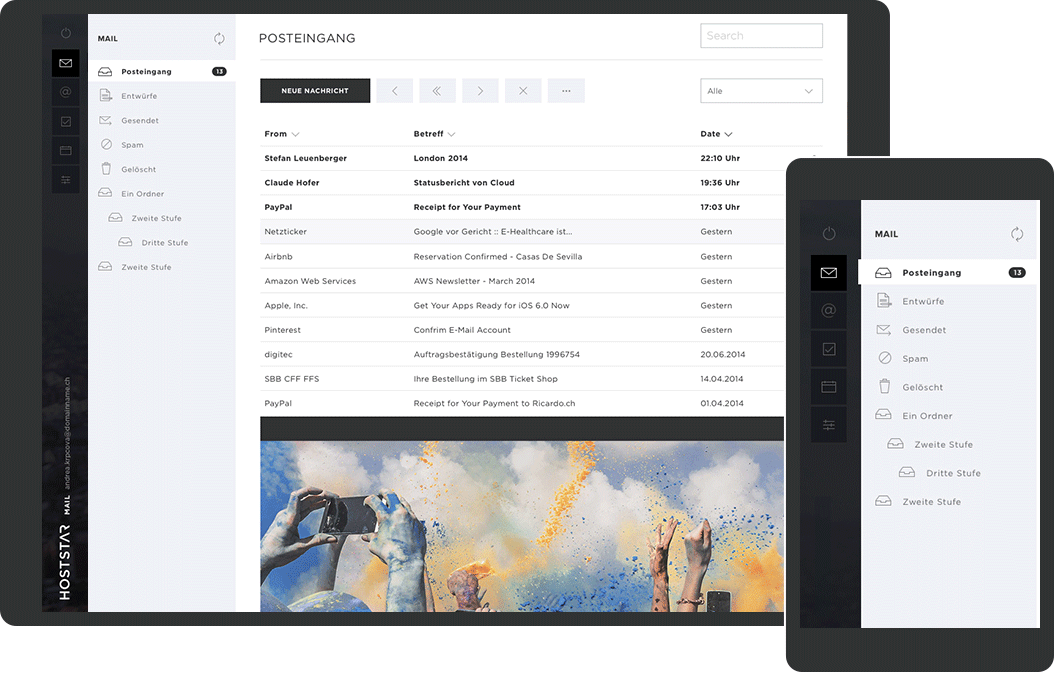 Mobile availability
All of the features in Mail can also be used from your smartphone or tablet. This way you can always access your emails, contacts and calendar items from anywhere. Enjoy these convenient features with Mail from Hoststar.