Joomla Hosting Austria:
Why with Hoststar?
Create your internet presence with the right content management system. One of the most used systems is Joomla. The CMS is particularly suitable for creating pages with dynamic content, extensive websites for medium and large companies, as well as online stores, blogs, and private websites.
At Hoststar you get fast, secure, and flexible hosting optimised for Joomla. Moreover, in the first year, you'll get a 75% discount on the package of your choice—so you'll get your Joomla hosting for as little as EUR 1.95 a month.
With Hoststar as your Joomla hoster, you have many advantages on your side:
Security with SSL certificates
30-day money-back guarantee
Joomla Hosting:
Starter and Premium Offers from Hoststar
At Hoststar, you get hosting packages with different scopes of services. That means you can choose the offer that suits your needs.
Host your Joomla site with one of our packages—StarEntry, StarBiz, and StarPlus—and get the features you need. You get fast, secure, and convenient Joomla web hosting, including comprehensive services and 24/7 support—even at 50% off your package for the first year.
Below you can see the comparison of our web hosting packages for Joomla:
Joomla: Hosting Features from Hoststar
Our offers are characterized by many features that go beyond standard services. These features are included in your package:
We host your Joomla site on servers in Germany, which means that we always handle your data in a GDPR-compliant manner.
Joomla web hosting:
Performance, security and 24/7 support
Your web presence is safe with Hoststar, because we always keep our infrastructure up to date: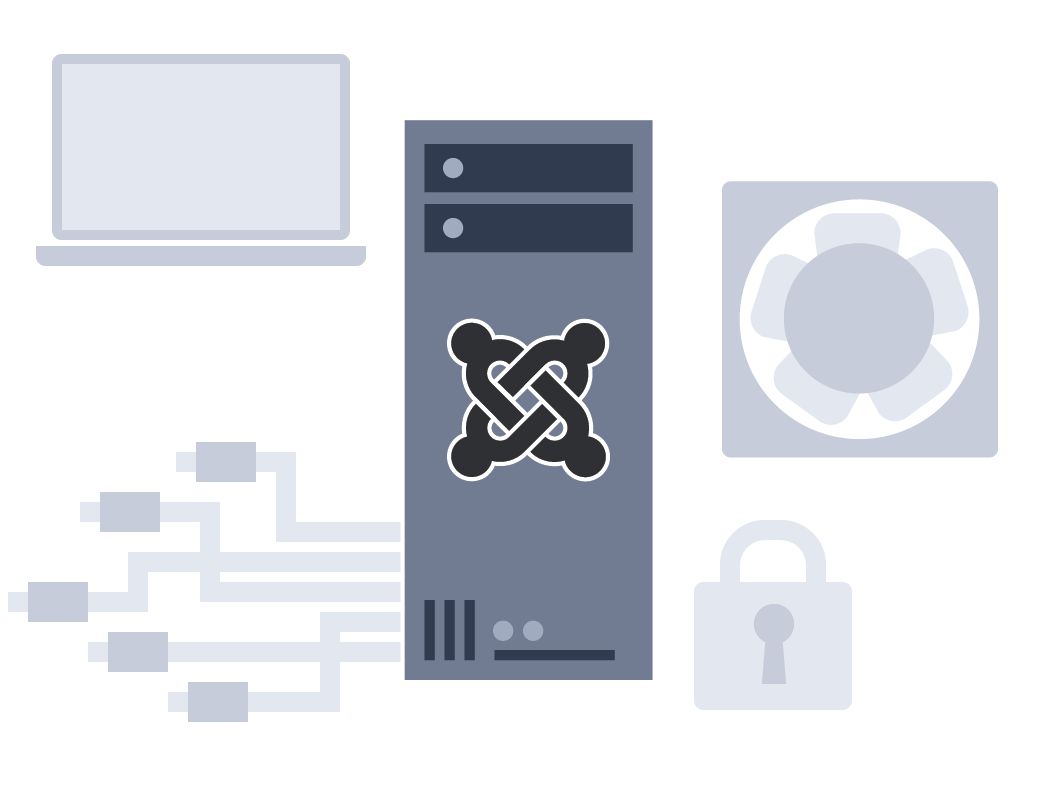 Best performance thanks to the latest technology
We optimise our web servers for hosting Joomla. Fast loading times and a compelling user experience ensure that your website visitors will be happy to return to your site.
Our packages include excellent performance thanks to fast SSD and NVMe disks, the latest server hardware, up-to-date MySQL and PHP versions, and easy administration.
Order Joomla Hosting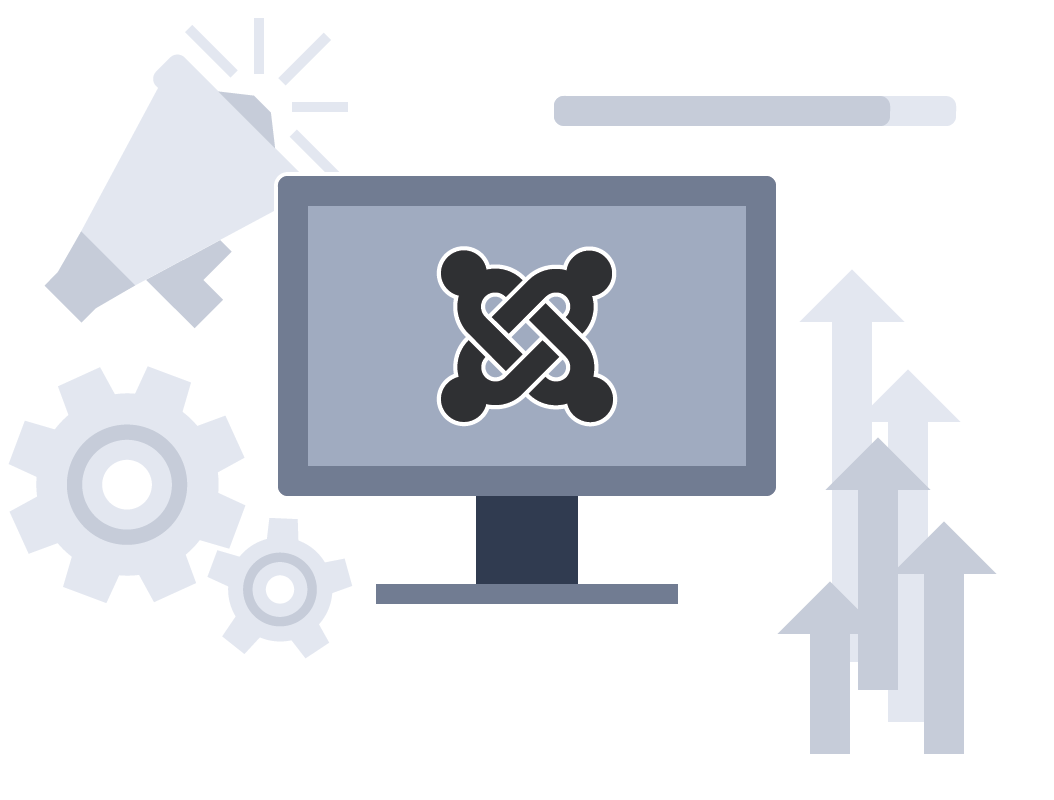 Secure Joomla Websites with SSL and Updates
We protect your content! Hoststar's SSL certificates always guarantee data transmission with 128/256-bit encryption. Our paid hosting service, SiteLock, scans your website for malware and vulnerabilities on a daily basis and independently removes SQL injections, cross-site scripts, and other threats.
We attach great importance to the safe and stable transfer of all data: This is ensured by three different certificates, as well as the latest MySQL databases, PHP versions, and Apache 2 web servers. In addition, all your domains and subdomains receive free SSL certificates from Let's Encrypt.
Order Joomla Hosting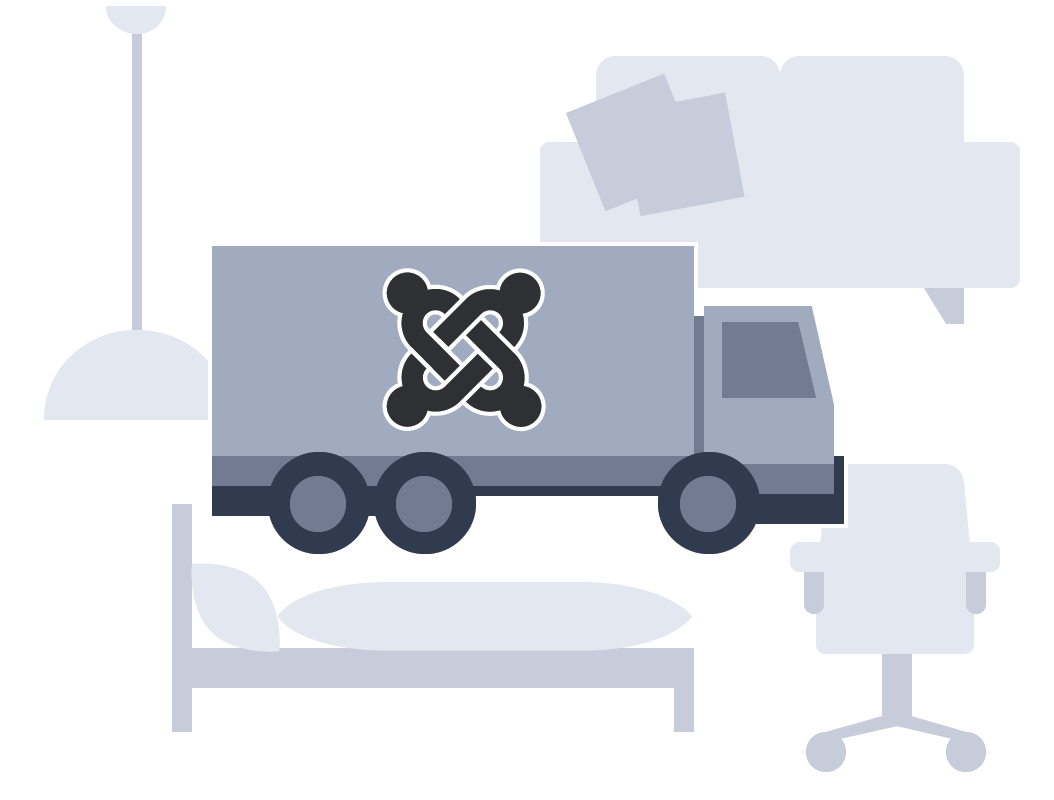 Move your Website Fast and Easy
Even if you currently have your website hosted by another provider, you can easily move your site to Hoststar. You can get our Move service for a flat rate of €79.
Learn More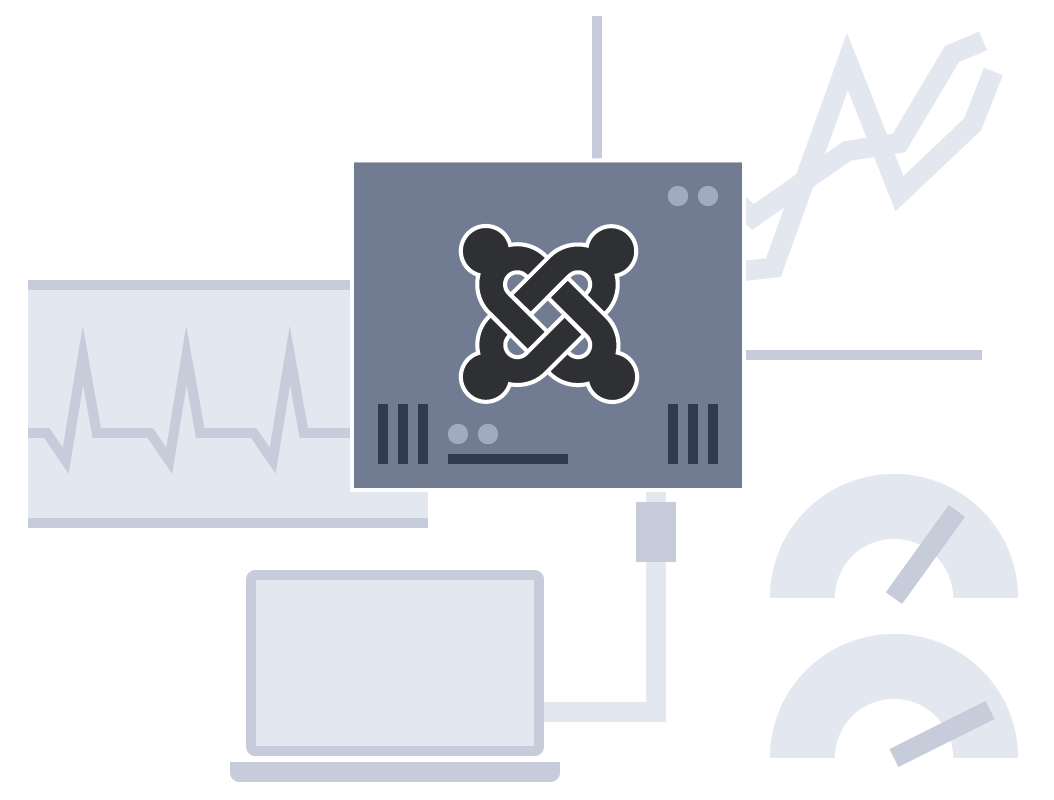 SEO, statistics, and control in real‑time
To give you an overview of the status of all services as well as click rates and visitor numbers, including their origin, we at Hoststar offer the services of Statistics and Monitoring. The SEO tool MarketGoo helps you optimise your site for search engines.
Learn more
Joomla web hosting:
Premium support and daily backups
All Joomla hosting products you get at Hoststar offer you tools that go beyond the standard features. Current technologies are always included. Additionally, consulting, assistance, support, and the reliability of our services are simply part and parcel of quality hosting.
Should you need assistance, we at Hoststar offer both phone and email support. Our online support delivers extensive and fast assistance, and we also provide you with thematically relevant and high-quality links to the best help sites on the net.
We maintain our servers 24/7 and guarantee constant availability with daily backups and a redundantly built infrastructure.
Order High Speed Hosting Now

The Best Support for Joomla Hosting for Austria
A good hosting provider not only takes care of the hosting itself, but also of its customers. That's why our service team is always available to answer all your Joomla hosting questions!
Contact us now
FAQ: Frequently asked questions
about Joomla hosting in Austria
Below you'll find answers to questions
we're often asked about Joomla hosting.
Is Joomla free?

Yes, the Joomla software is available for free. However, you may be charged for various extensions. In addition you also need to pay to host your Joomla website. For his reason, Hoststar offers Joomla hosting from EUR 1.95 per month for an entire year. The premium package with a full range of services only costs EUR 4.95 for the first year.

What can Joomla do?

The CMS is especially suitable for building sites with dynamic content. Larger e-commerce sites and websites of medium and large companies are often built with Joomla—but you can also create smaller, private websites, blogs, and online stores.

Why Joomla?

Joomla is a comprehensive and capable CMS that can be equipped with many plugins. With Joomla, you can build and maintain excellent websites without programming knowledge. The CMS also offers SSL encryption for more extensive security.