Typo3 web hosting Austria:
Why with Hoststar?
There are various content management systems (CMS)—an exceptionally comprehensive and adaptable one is Typo3. Larger companies rely on this CMS because of its excellent ability to create multilingual websites. A big plus of Typo3 is user management—by distributing rights, large projects are more easily maintained.
With Typo3 hosting at Hoststar, you get three extensive packages specifically designed for hosting Typo3. Thanks to a 75% discount in the first year, you can get your Typo3 web hosting for as little as EUR 1.95 a month.
Hoststar provides the following advantages as your Typo3 web hoster:
Security with SSL certificates
30-day money-back guarantee
Typo3 web hosting:
Starter and premium hosting at Hoststar
As a Typo3 hosting provider, Hoststar offers you three different packages that differ in their scope of services. With us, you're sure to find an offer that meets your web presence requirements.
All our Typo3 packages—StarEntry, StarBiz, and StarPlus—guarantee stable and convenient high-speed hosting. Our mentioned services and 24/7 support are always included. In the first year, you save 50% on all packages and get your Typo3 hosting for as little as EUR 1.95.
Here are our three packages with essential as well as additional features:
Web hosting: Typo3 offer with many features
With Hoststar, you don't just get the standard services but various additional features that make your hosting even easier, more flexible, more secure, and more convenient. In every package—no matter how small or extensive—the following features are included by default:
Data protection is always a top priority for us! We host your Typo3 website on German servers. Your data is therefore always subject to the regulations and specifications of the GDPR (German Data Protection Regulation).
Typo3:
Speed, security, and support
At Hoststar, we rely on the latest hardware, stable connections, and strong encryptions.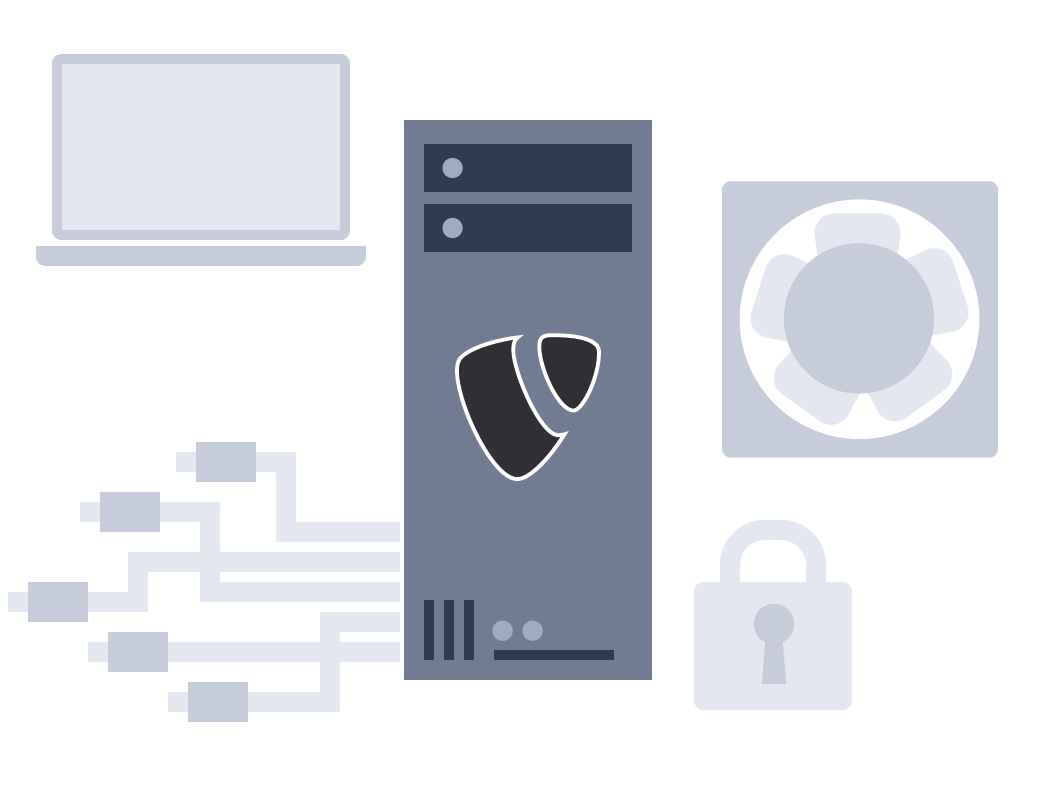 Powerful hosting with new hardware
The web servers we host your site on are optimised for Typo3 hosting. This optimisation guarantees your site visitors an excellent user experience.
We use fast SSD and NVMe disks, cutting-edge hardware, and the latest PHP and MySQL versions for our hosting. The simple user interface of our administration tool, My Panel, makes managing your website effortless.
Order Typo3 Hosting
Security with SSL certificates and SiteLock
The security of your data is very important to us. Our SSL certificates allow data transmission with 128/256-bit encryption. The latest MySQL and PHP versions and Apache 2 web servers ensure secure data transmission. SSL certificates from Let's Encrypt are included free of charge for your domains or subdomains.
Even more security is guaranteed by our paid service SiteLock. It scans your site daily for malware and vulnerabilities, removes all cross-site scripts and SQL injections, and alerts you to other security issues.
Order Typo3 Hosting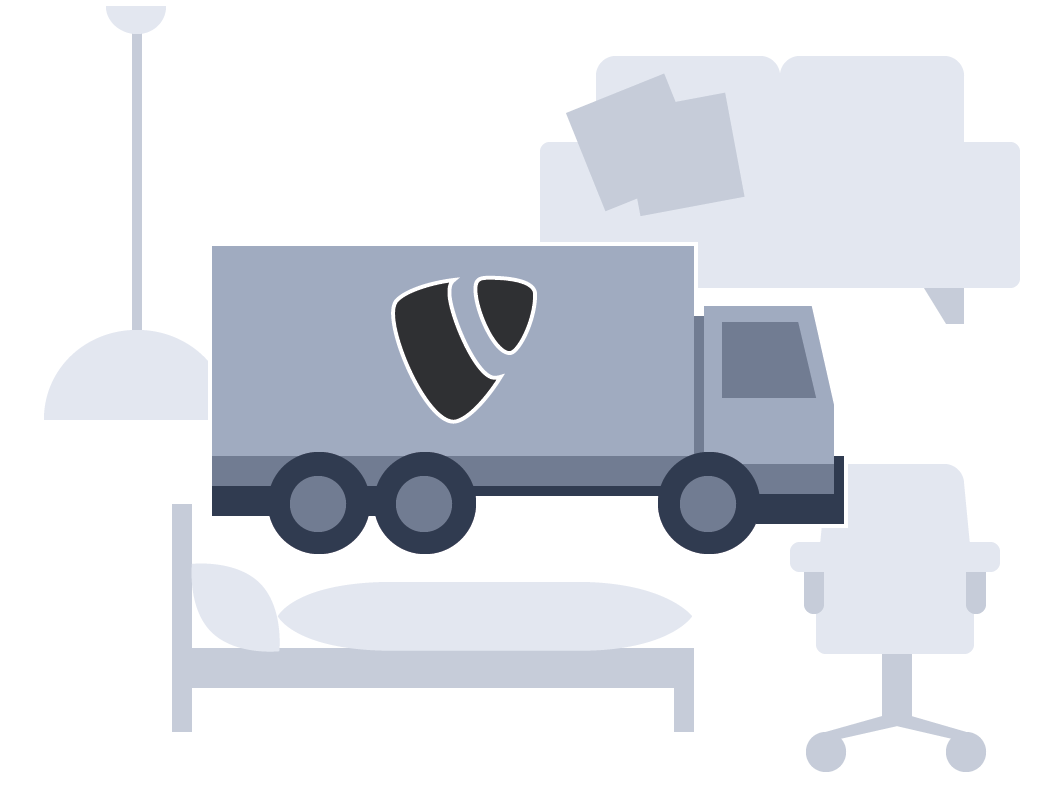 Move comfortably with Hoststar
If you want to move from your current hoster to Hoststar's hosting, it's as easy as it can be. With our Move service, our specialists will move your Typo3 site to Hoststar in no time.
Learn More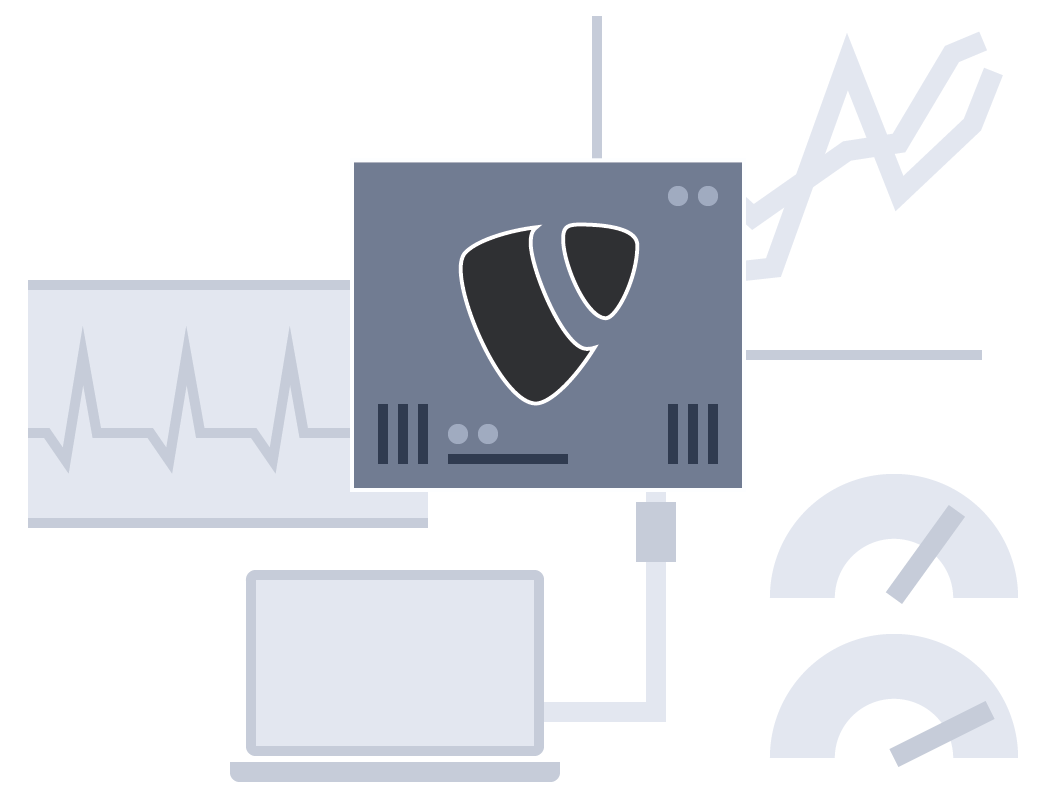 SEO and Monitoring
We offer you our powerful tools Statistics and Monitoring, for reliable measurement of your website's visitor numbers, and to survey click-through rates. For search engine optimisation, Hoststar offers the SEO tool MarketGoo.
Learn more
Typo3 hosting:
Care free with Hoststar's Support
With the extensive scope of services and our numerous optional additional features, you get reliable, fast, and secure Typo3 hosting. All technologies, our consulting, as well as our 24/7 support, are included in our offer—in the first year with a 50% reduction on all packages.
You can get your Typo3 hosting for the unbeatable price of EUR 1.95 per month—setup fees, database connections, and store integrations are all included in this price. You can also get your domain—.com, .net, .org, .info and .biz—from Hoststar at just as great a price.
As far as support is concerned, we also provide a full range of services: by phone, e-mail, and chat. Our online support is available for quick help with various problems. If you host with Hoststar, you'll also get relevant and high-quality links to various help pages from us.
We guarantee full availability for our customers, as our server area is monitored 24/7 and backed up daily. In addition, Hoststar's infrastructure is built with redundancy and includes an emergency power supply.
Order High Speed Hosting now

The Best Support
for Typo3 Hosting in Austria
A good hosting provider not only takes care of the hosting itself but also of its customers. That's why our service team is always available to answer any questions you may have about Typo3 hosting!
Contact us now
FAQ: Frequently asked questions
about Typo3 hosting in Austria
Below we answer common questions about Typo3 web hosting.
What do you do with Typo3?

Typo3 is a free content management system (CMS) characterized by its broad range of functions. It's suitable for large and complex pages and boasts extensive rights and user management. It is also popular because of its multilingual pages.

Is Typo3 difficult?

Typo3 requires programming knowledge to use its very wide range of functions. Typo3 extensions, like filters or designs, have to be integrated with its CMS-specific language, called "TypoScript".

Is Typo3 free?

Yes, Typo3 can be downloaded or used for free. Hosting it on a web server is not free, however. With Hoststar, you get great hosting, including a wide range of additional functions, high-quality features, and comprehensive support for as little as EUR 1.95 per month in the first year. The premium offer costs EUR 4.95 in the first year. After the first year, the price is EUR 7.90 or EUR 19.90 per month, respectively.