My Site
1. Overview start-page
You begin on the home page of Designer's editor and are thus in the Site editor view. Click on Pages and Styles on the blue header bar.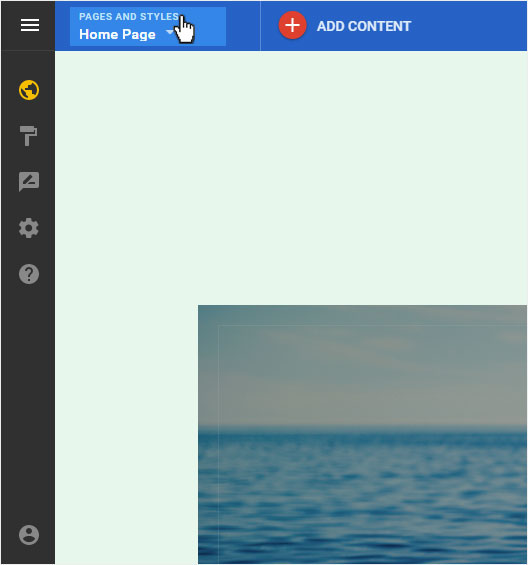 2. Menu
The Pages & styles area opens with the following settings:
Follow the detailed instructions by clicking on the corresponding link in the list.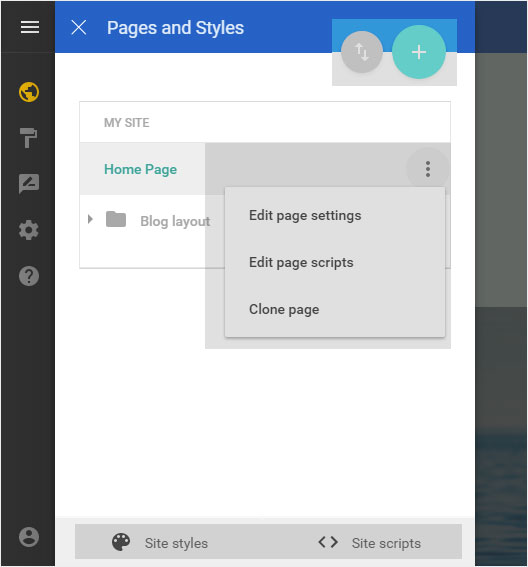 Verify website on Google
Edit background