Cookie warning
You can create a link in Designer to automatically jump to your privacy policy in case of a cookie warning.
After logging into Designer, follow these steps:
1. Navigate
You begin on the home page of Designer's editor and are thus in the Site editor view. Click left on the menu item Site settings.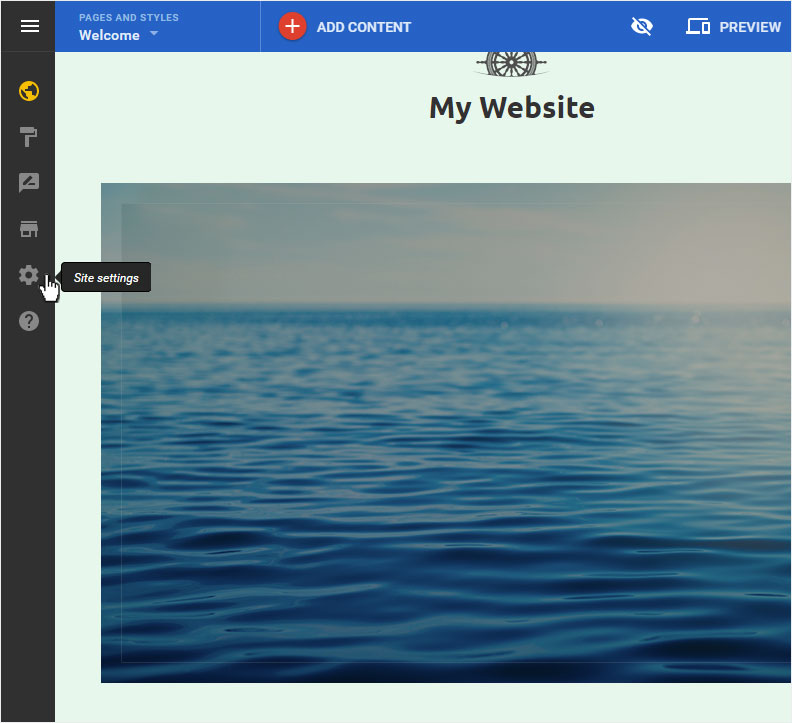 You can now see the Site status page of the Site Settings area. Click on Cookie warning in the menu on the left.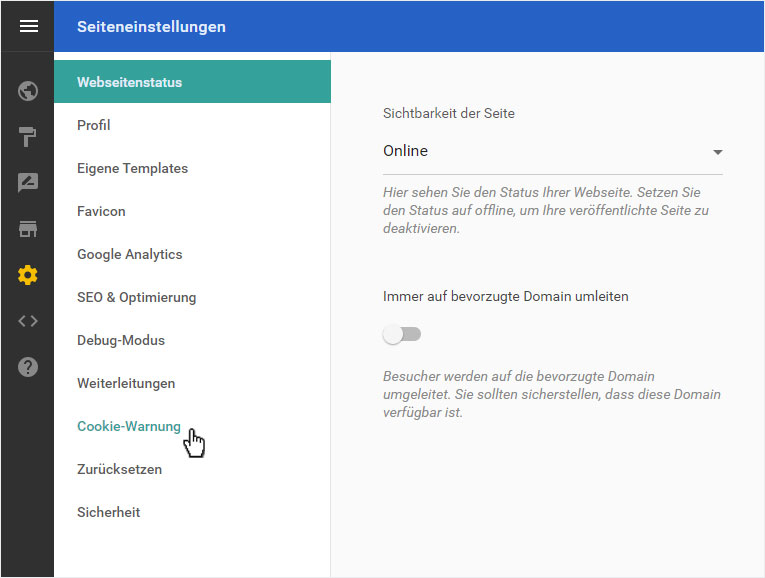 2. Set up
Select in the drop-down menu Enabled whether you want to disabled or enabled a cookie warning.
Then enter the link to the desired data protection page under Privacy policy URL.
To create your cookie warning, click on SAVE.
The link to your Privacy policy will be saved immediately and displayed with the success message that appears.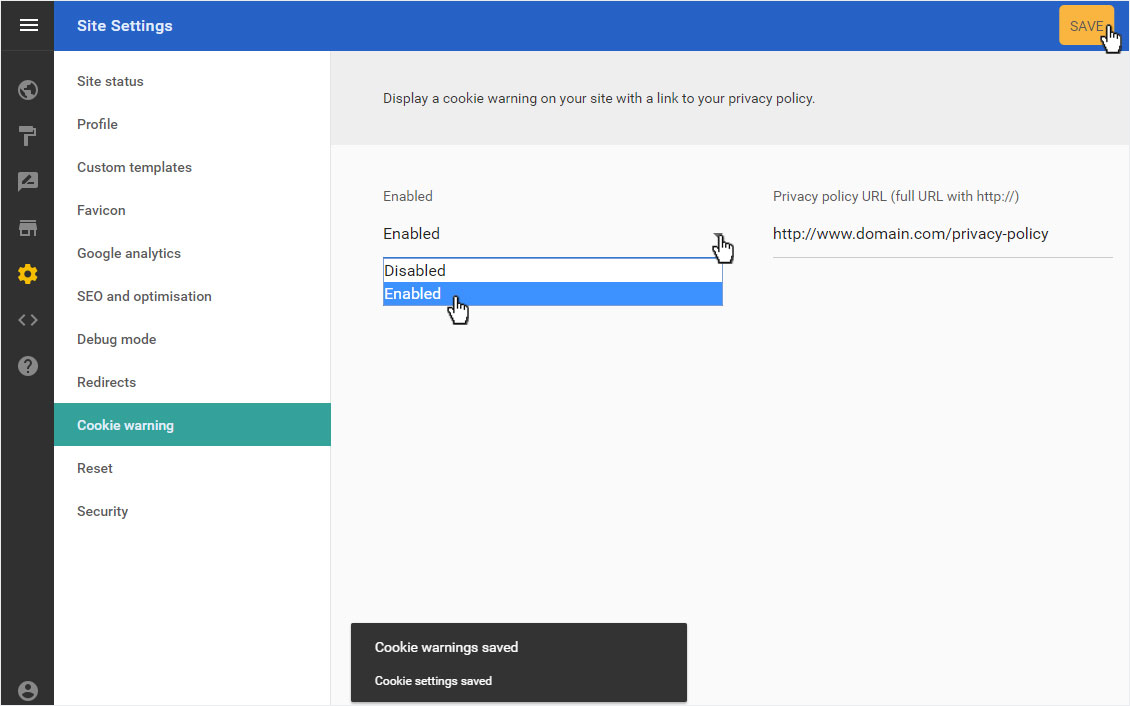 Redirects
Reset