FileZilla language selection
After you have installed the FileZilla FTP client, you can select the desired language if FileZilla does not automatically use the system language of your computer.
Follow these steps:
1. Open the software
Double-click the FileZilla desktop icon. The FTP interface appears.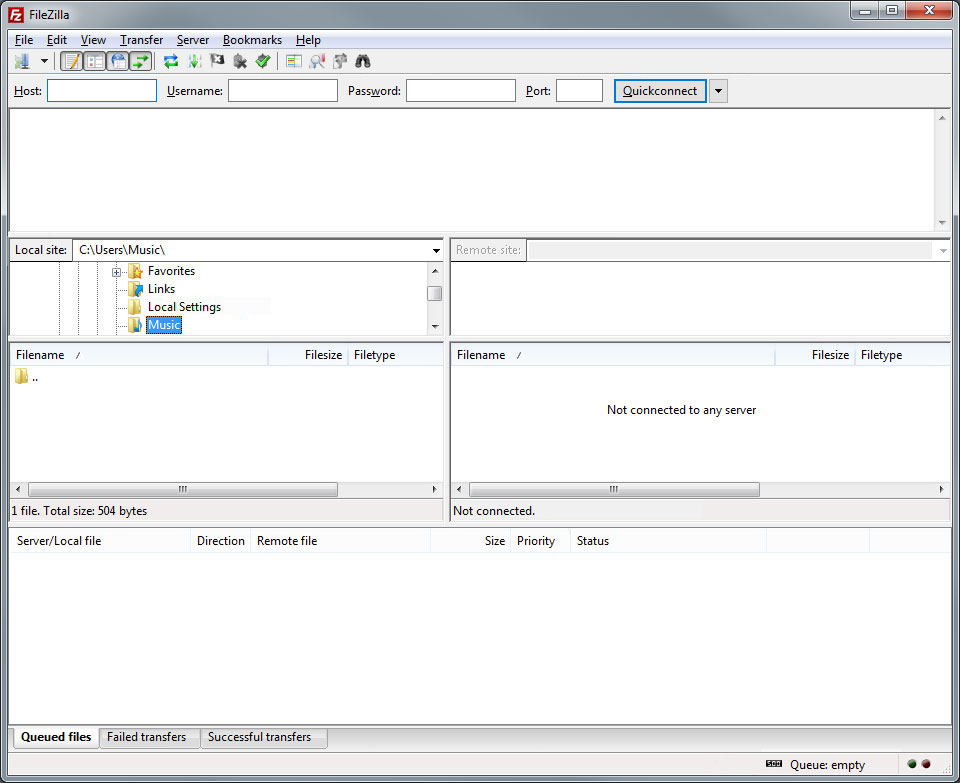 2. Menu item
Select Settings... from the Edit menu at the top.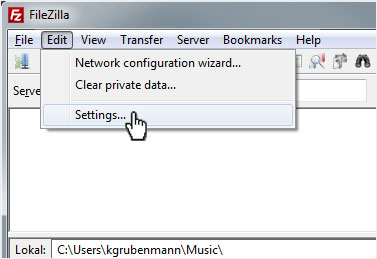 3. Language selection
In the Settings pop-up window that appears, click on Language. To the right, you can now select the desired language and click the OK button to apply your selection.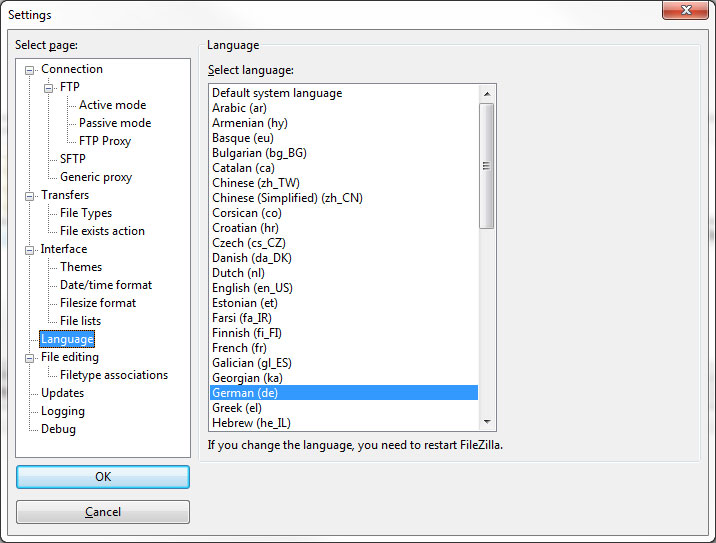 4. Note
A pop-up appears telling you that FileZilla must be restarted to display the correct language selection.

5. Your language
After restarting, FileZilla will be displayed in your language.
You can now add a server to start transferring data.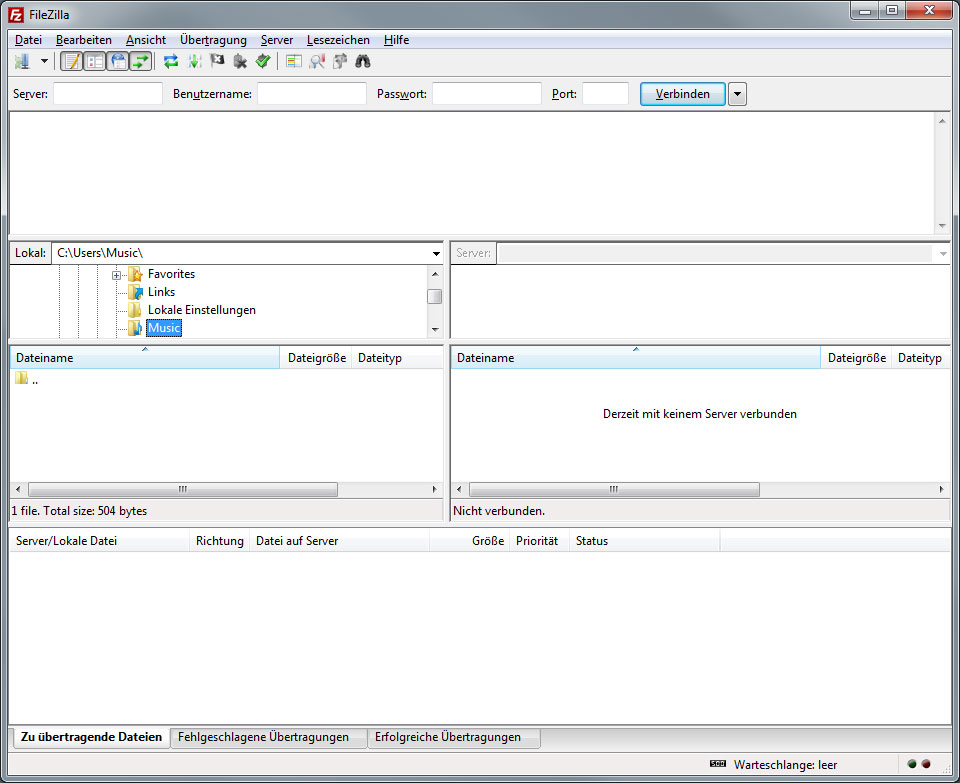 Setting up the FileZilla FTP client
FileZilla data transfer