Page and folders – Add page
You can always add a new page to your website.
After you have logged in to the Designer you will find yourself in the Designer Editor on the start page and thus in the Site editor area. Proceed as follows:
1. Navigate
On the start page of the Designer Editor there is a button at the top of the blue bar, in the middle, here Home Page with a dropdown icon.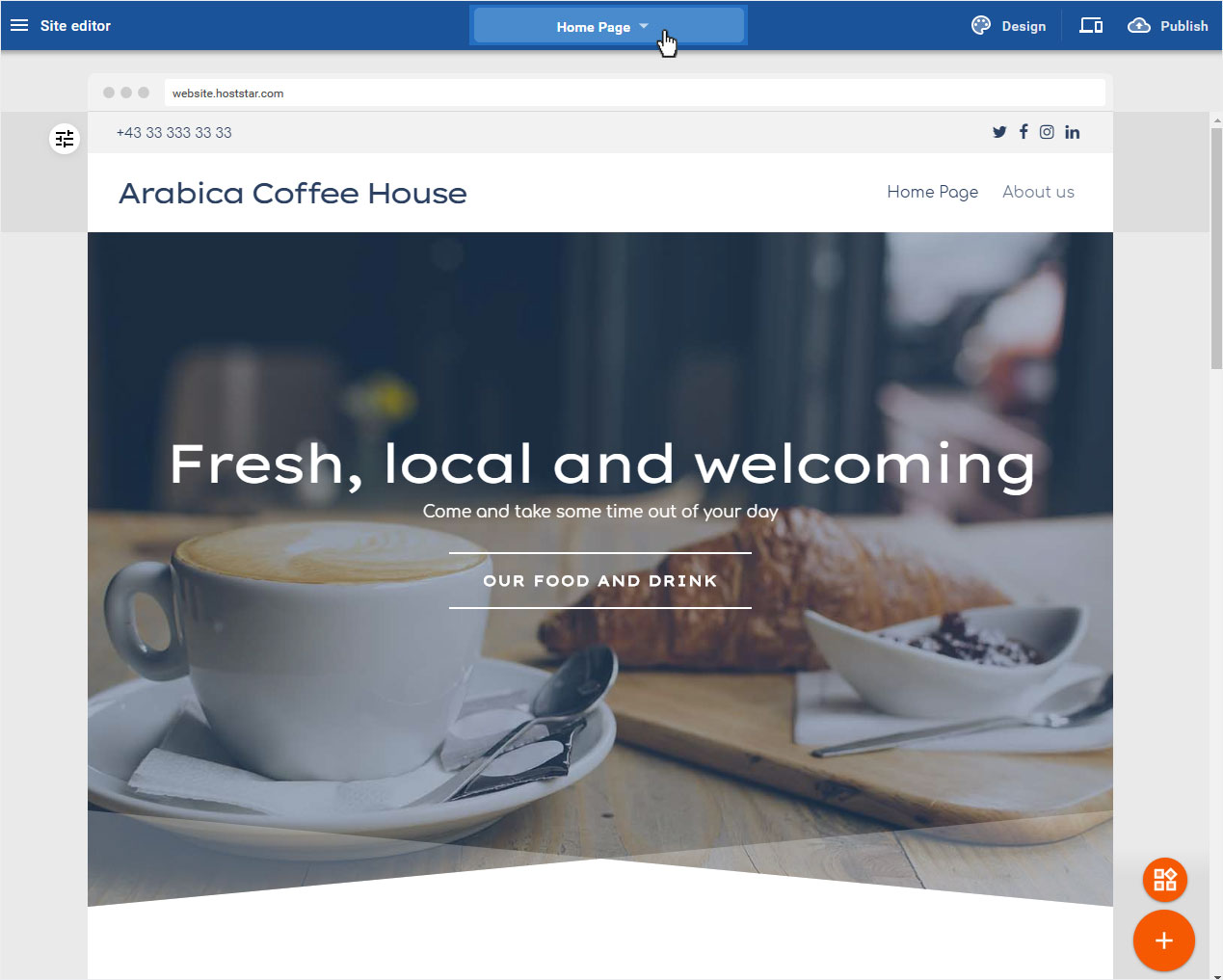 2. Button
By clicking on the button, the Pages and folders popup window will open automatically. To add a new page click on the red plus sign button.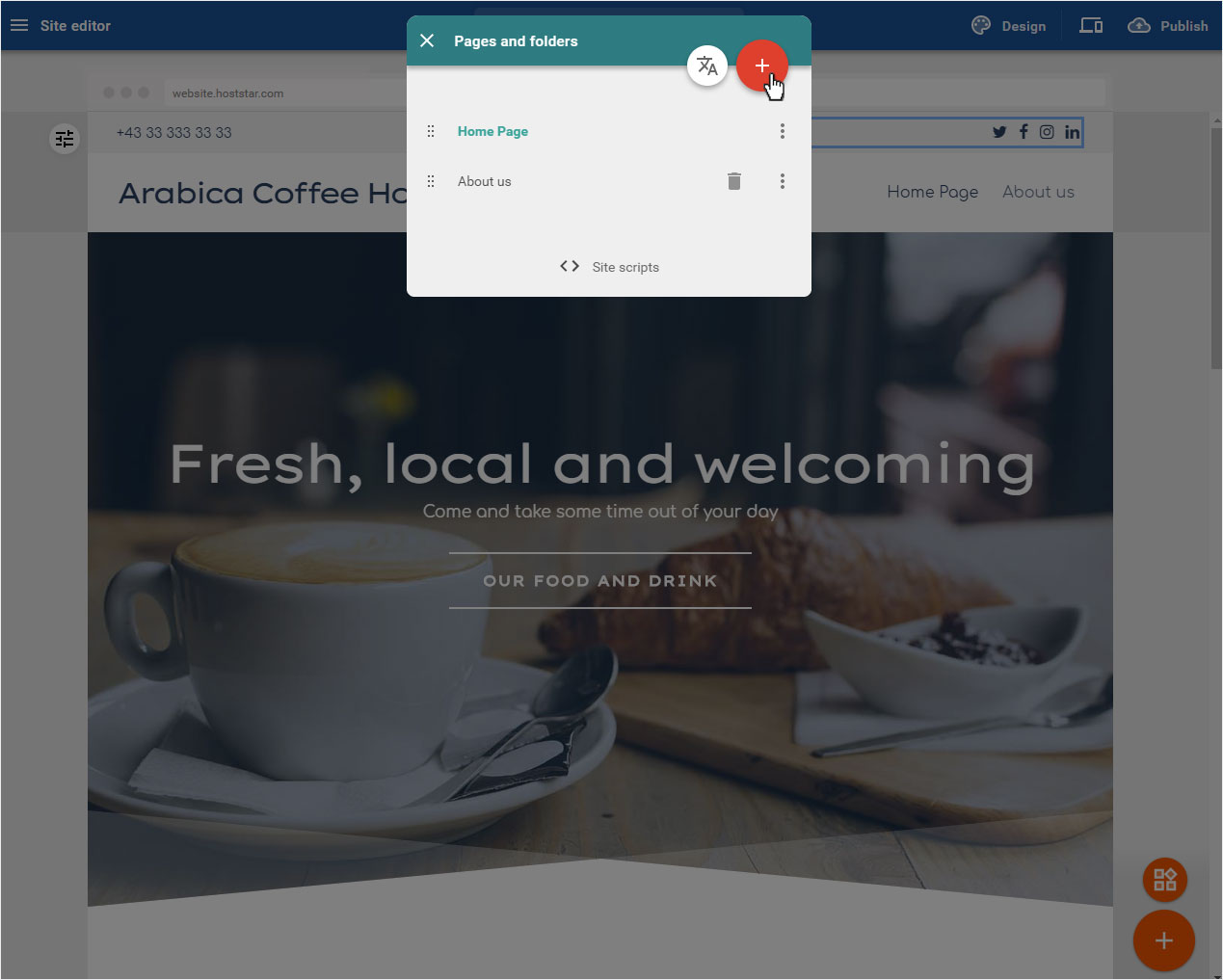 3. Settings
Here you can select under Type whether you want to add a New page or a New folder.
Select New page. Then give your page a page title, here: About us. And choose under Location in which area in the menu your page should be created (here: top level).
If you have not yet created any menu items, only the Top level is displayed. However, you can create additional menu items at any time afterwards and assign the page to a new menu item in the menu..
Once all settings have been created, click on Done in the top right corner to create the page.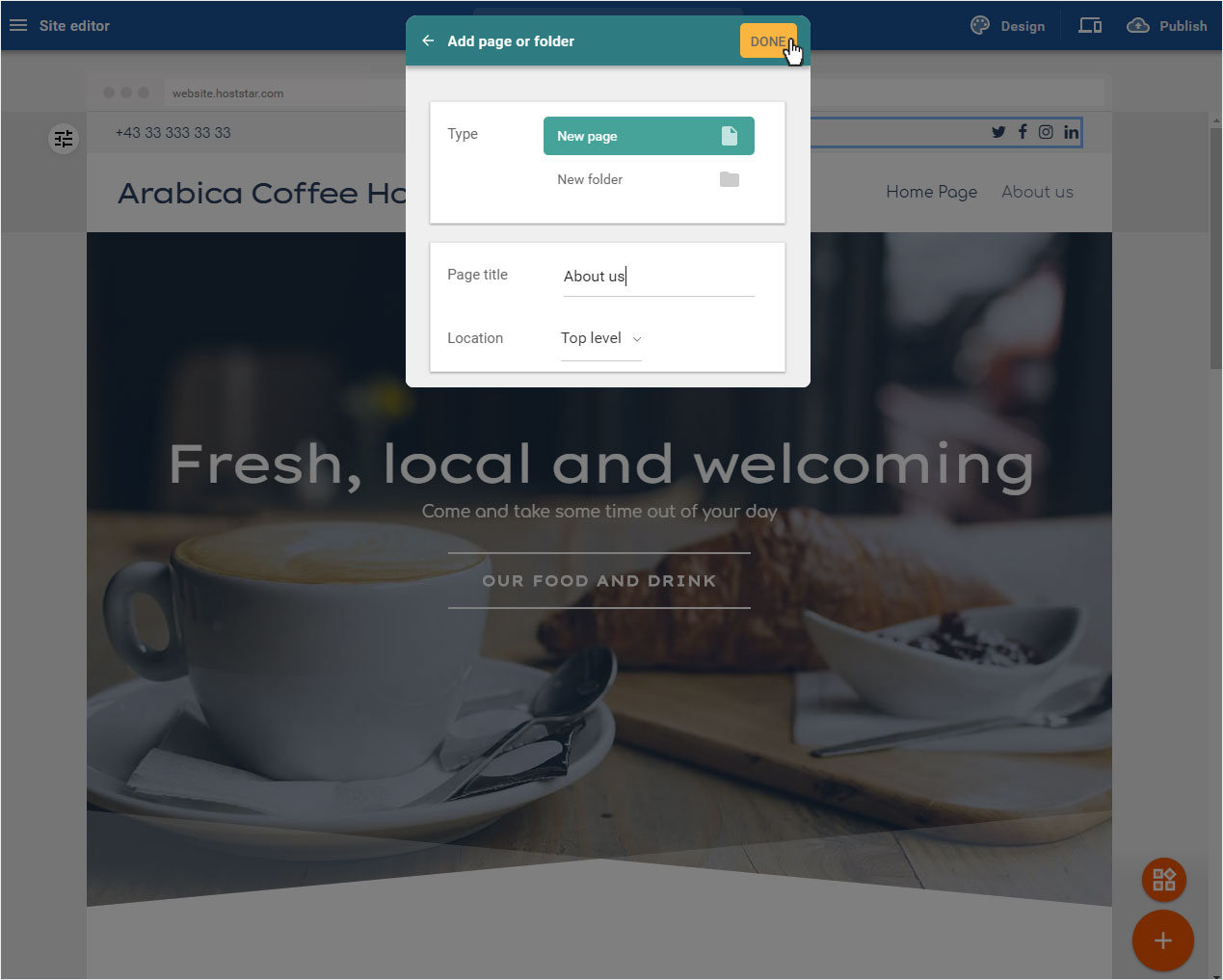 4. New page
The new page will be created and displayed immediately.
This page is empty, except for header and footer areas. You can now create your page and add sections as needed. You can also move the page in the menu..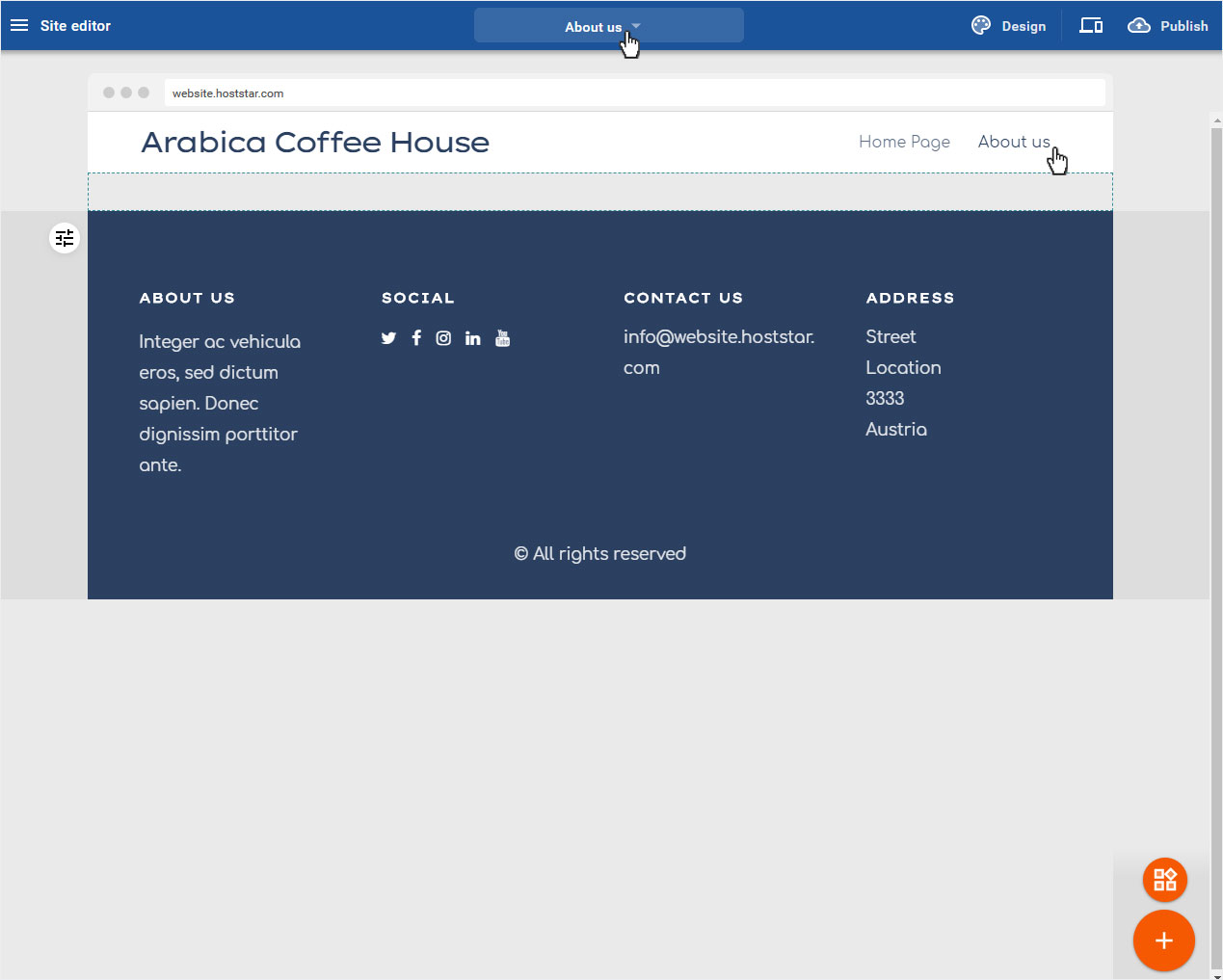 Areas – Rearrange or delete
Pages and folders – Create menu items with subpages