Change user name
You can change your password for your Designer login in My Panel. Follow these steps:
1. Log in
Log into My Panel (my.hoststar.at).
(Log into My Panel)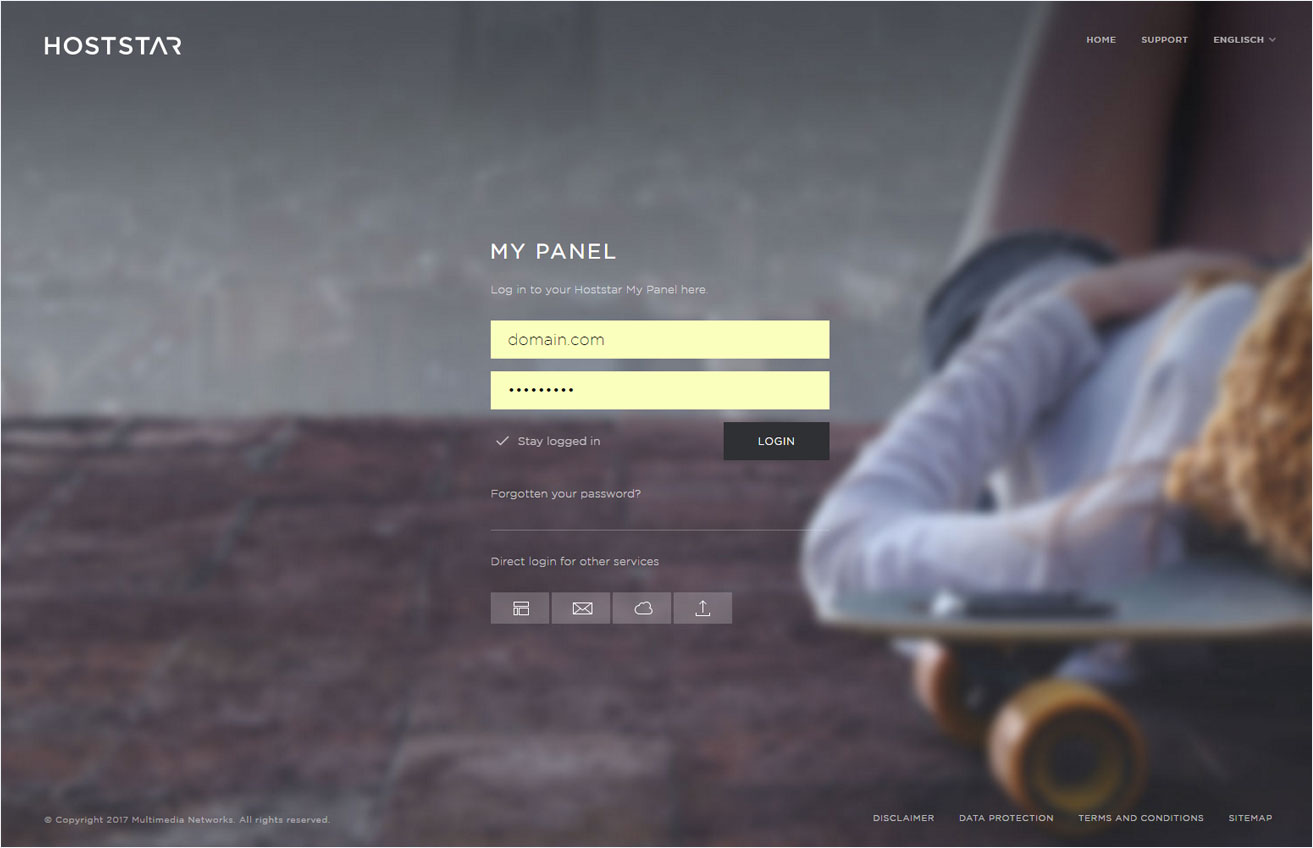 2. Navigate
Click Designer in the menu and then go to Settings.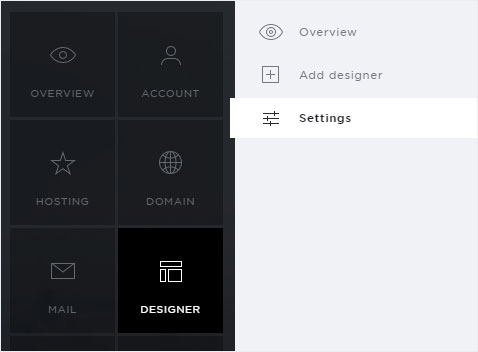 3. Select designer
You can now see the Designer installation and its associated domain names. Click the controller icon next to the desired Designer installation and select Change user name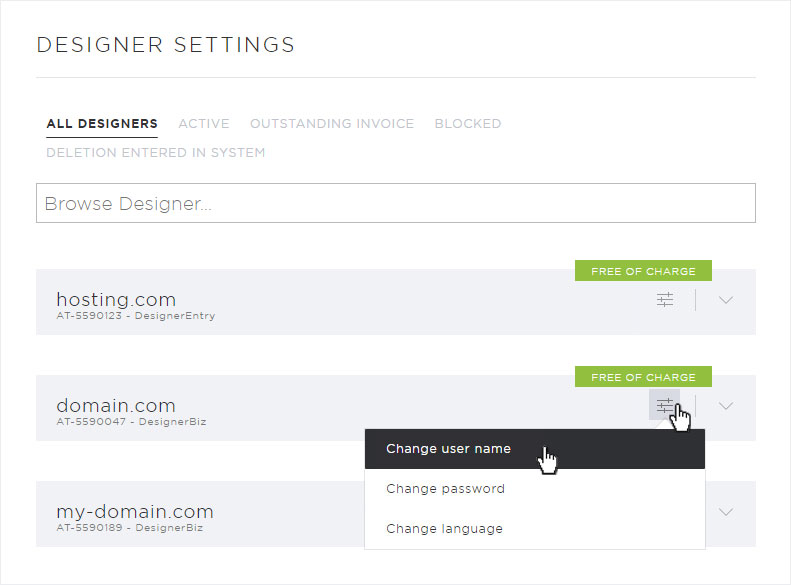 4. Enter user name
A pop-up window opens. Select the user name from the drop-down menu and then click Save.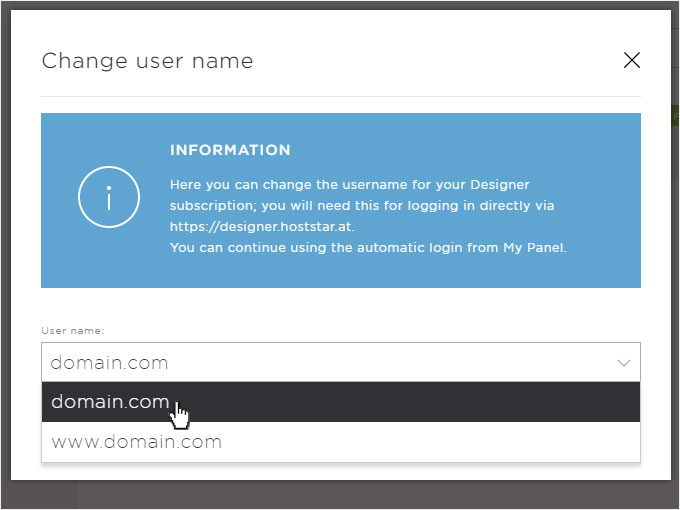 5. Save
A success message appears on the overview page telling you that your new user name has been applied.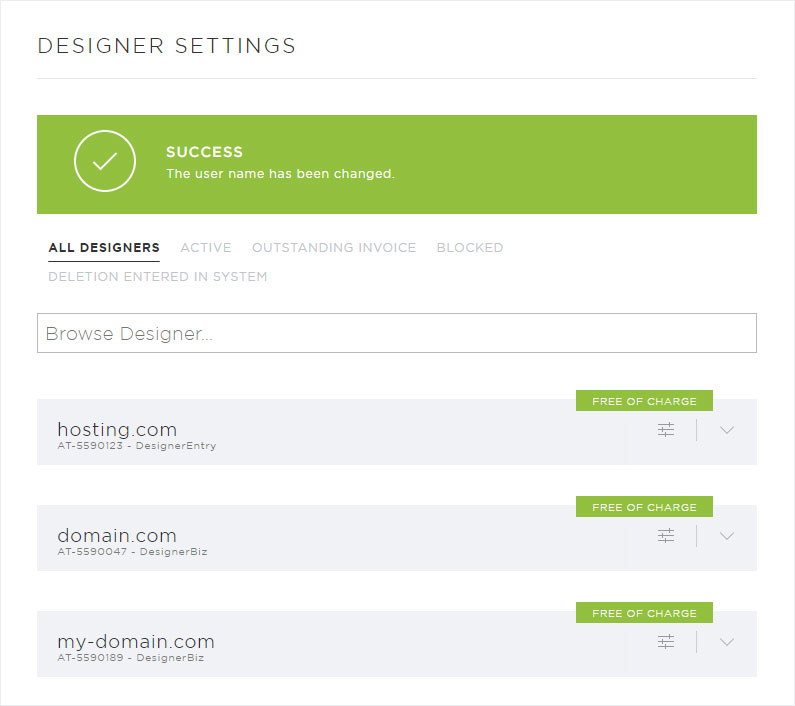 Change password
Uninstall Designer