WINDOWS – Outlook 365
1. Open control panel
Open the start menu at the bottom left by clicking on the Windows symbol. Then enter Control panel. The program is immediately available for selection.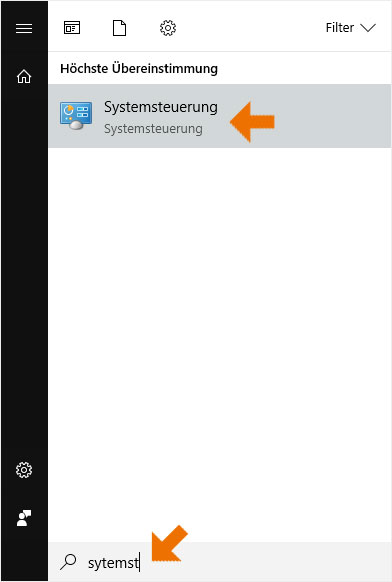 Or open the input window Run by pressing the key combination Windows key + R (simultaneously pressed). Now insert control and click on OK.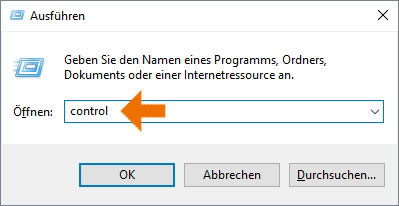 2. Change view
The Control Panel opens in a new window. Click the drop-down arrow at Display and select Small icons.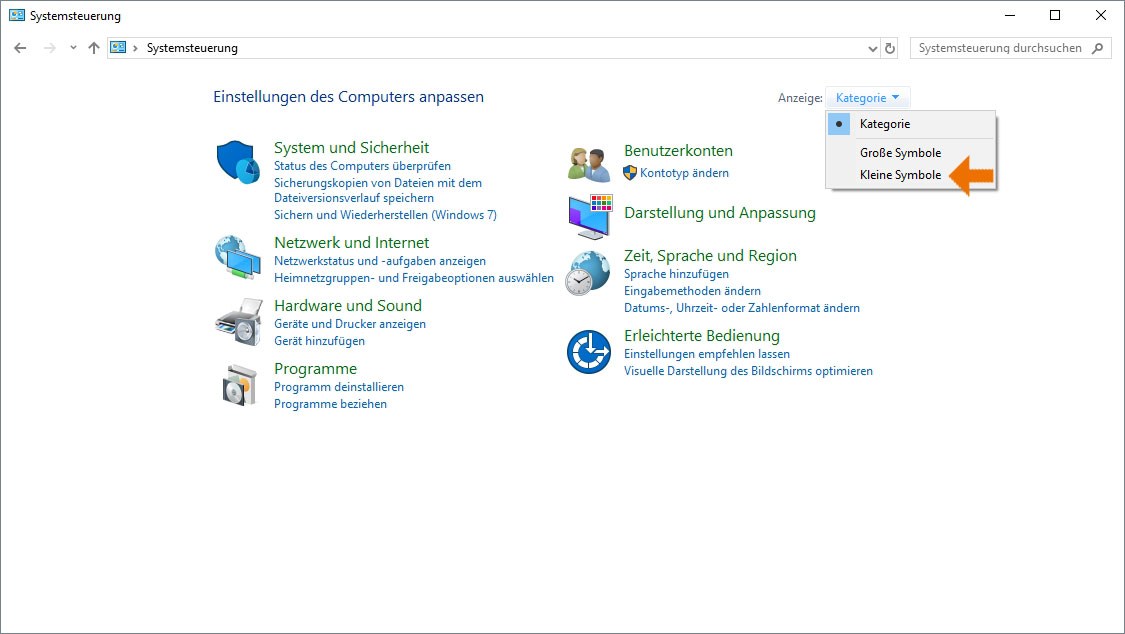 3. Select e-mail
Now click on E-mail (32-Bit) in the selection.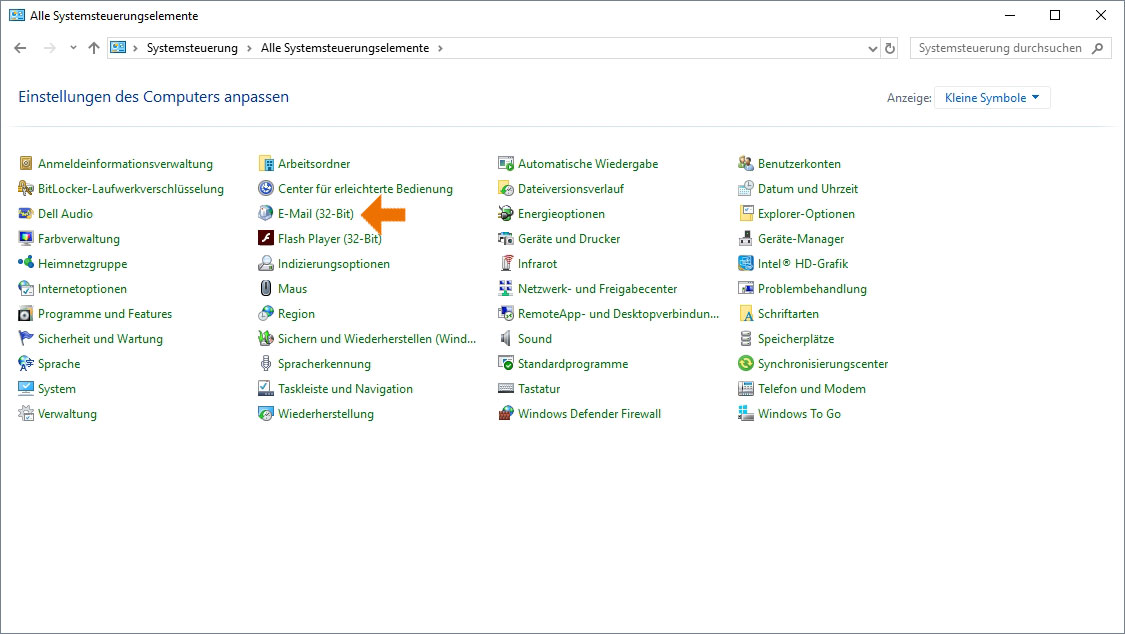 4. Set up e-mail accounts
In the new window that opens, select Set up e-mail accounts and directories.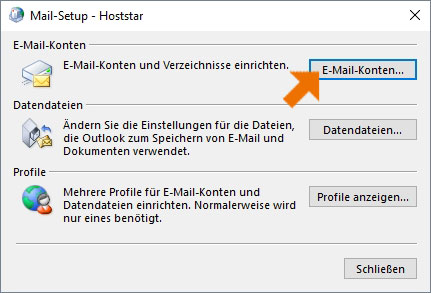 5. New e-mail account
Select New in this view and continue according to the instructions WINDOWS - Outlook 2016 at point 2.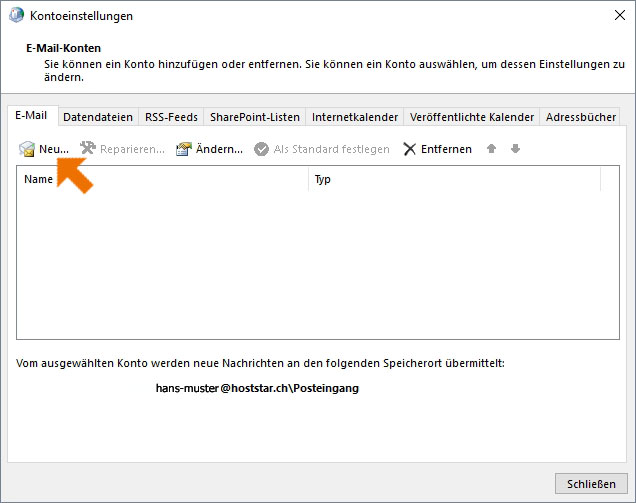 Encrypted SSL/TLS connection
WINDOWS – Outlook 2016