Design Mode - Select design scheme
You have chosen a design model during the installation wizard. Now you have of course countless possibilities to customize the colors, fonts and schemes.
After logging into Designer you will find yourself in the Designer Editor on the start page and thus in the Site editor area. Proceed as follows:
1. Navigate
On the start page of the Designer Editor there are 3 icons in the blue bar at the top right. Click on the painter palettes icon or on Design.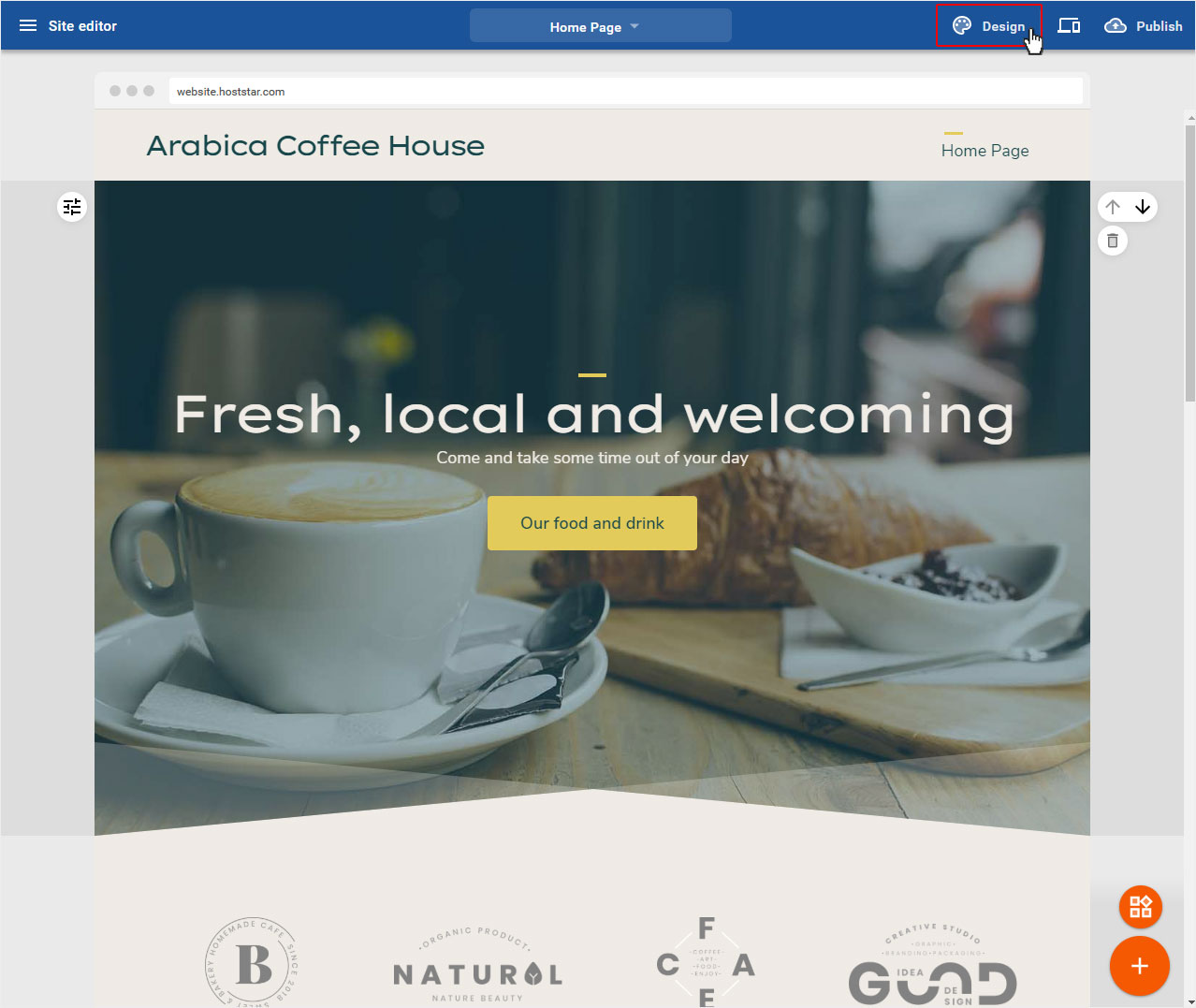 2. Design mode
You will immediately slide into Design Mode. Here you can make the following settings:
• Select design scheme
• Adjusting the color concept
• Customize font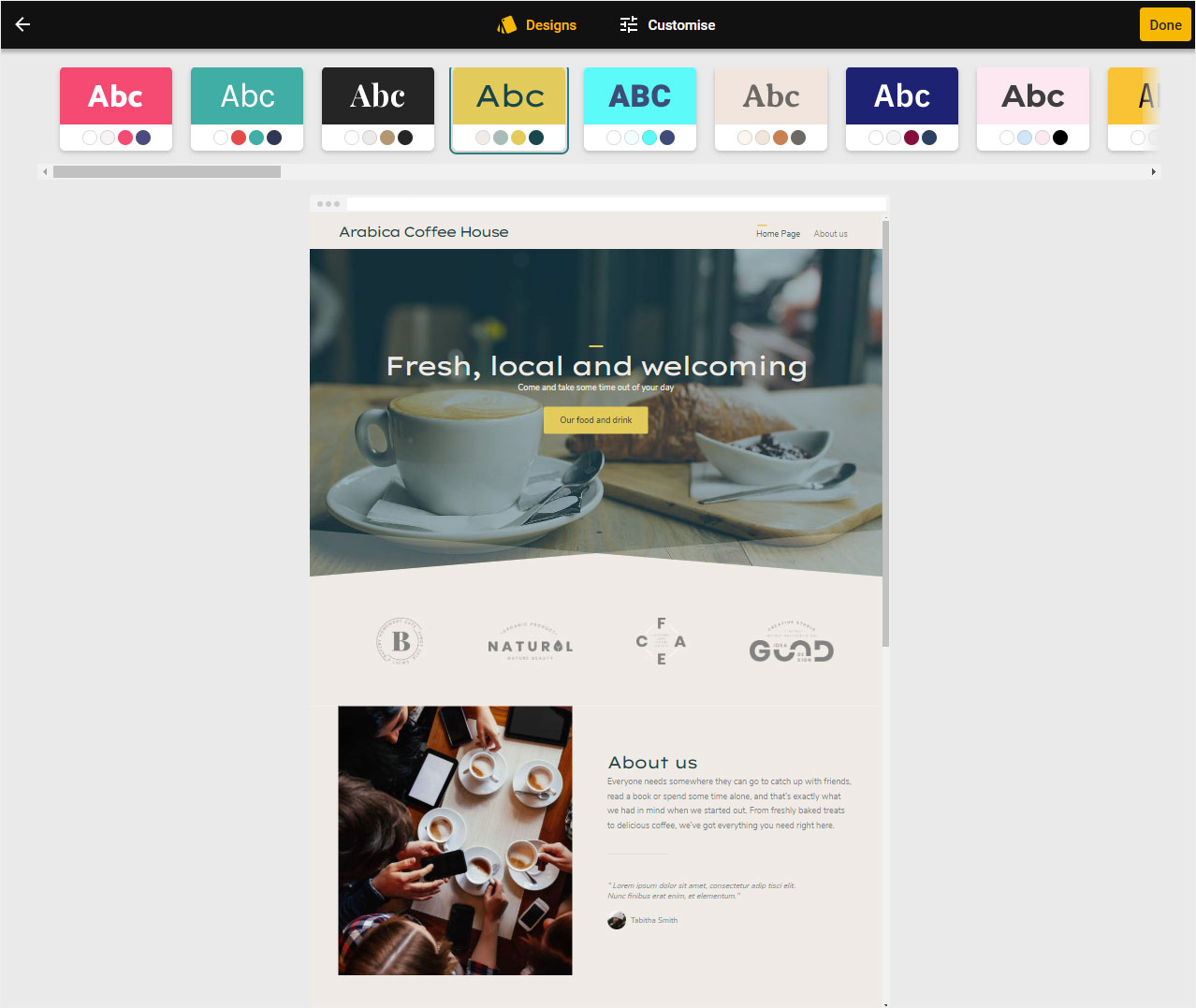 3. Select design scheme
Click on Designs above. In the top bar you can now choose from a variety of ready-made schemes. You can use the scroll bar to display further schemes.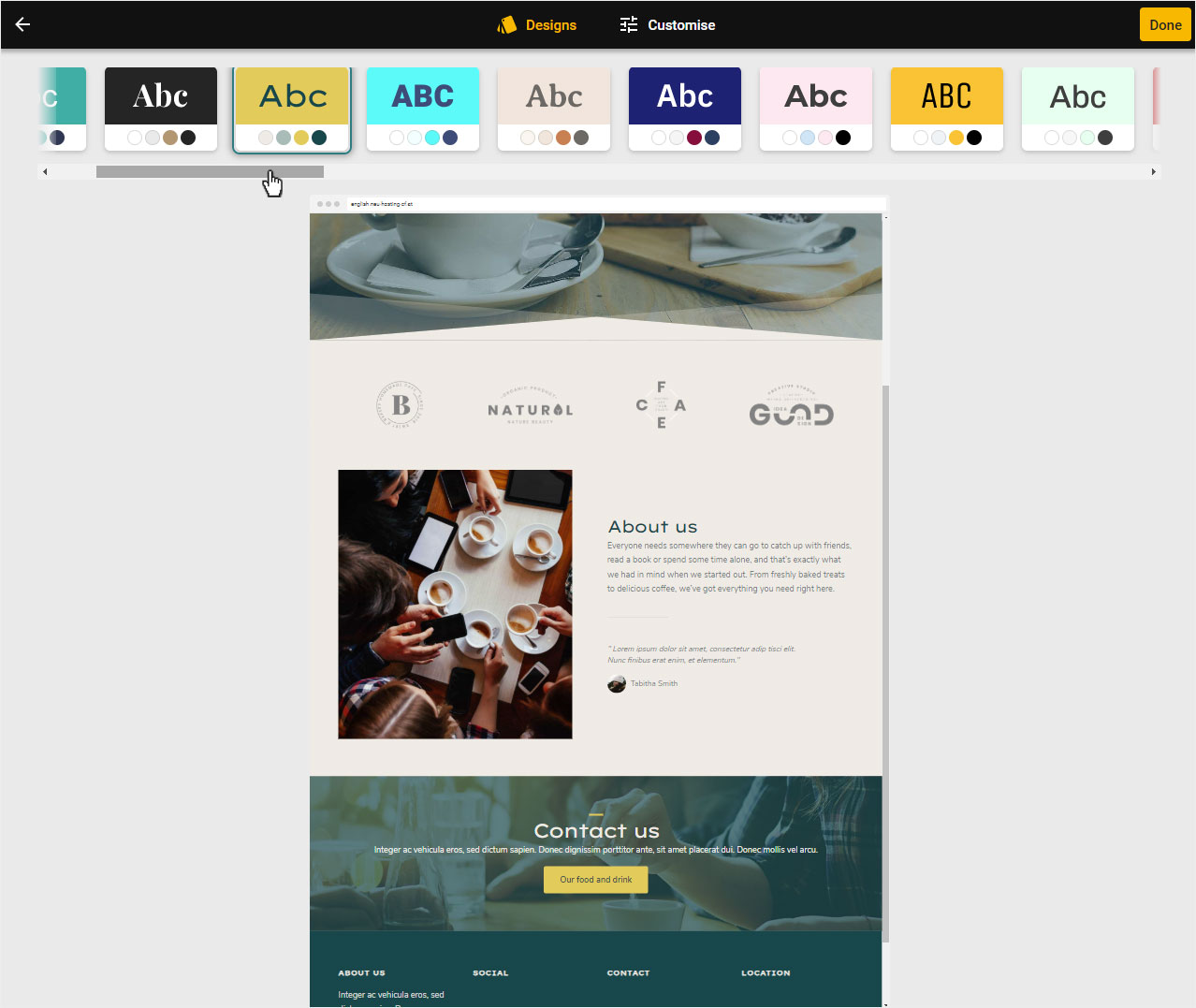 4. Preview scheme
The preview is adjusted by clicking on a scheme. Don't let the colors and fonts influence you too much yet. See if the distribution of colors on the elements and the display of buttons & links corresponds to you.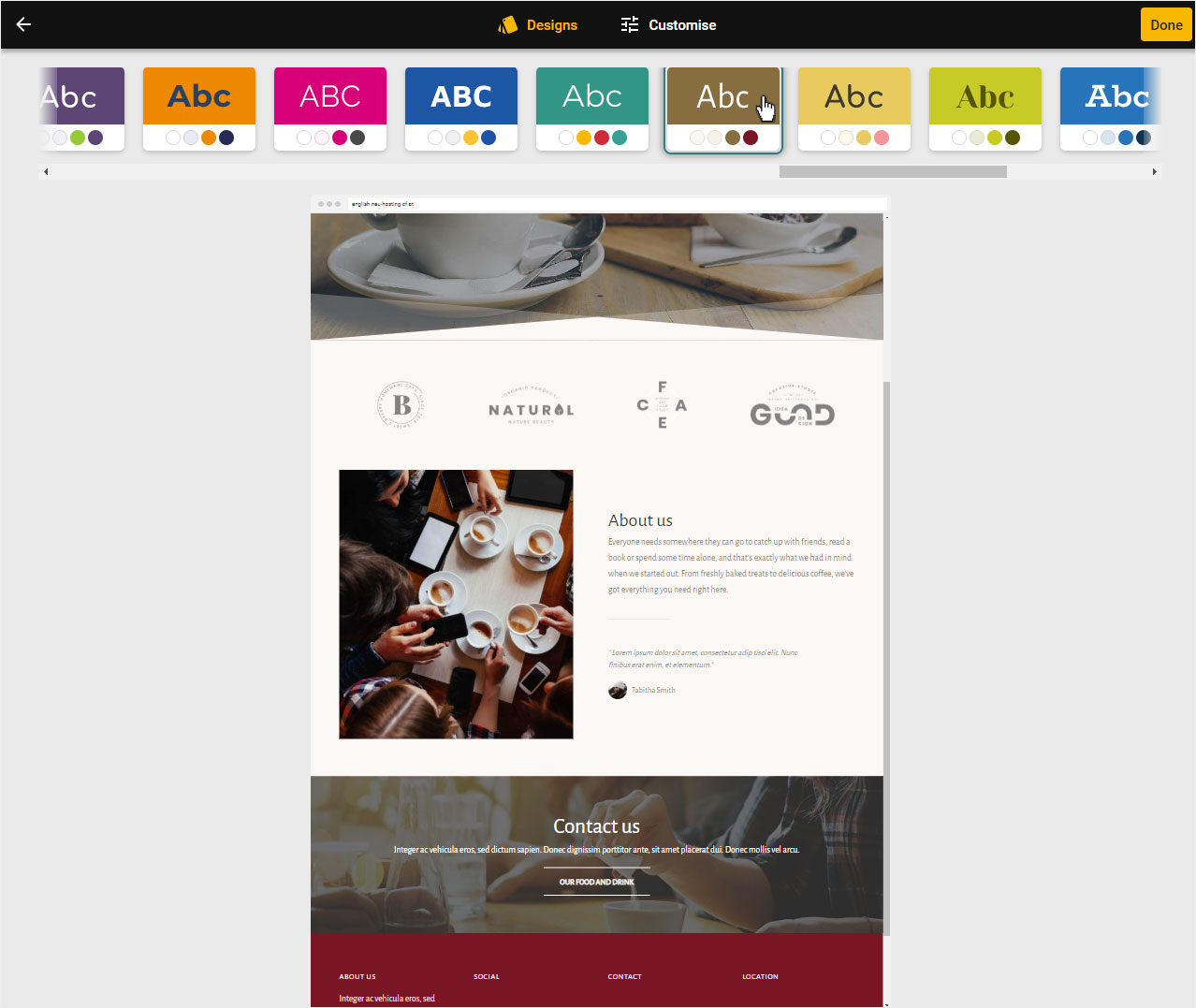 5. Save
If you are satisfied with the basic settings of the selected schema, click on the yellow button Done.
You can adjust colours & font in a further step.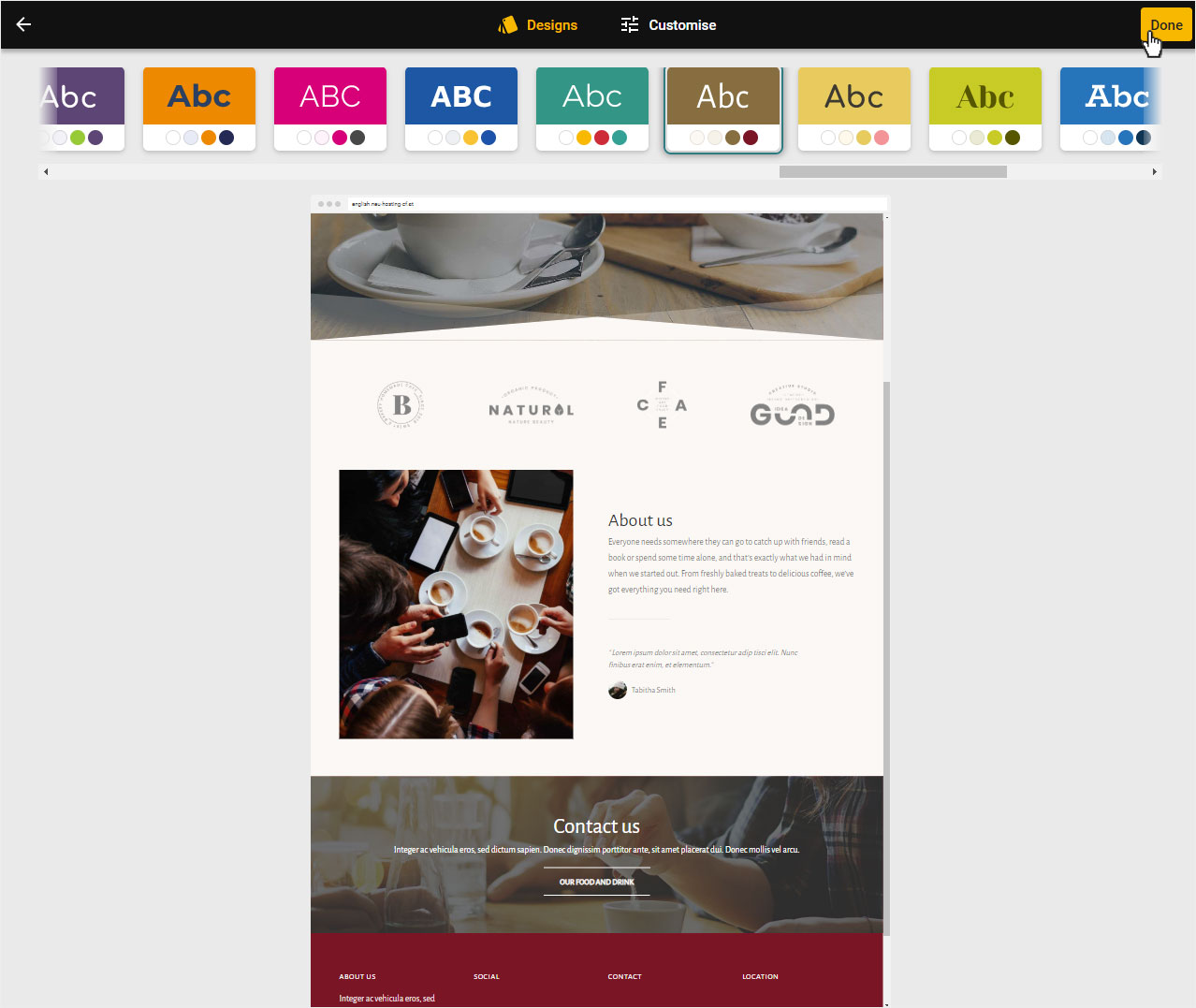 6. Editor View
You will immediately be directed to the homepage of the Designer Editor.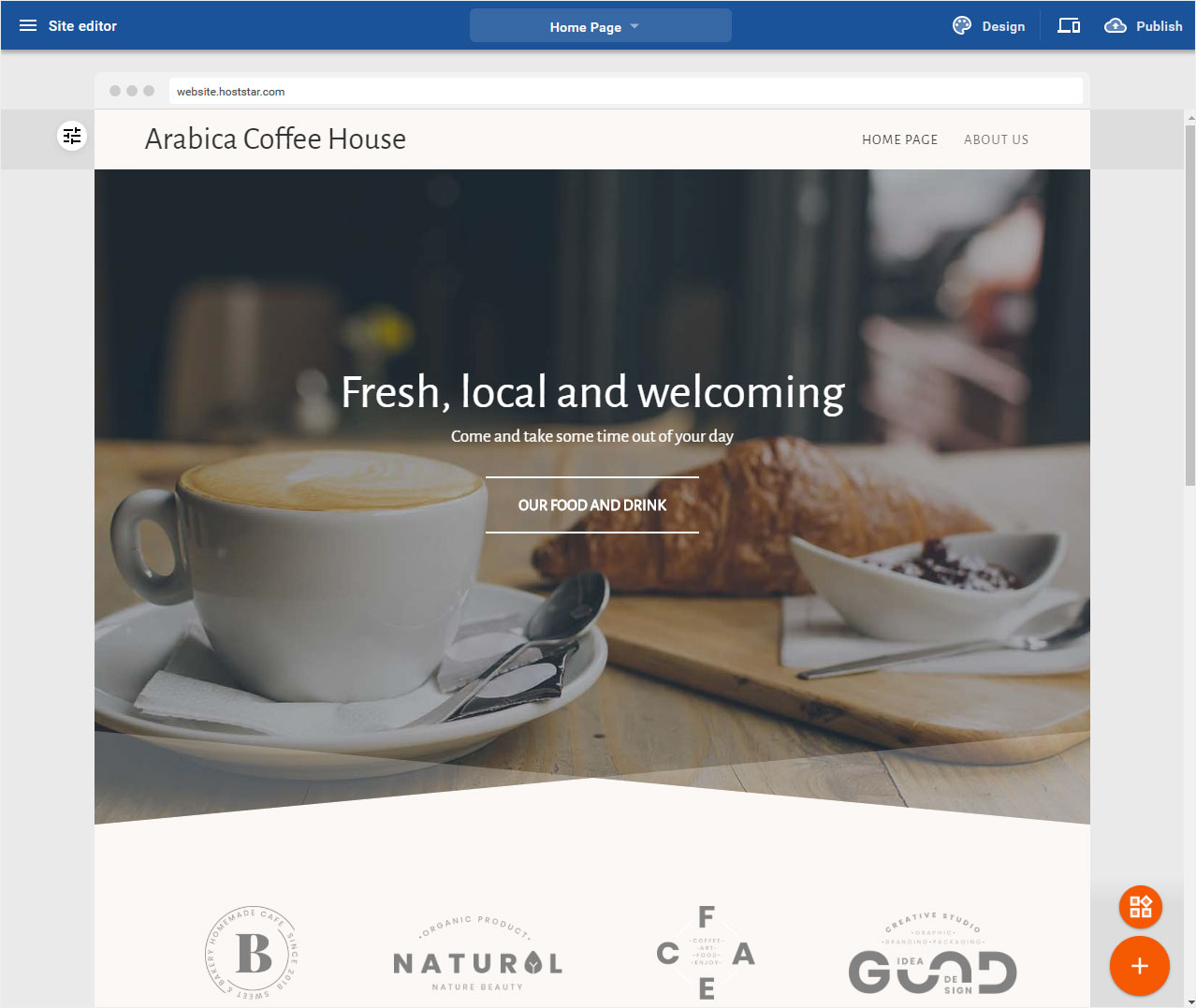 My site - editing options
Design Mode - Adapt the scheme