ModSecurity - Disable security rule
Sometimes it happens that when saving a post, a setting or other texts instead of the corresponding web page an error message with the following text appears:
Access denied by security policy
Here you can learn how to disable the security rule which triggers the error message. Proceed as follows:
1. Error message
The error message is displayed in the tab instead of the desired web page. Click on Disable.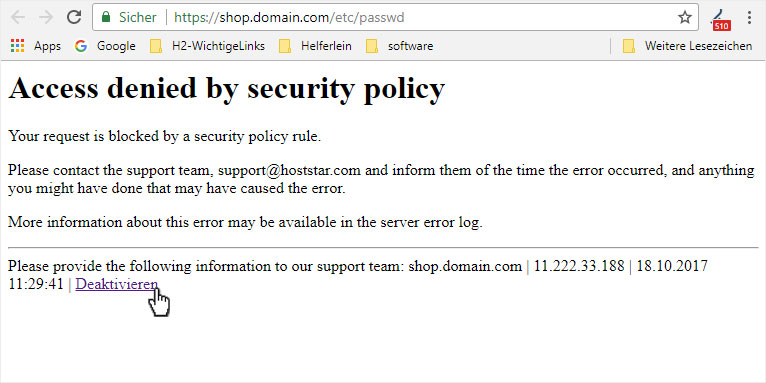 2. Hosting Panel
You will be redirected to the hosting panel. Continue with the deactivation by clicking Continue.
A captcha query may appear to make sure that you are a human being. For example you have to select a certain part of the image to trigger the deactivation.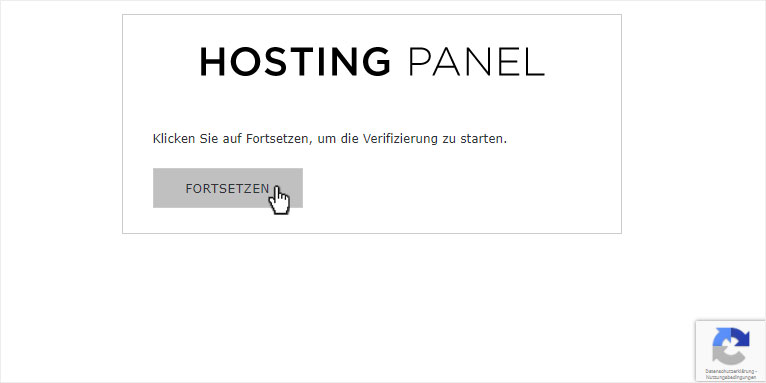 3. My Panel Login
You will then be redirected to the login area of the My Panel. Log in here with your My Panel credentials and then click on Login.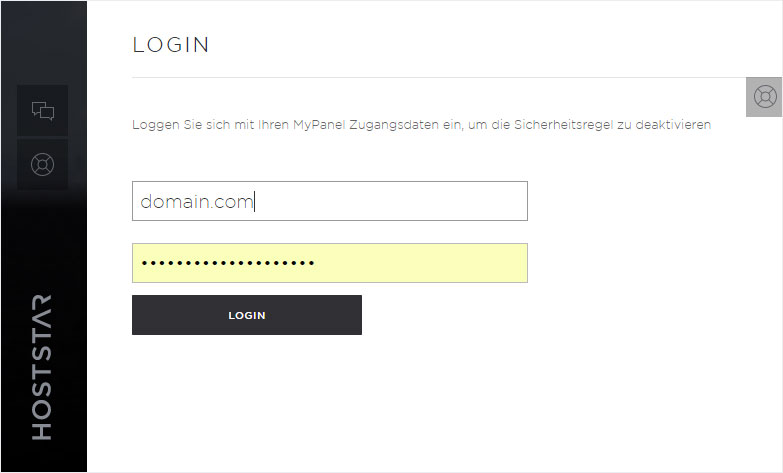 4. Hints
Now the ModSecurity success and warning messages are displayed.
After approx. 10 minutes, the new security settings should be active. You may have to go through this procedure several times, as there are additional security rules that you need to deactivate until your web page is displayed again without errors.
From here you access your MyPanel directly by clicking on MyPanel.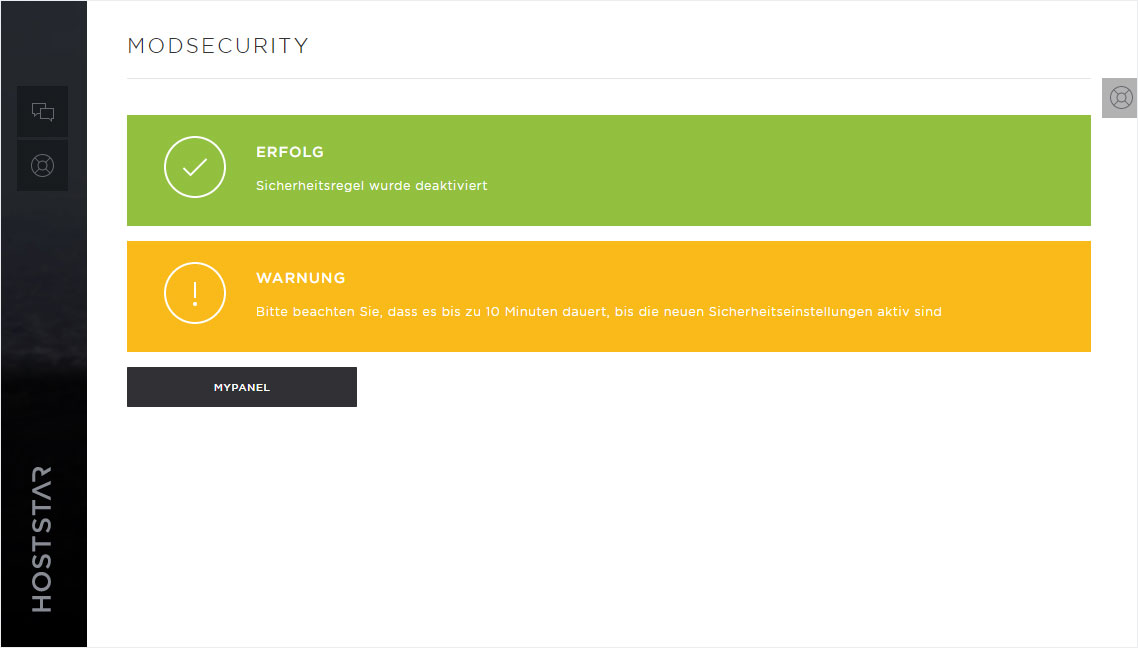 Malware infection
Install Designer