Advanced mode
You can define custom rules for the SpamAssassin spam filter. However, we recommend you only make changes if you are familiar with the technology; the syntax used for SpamAssassin rules is difficult to understand otherwise.
Please note that you can invalidate the entire spam filter by adding even a single faulty rule.
Detailed instructions on SpamAssassin syntax can be found in this PDF file.
You will find advanced mode in the spam filter settings of My Panels.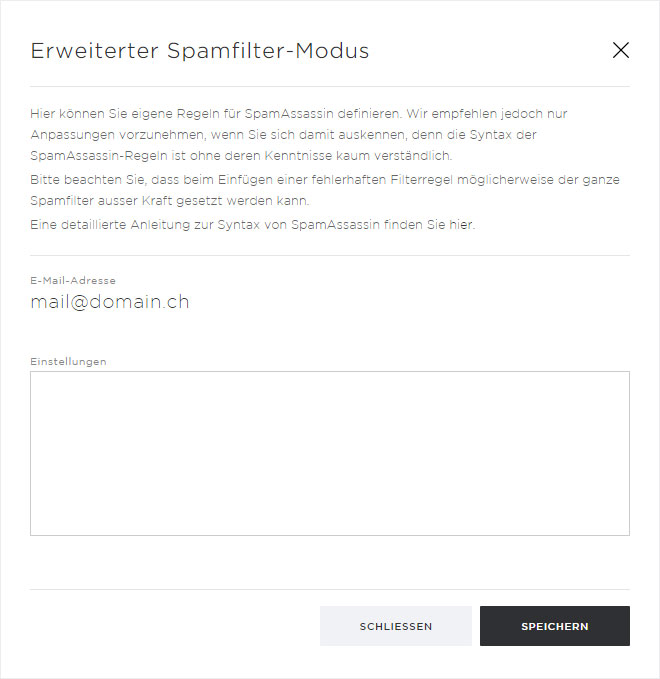 Blacklist (always block certain senders)
Restore settings