Request invoice again
You can download outstanding invoices in PDF format at any time in My Panel.
Follow these steps:
1. Log in
Log into My Panel (my.hoststar.at).
(Log into My Panel)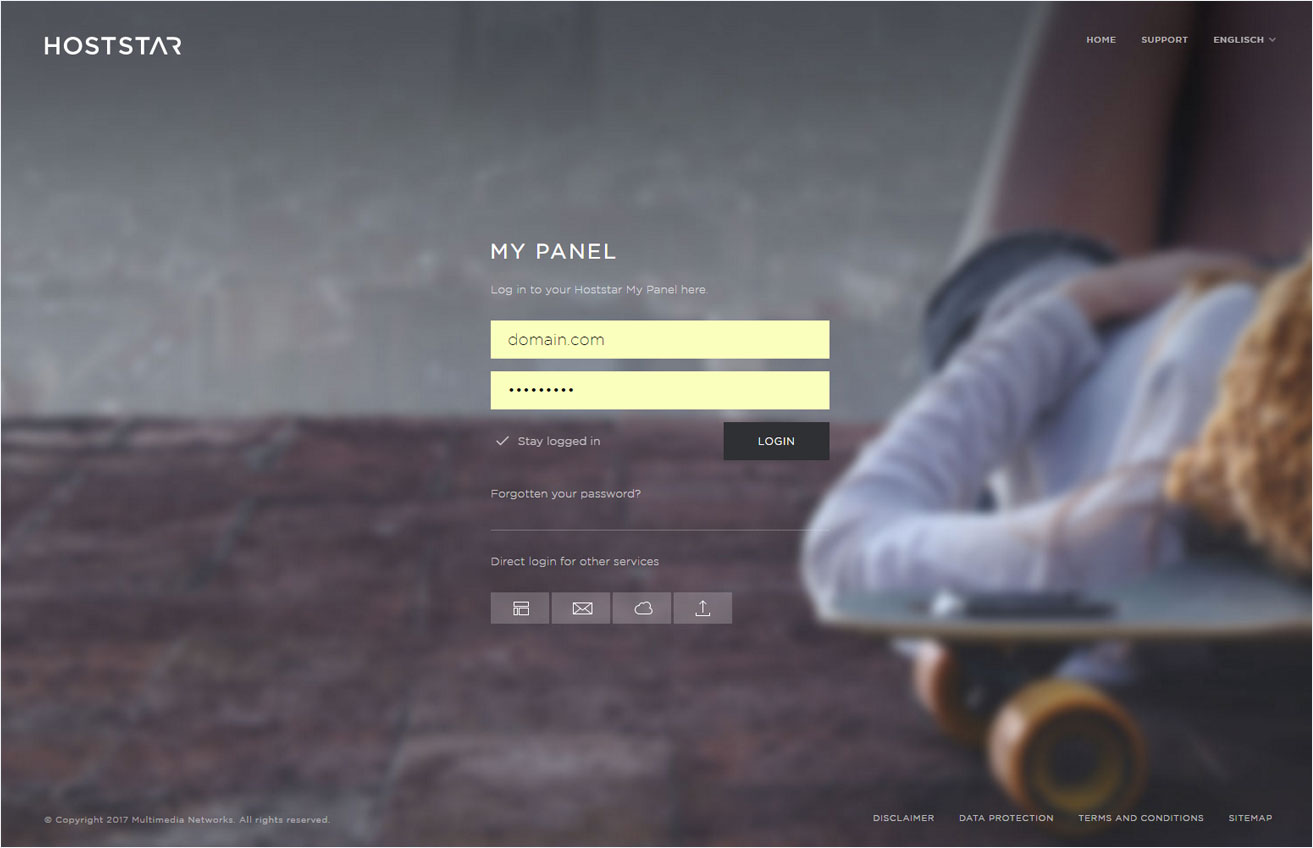 2. Selection
To view your outstanding invoices, go to Account → Finances.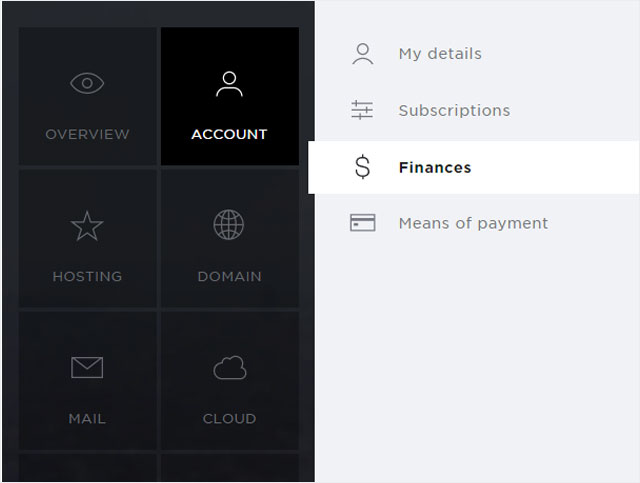 3. Display
Click the PDF icon to view your invoice in PDF format.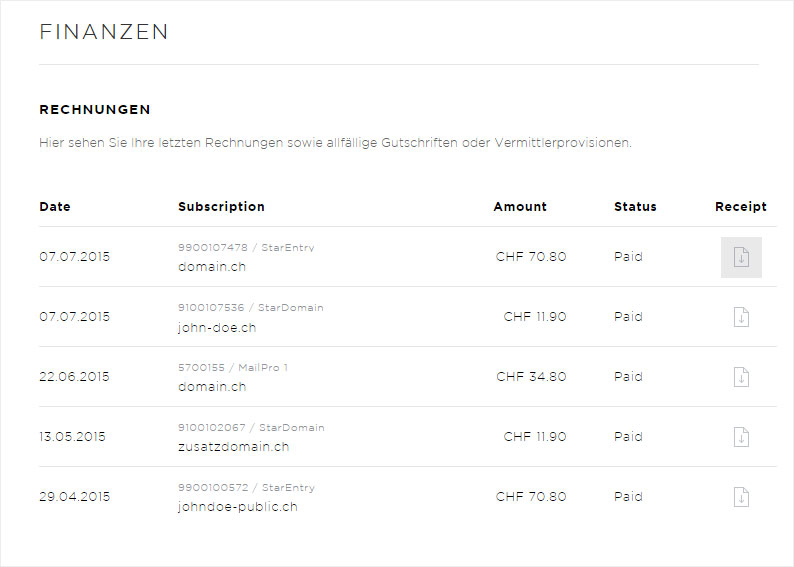 You have the Print or Save options for this file.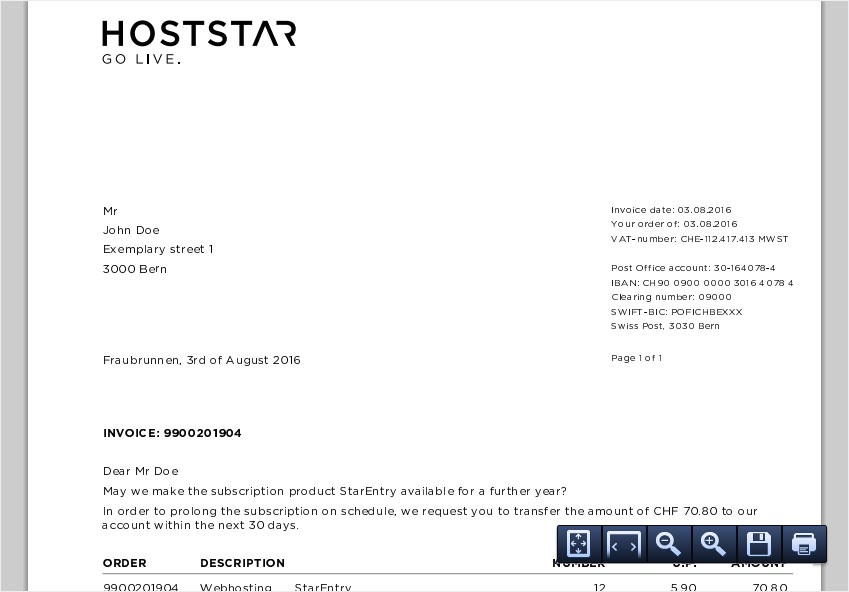 VAT-compliant invoice
Billing interval