Clone page
You have created a page in the Designer that you now want to use several times, each time with a different page title and some customized content. Then you can clone this page.
After logging into Designer, follow these steps:
1. Navigate
You begin on the home page of Designer's editor and are thus in the Site editor view. Click on Pages and Styles on the blue header bar.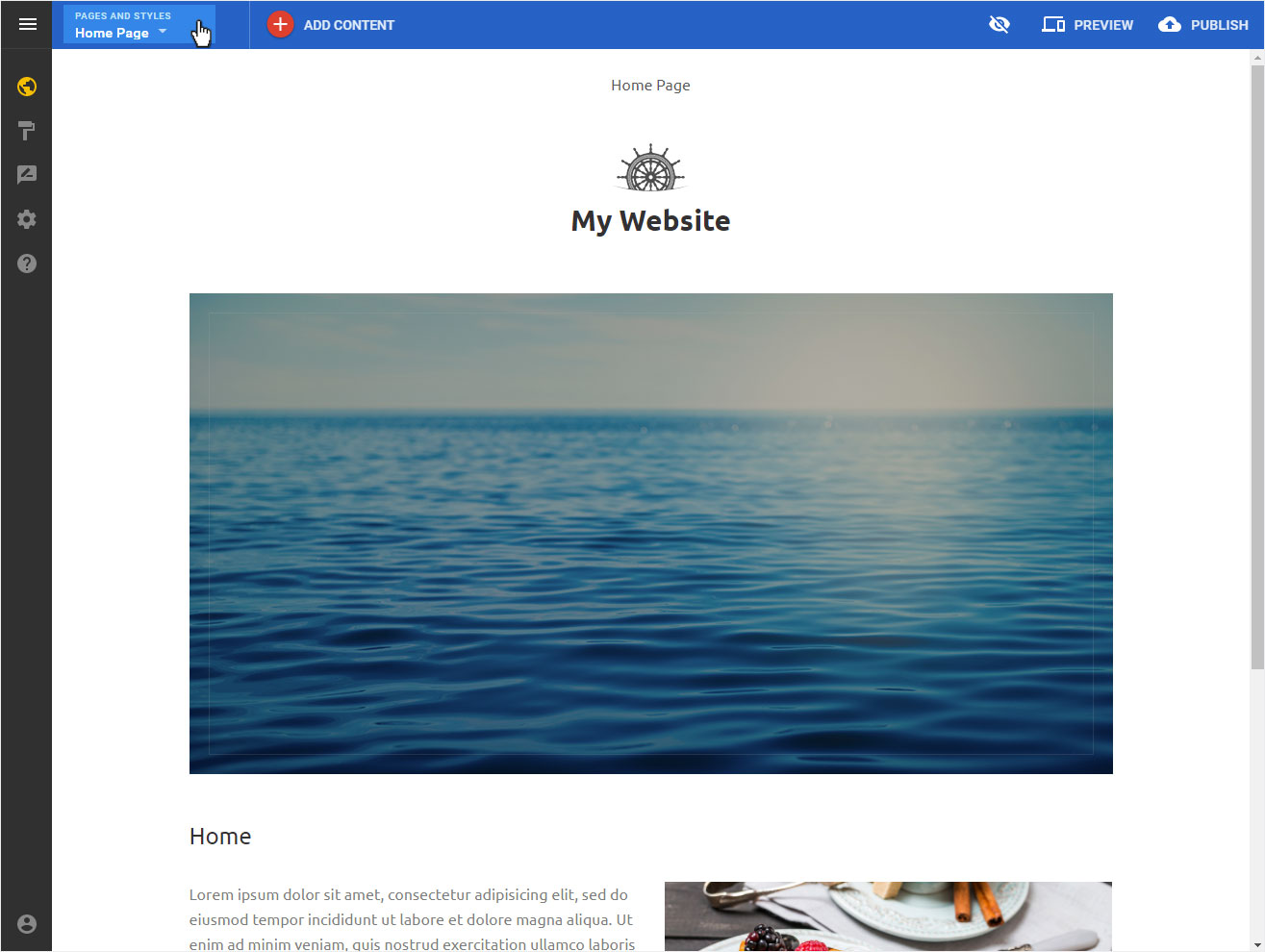 2. Menu selection
On the corresponding page, click on the 3 point icon and select Clone page from the drop-down menu that appears.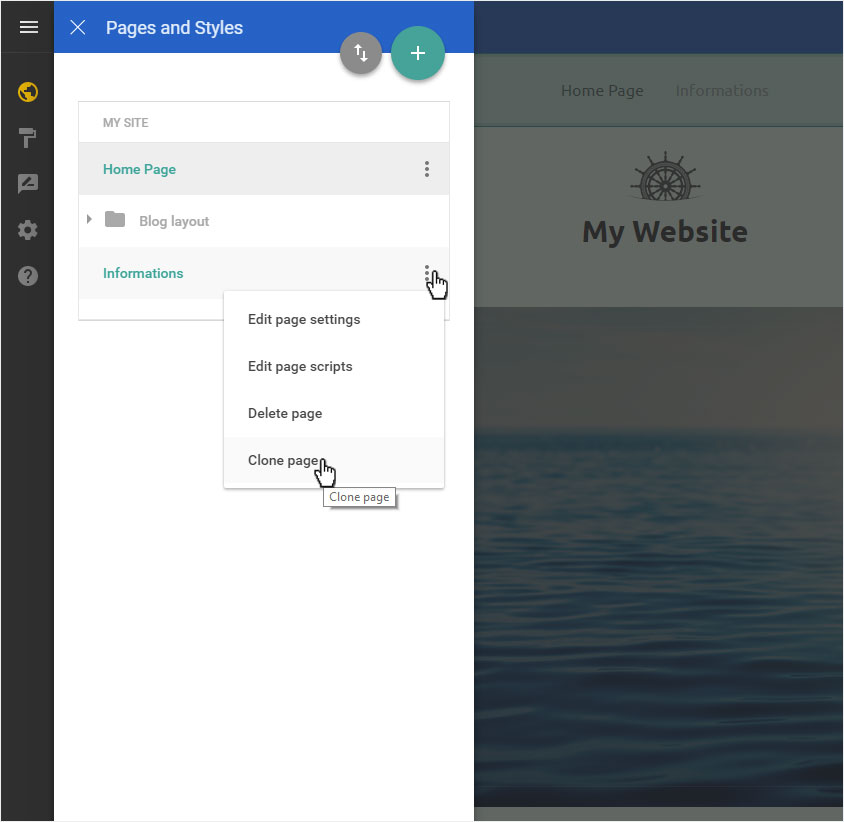 3. New page name
In the popup that now opens, enter the new page title for the duplicated page (here e. g. wish list) and then press the Clone page button.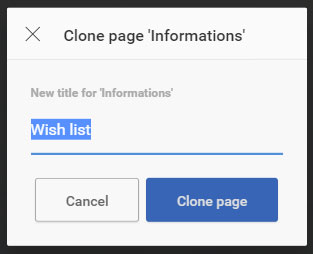 4. Clone page created
The page will be added immediately and displayed under My site.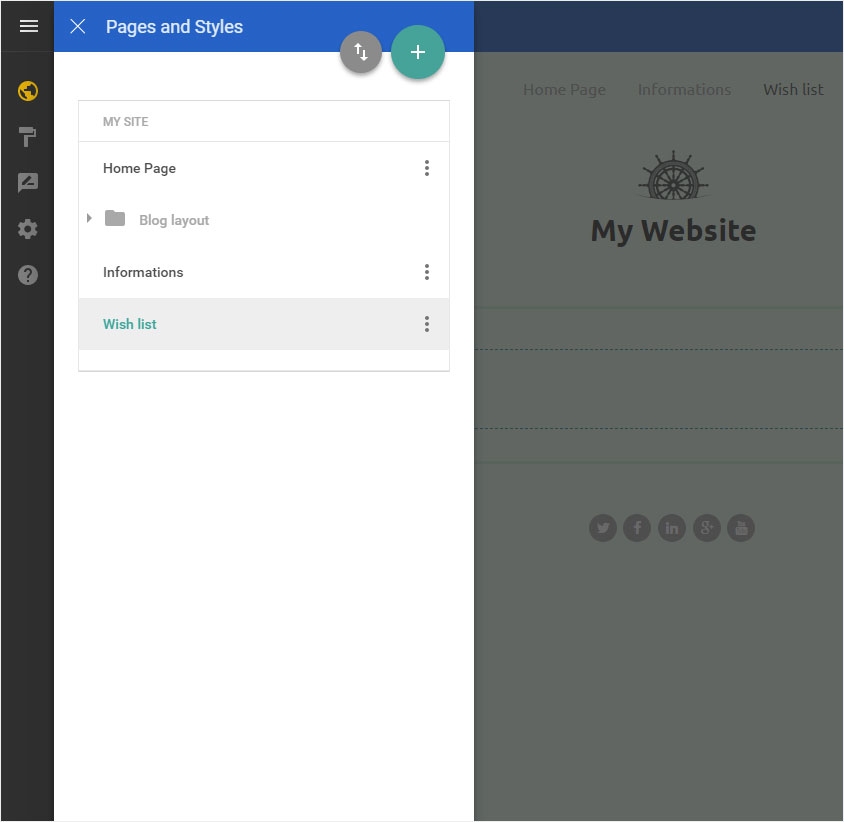 Add page
Menu items with sub-pages