Pages and folders – Clone page
If you have created a page with content elements and want to use this page for a new page with slightly modified content, you can duplicate (clone) this page and then edit it.
After you have logged in to the Designer you will find yourself in the Designer Editor on the start page and thus in the Site editor area. Proceed as follows:
1. Navigate
On the start page of the Designer Editor there is a button at the top of the blue bar, in the middle, here Home Page with a dropdown icon.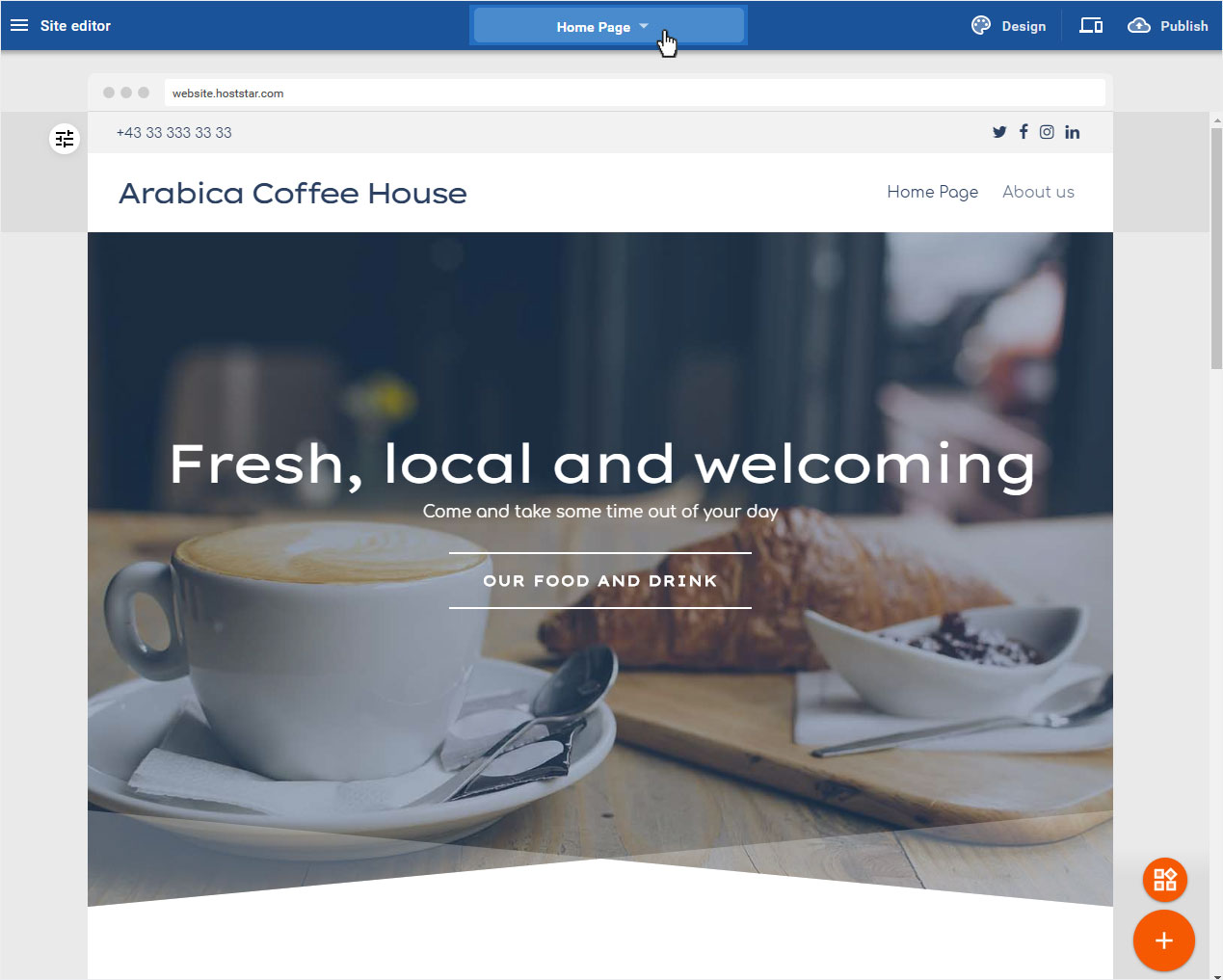 2. Clone
By clicking on the button the Pages and folders popup window opens automatically. To duplicate a page, click on the 3-point icon at the desired page (here Insight). And in the drop-down menu that now appears, click on Clone page.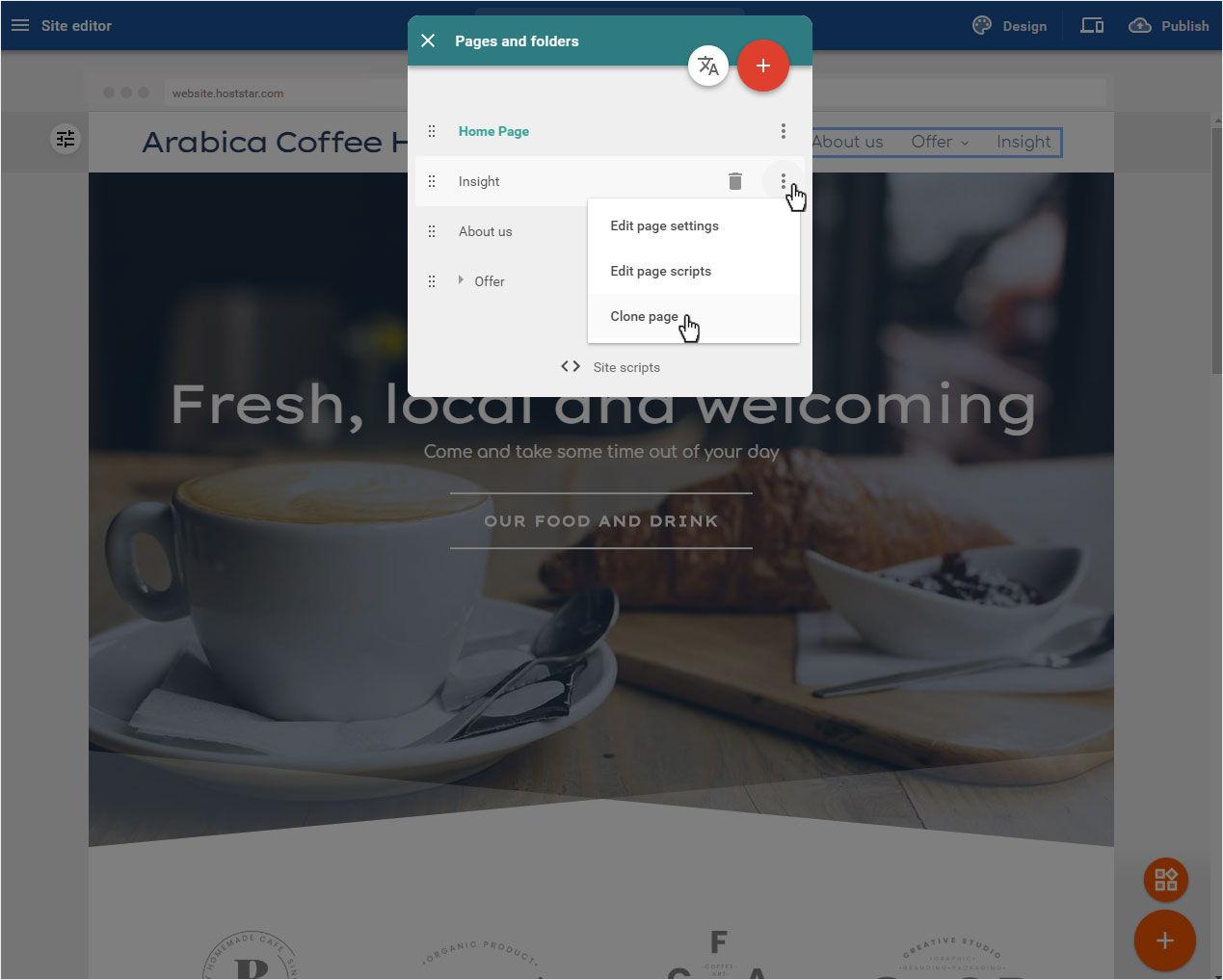 3. Page title
You will now be asked to enter a new heading i.e. a new page title (here: coffee bar). Then click on Clone page.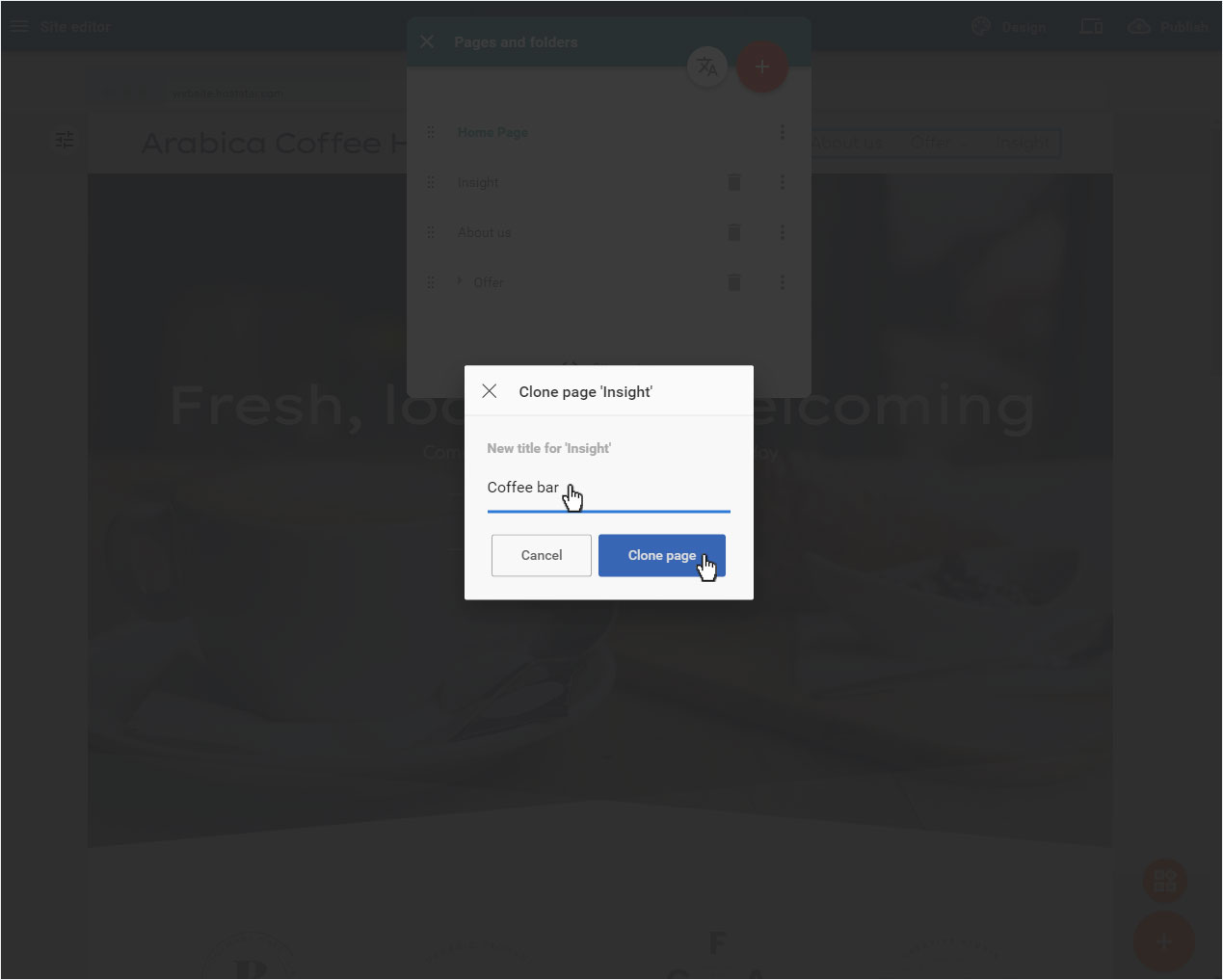 4. Cloned page created
The cloned page is created immediately and displayed to you immediately. This page now has the desired areas. You can now edit the areas. You can also move the page in the menu.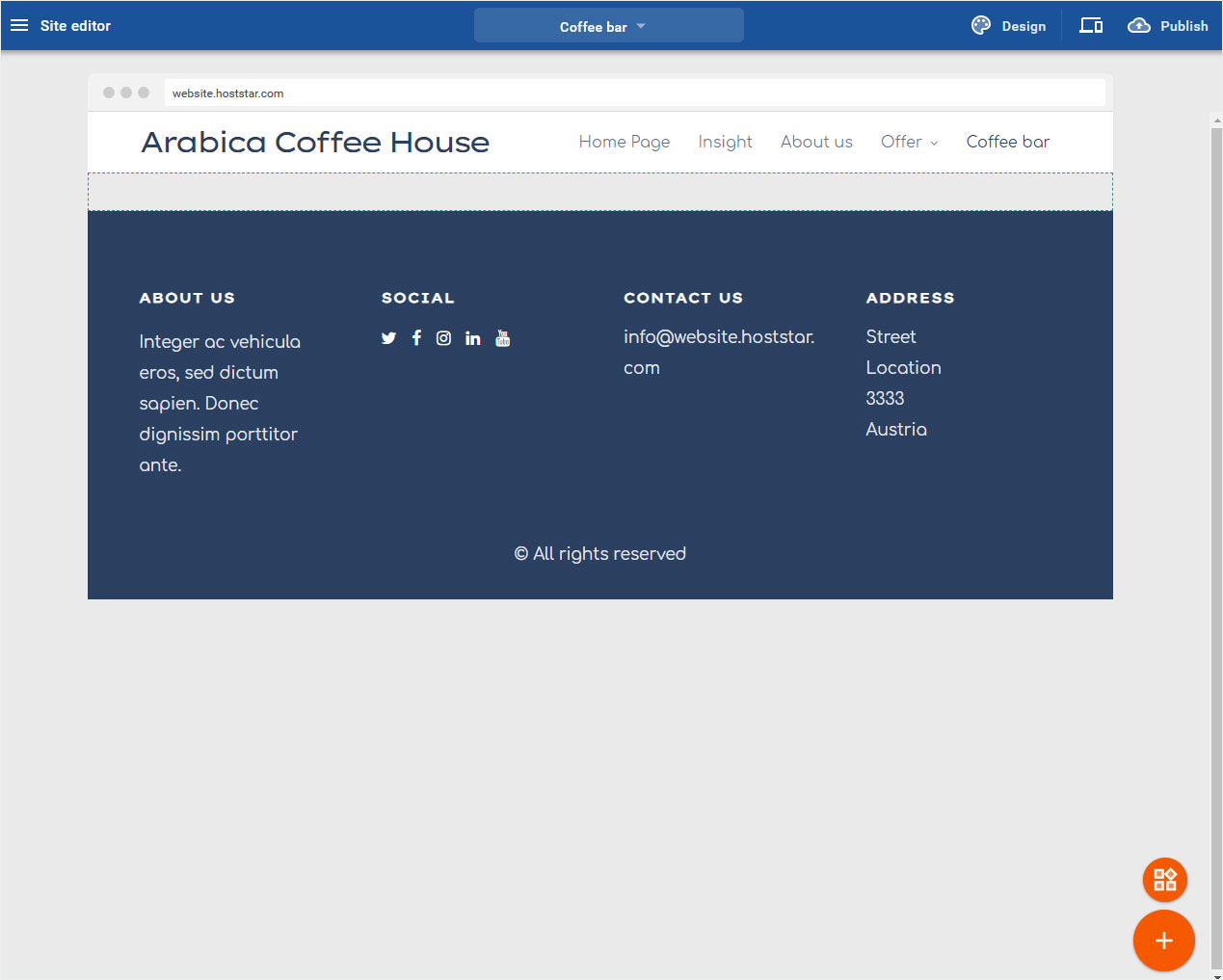 Pages and folders – Create menu items with subpages
Pages and folders – Page settings