Manage Domain
1. Log in
Log into My Panel (my.hoststar.at).
(Log into My Panel)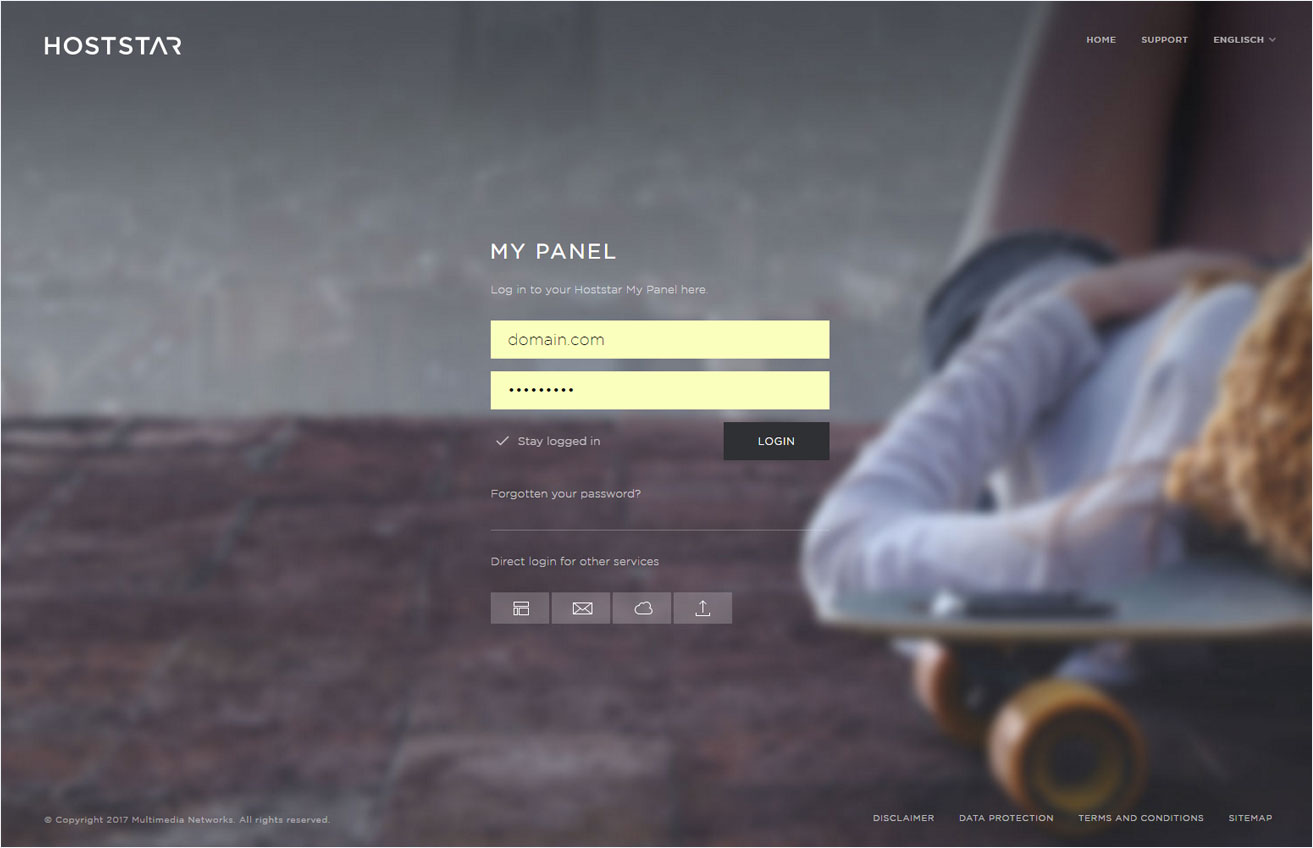 2. Navigate
Click the Domain menu item and then Settings.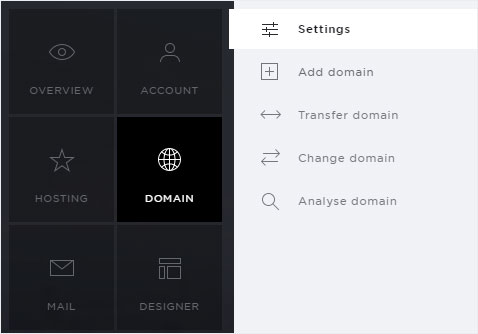 3. Overview
You now see a list of your domains. These includes both, domains which you have registered with Hoststar and those which you registered with an external registrar.
Click the arrow icon next to the desired domain.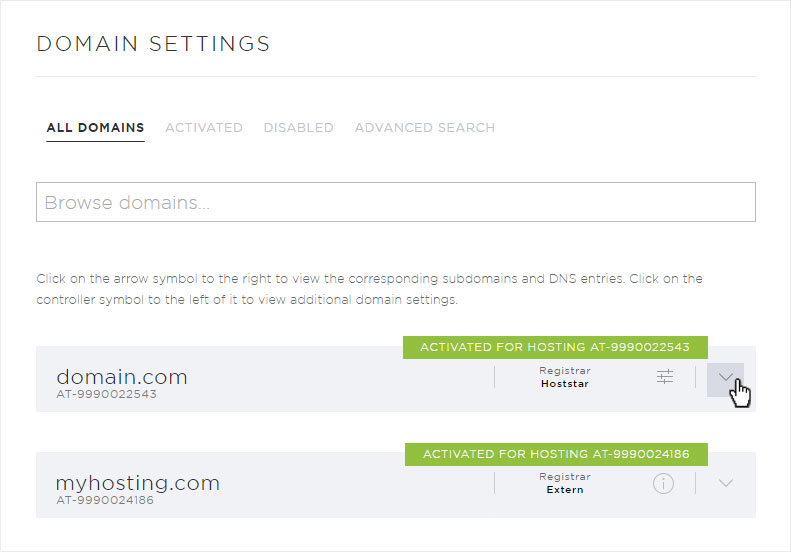 4. Details view
In the details view of the domain, you will now see some informations as well as several buttons. Depending on whether the domain was registered with Hoststar or an external registrar, you have more or fewer options.
The following links contain additional instructions and information:
5. Controller icon
Clicking the controller icon opens a context menu with additional administration options.
The following links contain additional instructions and information: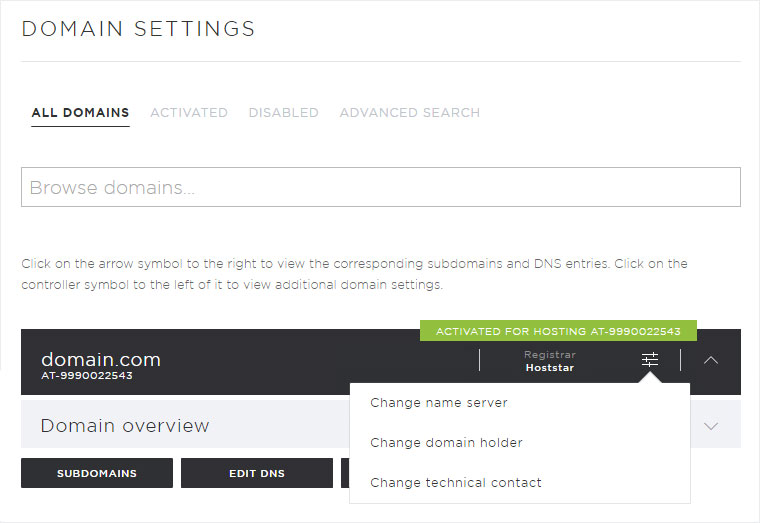 Configure Domain
Remove domain