Order vServer
To easily order a new vServer, visit our website and click on Server. Click Order now in the price box for the desired subscription. Then follow these steps:
1. Order vServer from the website
In the first step you will be asked to enter a valid domain.
This domain is used for registration and identification purposes.
Under host name you can either enter the domain or a subdomain (e.g. vserver.domain.com) again.
Select the operating system you want to install on the vServer. You will have the option to select a different operating system again later.
Then click Next.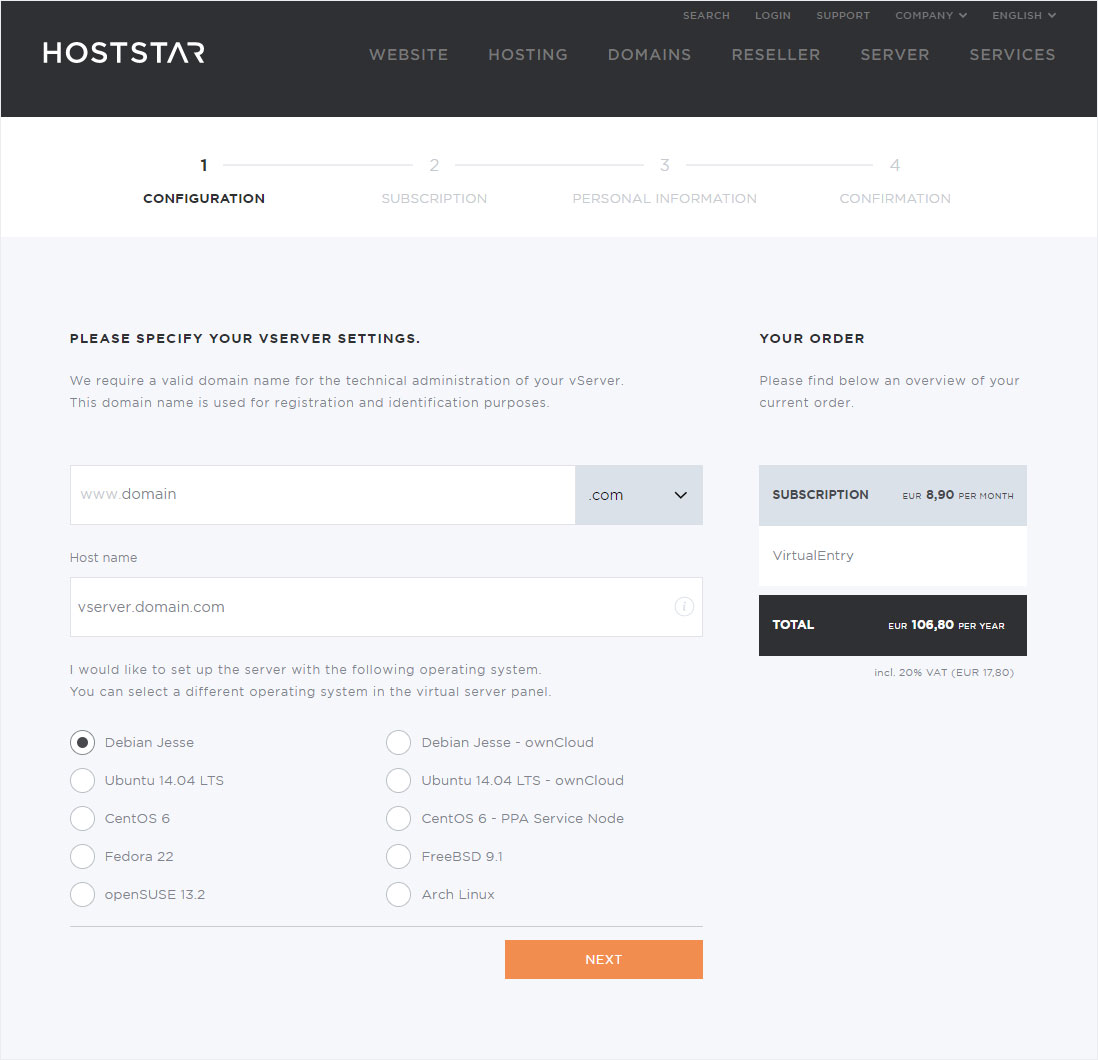 Select your subscription
Select the desired vServer package: VirtualEntry, VirtualBiz or VirtualPlus.
Then click Next.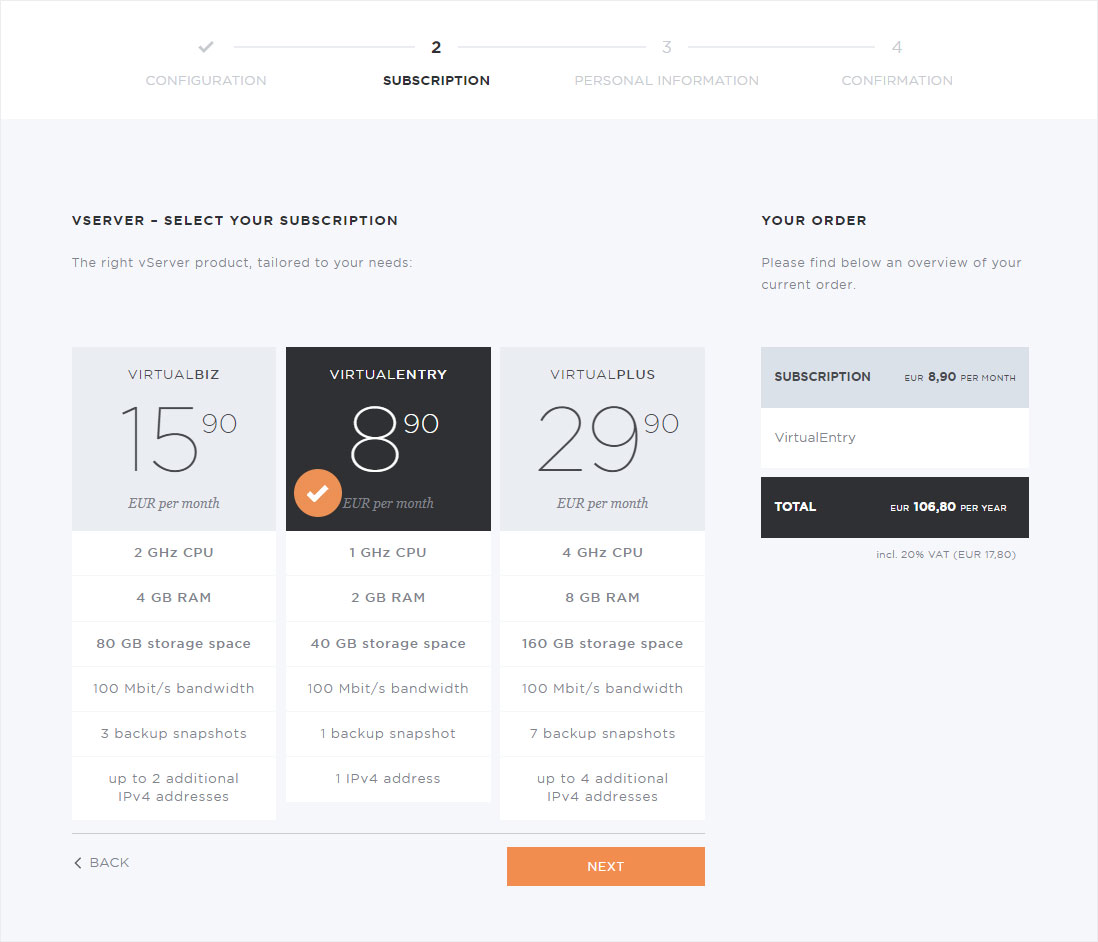 Enter customer data
Now select whether you are already a Hoststar customer.
If you are a new customer, enter your personal details.
Read the information about Hoststar's data protection policy.
Then click Next.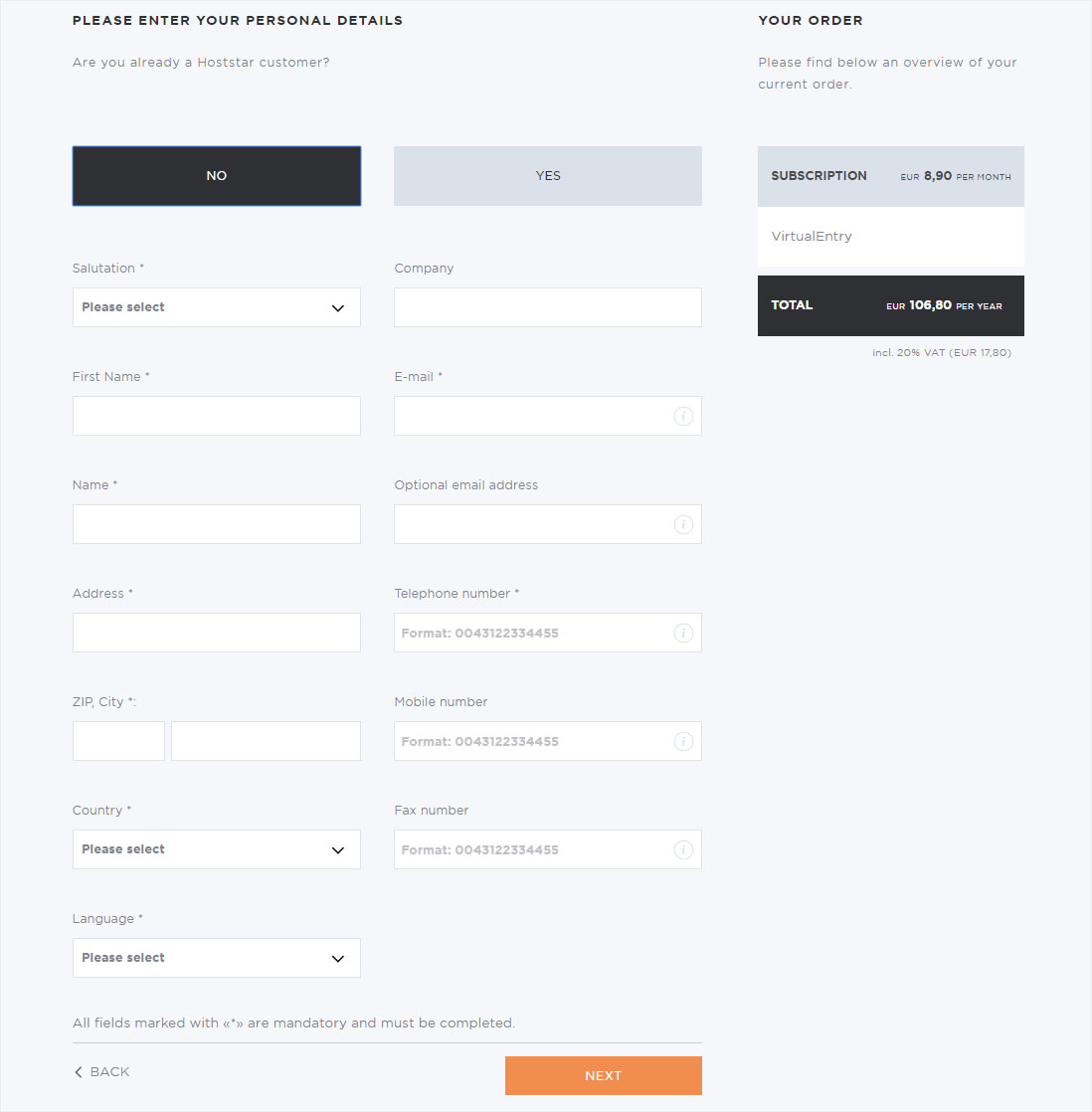 Existing Hoststar customers
If you are already a Hoststar customer, enter the main order number for your Designer, Hosting, Reseller or Domain subscription along with the email address associated with the subscription. Your personal details will then be filled in automatically.
Then click Next.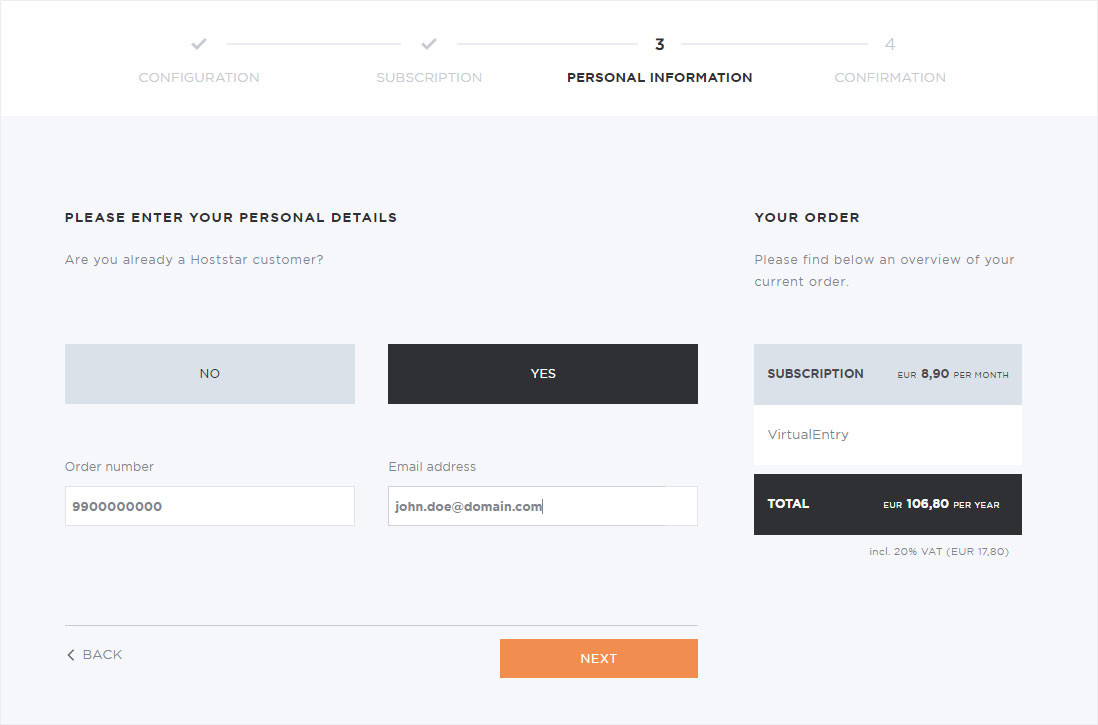 Overview of your order
You will now see a summary of your vServer order.
Once you have read, understood and agreed to Hoststar's General Terms and Conditions, you can click Submit order.
You can subscribe to the Hoststar newsletter if you like.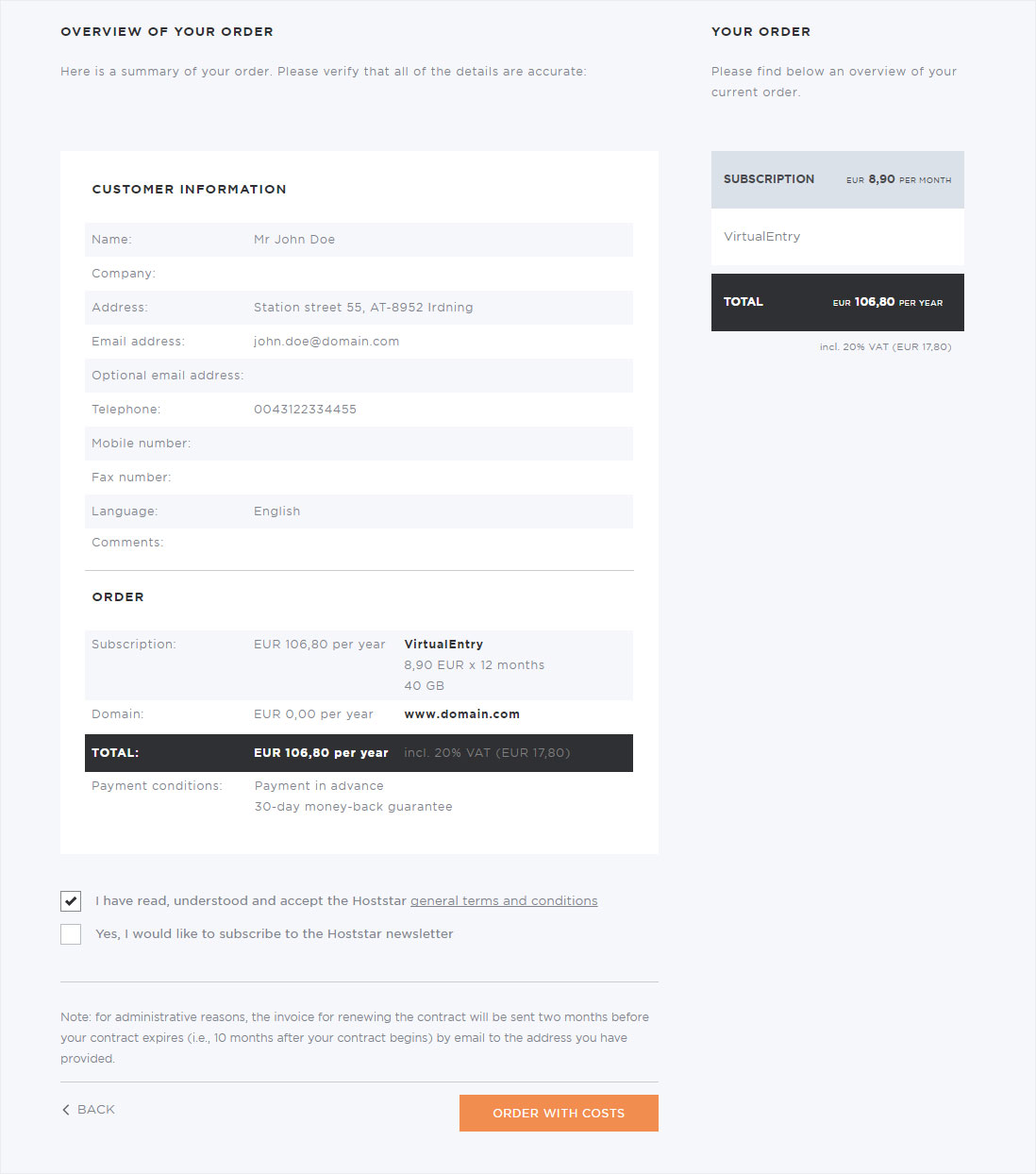 2. Receive login details and additional information
You will then receive an invoice for the vServer subscription by email.
After receiving payment, we will send you an email with the following information:
My Panel login details
vServer Panel login details
Login details for root access to the vServer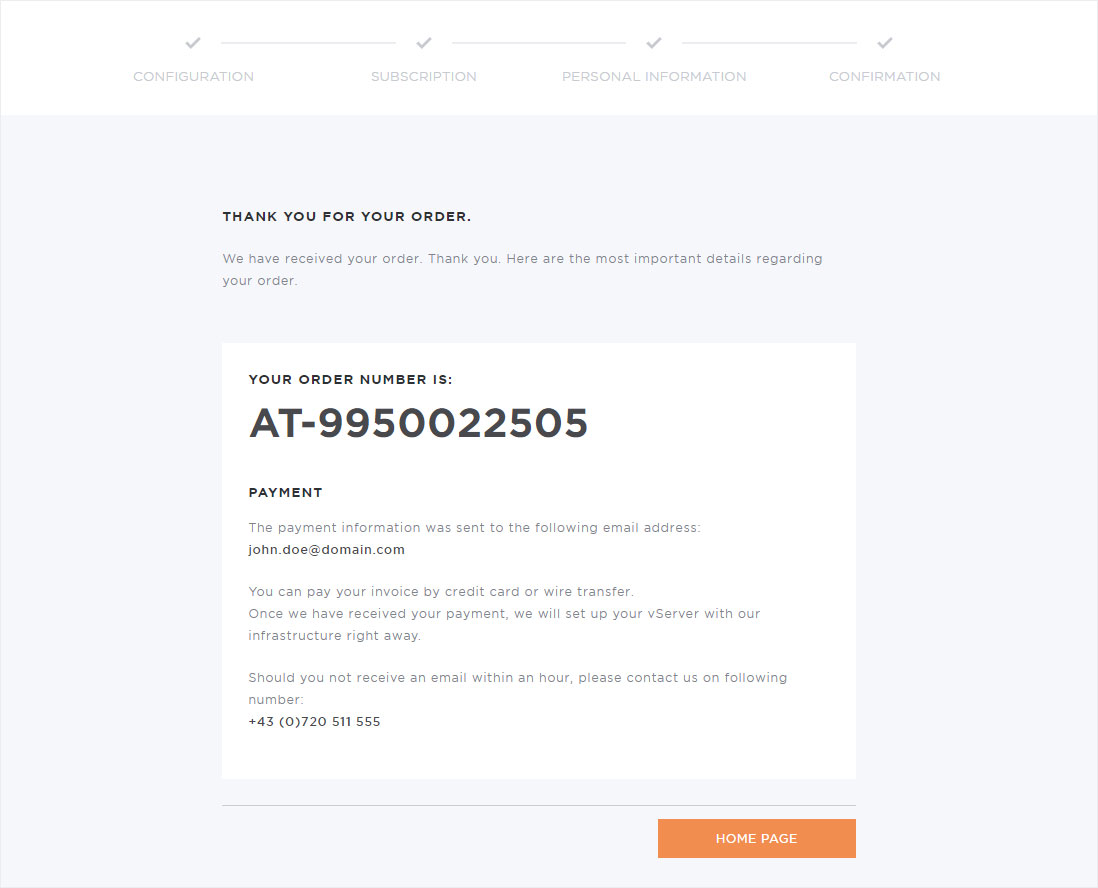 SSL CSR-Antrag
Getting started