Cancel contract
Please note that before cancelling a subscription, all additional services, such as domains, SSL and paid services (MailPro), must be cancelled separately. The links provide details on the procedure.
To cancel a Hoststar subscription after these steps have been completed, proceed as follows:
1. Log in
Log into My Panel (my.hoststar.at).
(Log into My Panel)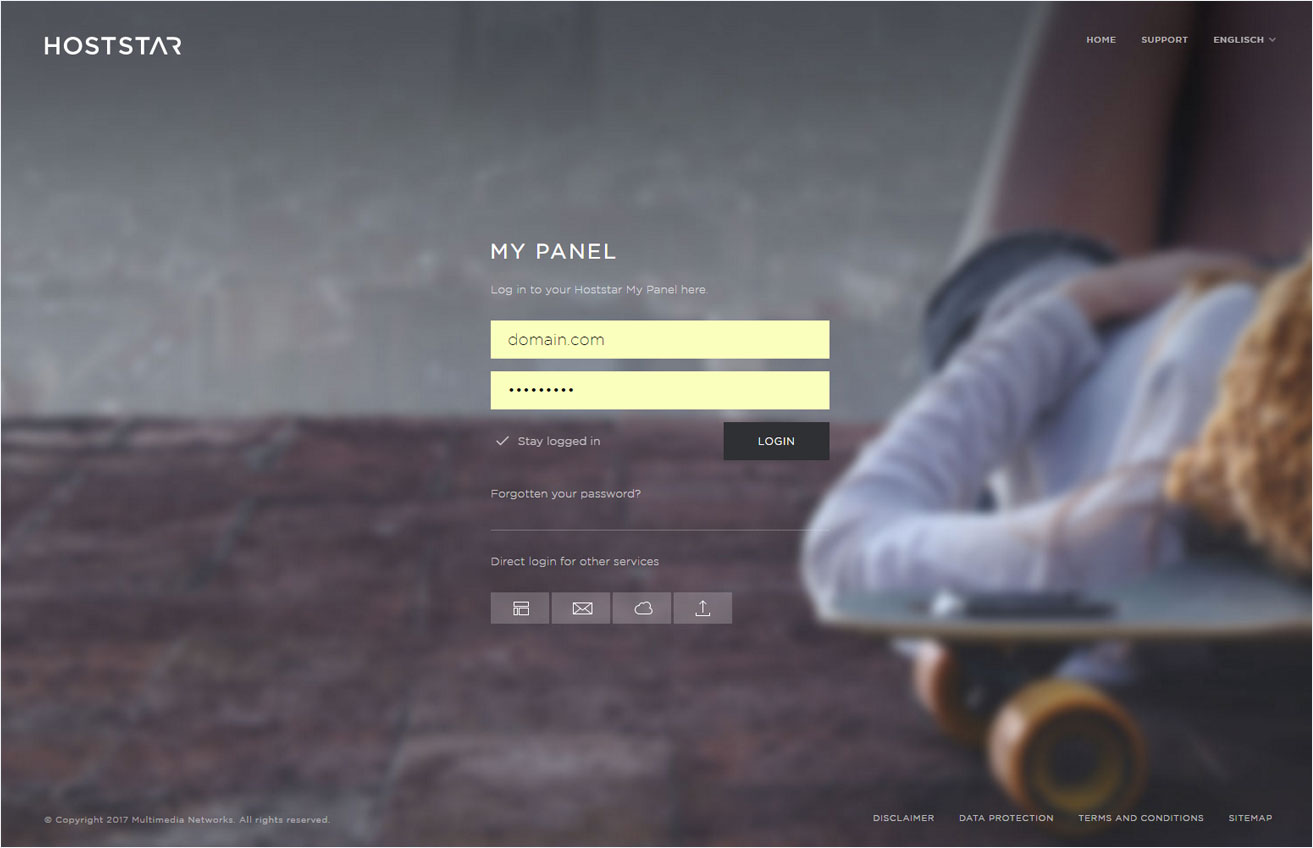 2. Selection
Go to Account → Subscriptions to see a list of all of your subscriptions.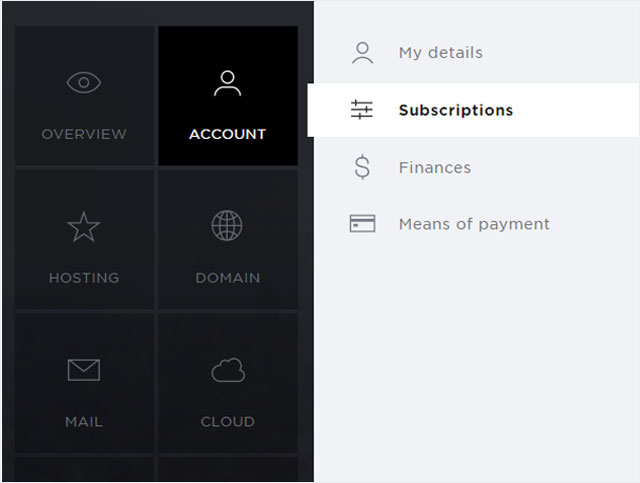 3. Selection
Click the drop-down arrow next to the desired subscription.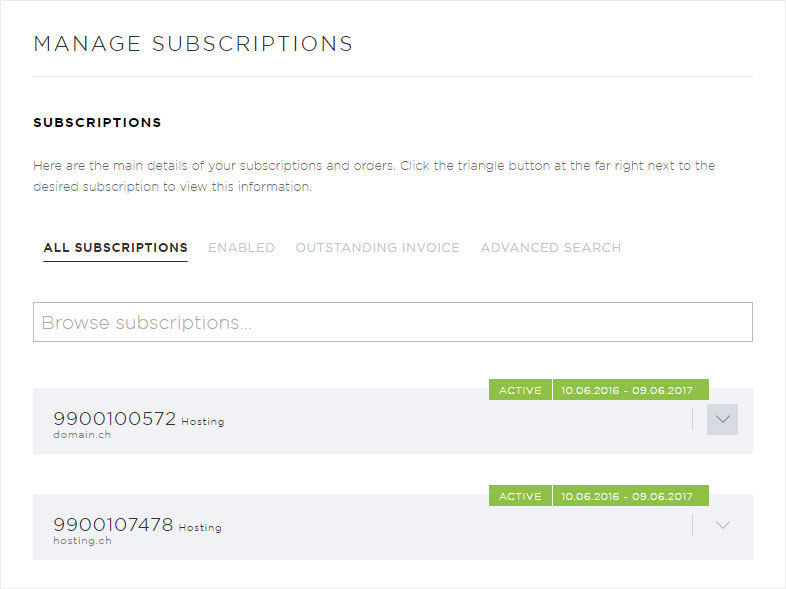 4. Display
You now see the details of the desired subscription.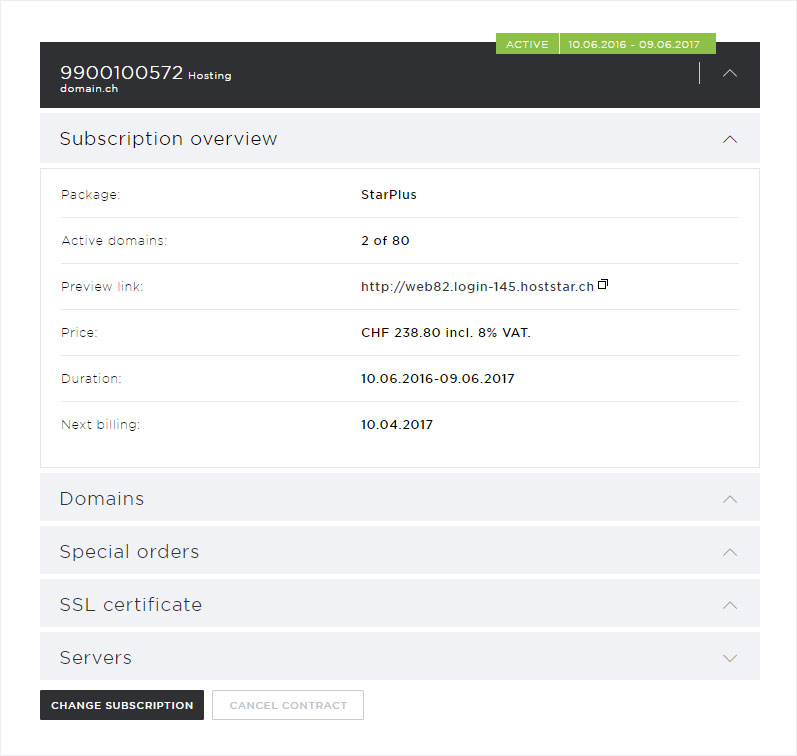 5. Buttons
If no paid additional services are active, the Cancel contract button will be available. To cancel your subscription, click this button.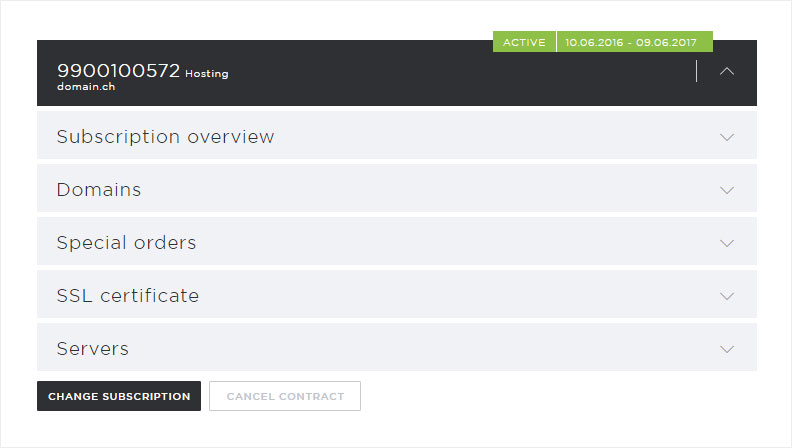 6. Confirm
Confirm your cancellation request by clicking the Cancel contract button in the pop-up window that appears. You will then be guided through the cancellation process.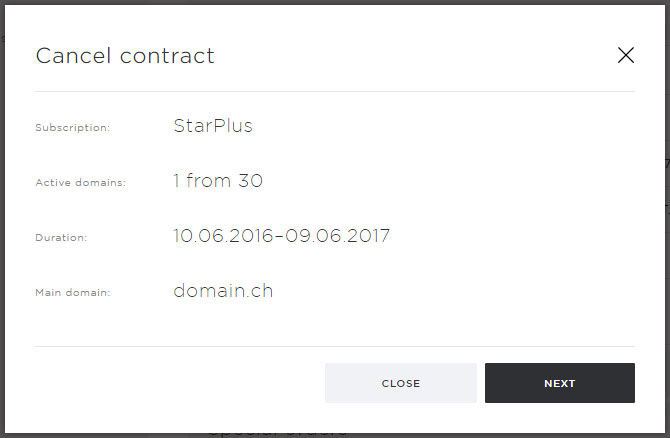 7. Termination date
The cancellation process is started. Choose when you would like to cancel your main domain. You can choose between these options:
At the end of your contract, exact date
Immediately (domain will no longer be available within a few hours)
Then click the Next button.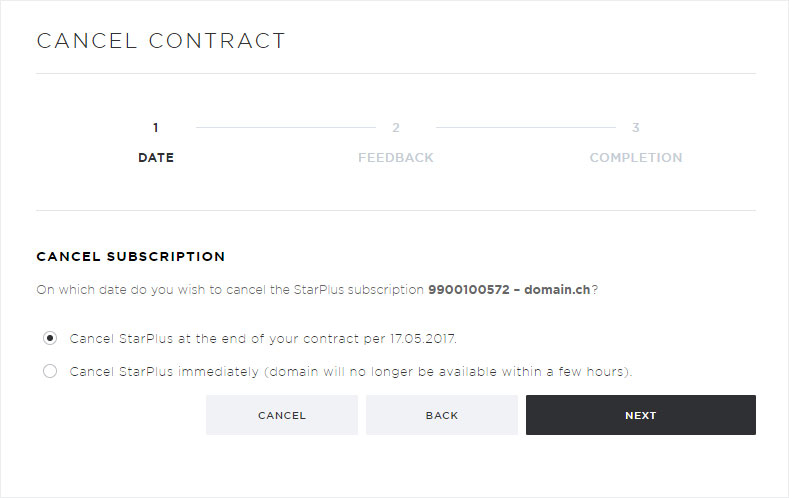 8. Feedback
Complete the voluntary Customer satisfaction survey and then click Next or click directly on Skip.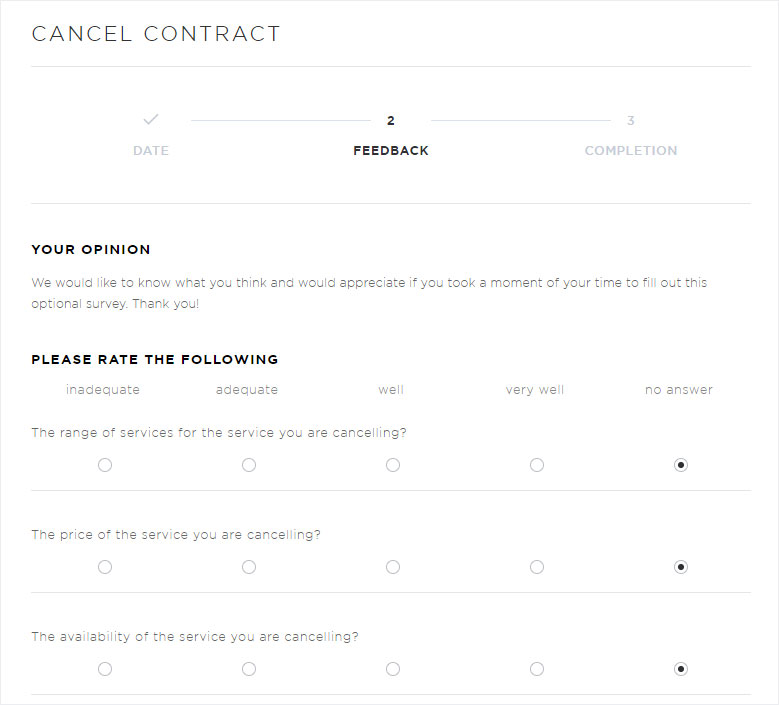 9. Warning
Please note the warning that your services and data will be deleted!
Clicking the Cancel contract button will confirm the cancellation of your subscription on the cancellation date you have requested.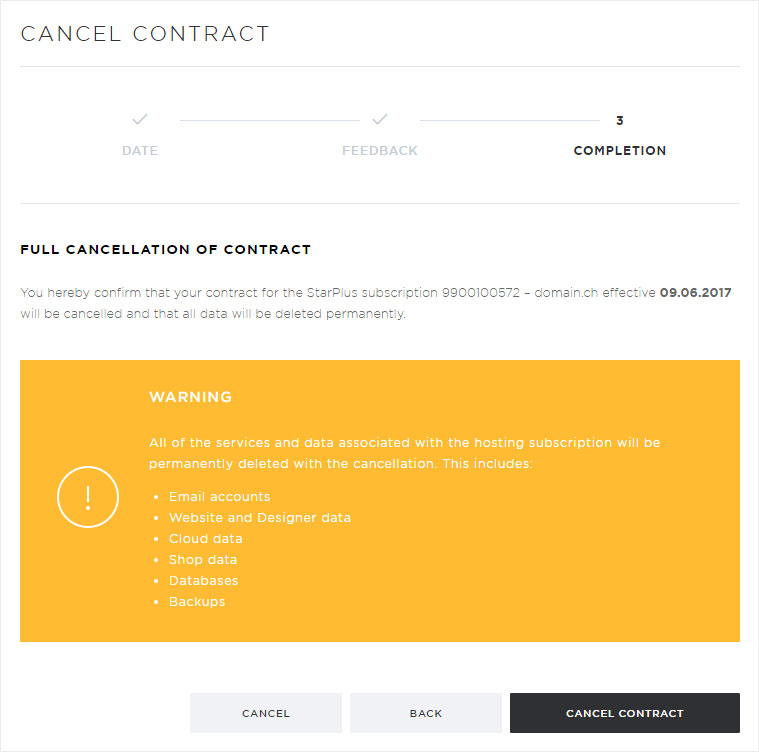 10. Request successful
A Success message appears, notifying you that we have received your request to delete your hosting account. The Deletion requested label will also appear next to the respective subscription.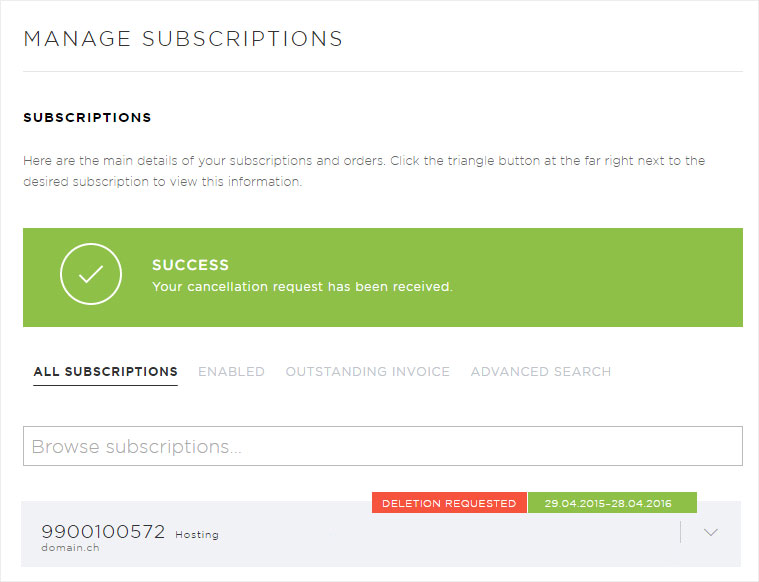 11. Miscellaneous
Additional information on how to proceed can be found in the confirmation email, which you will receive from us after you have submitted your request.
Subscription management
Cancellation of additional services