Manage customer master data
Please make sure you keep your customer master data up to date. Email addresses and phone numbers are essential so that we can contact you if there is a problem and need to communicate with you. Please also remember that Hoststar sends invoices by email. Update your user details with a single click in My Panel.
Follow these steps:
1. Log in
Log into My Panel (my.hoststar.at).
(Log into My Panel)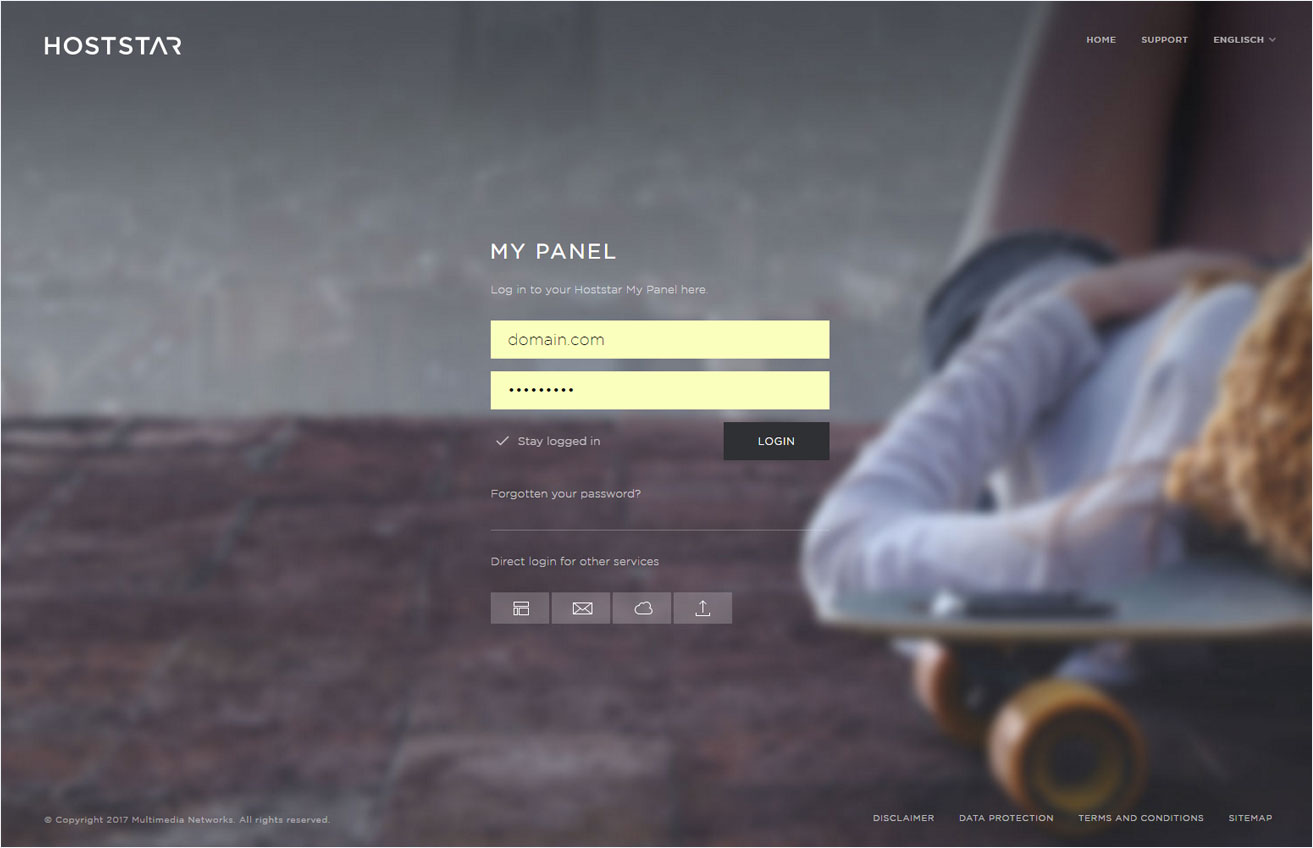 2. Selection
Go to Account → My details.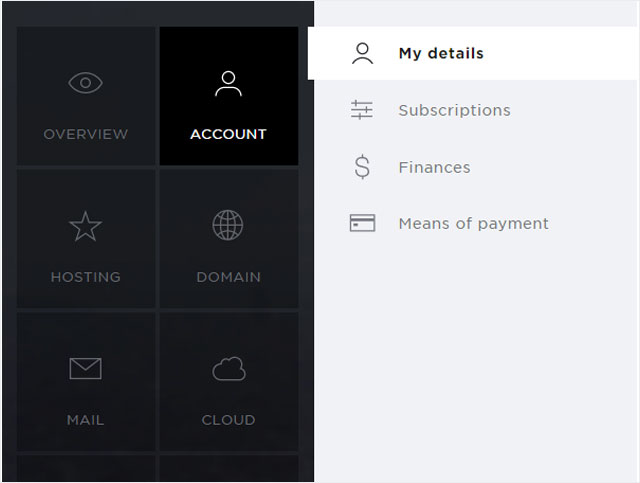 3. Make changes
Here you can make the desired changes to your address and phone numbers and save them by clicking the Save button.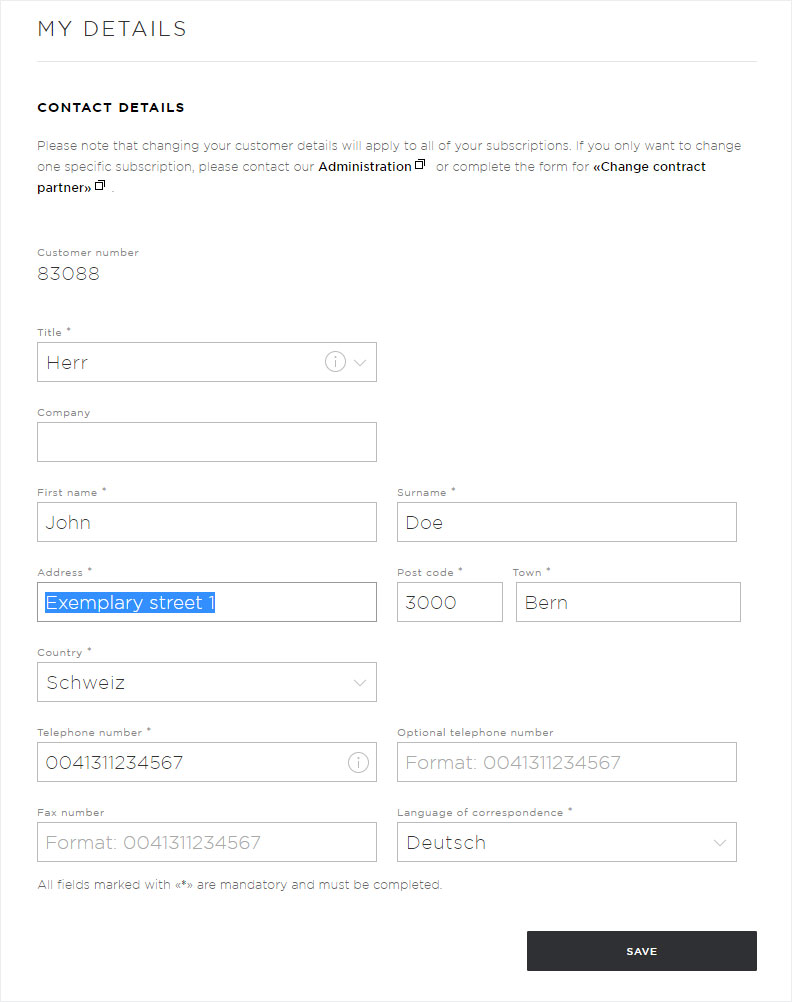 You can change your email address at any time in the Email addresses & SMS notification section. Always keep your email address up to date, as Hoststar sends invoices and other important information to this address. Under Optional email address, you can also enter a second email address to ensure you can always be reached if needed (i.e. problems with your default email address). Choose which email address you would like to use to receive our newsletter.
Enter your mobile phone number to receive SMS notifications. Check the Active box to use this service. Click Save to save all changes.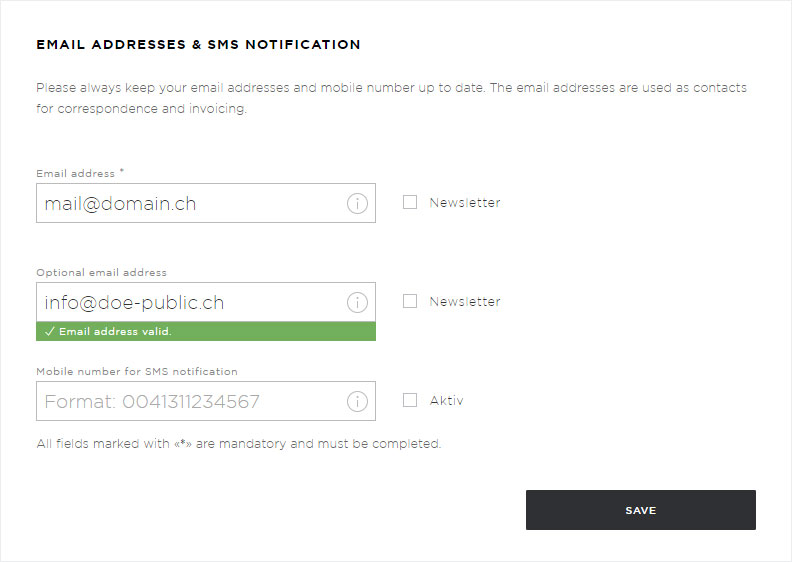 Address change
Change in contractual partner