Search engines
A solid position in the rankings of major search engines is important for websites that depend on a regular flow of new users. SEO from Hoststar provides a central and straightforward interface that includes all of the tools necessary for analysing and optimising your website on various search engines. This enables you to secure a top spot in the search results and benefit from increasing visitor figures.
Start search engine check
Is your domain in the index of common search engines? Use our SEO index check to find out if your website is already indexed.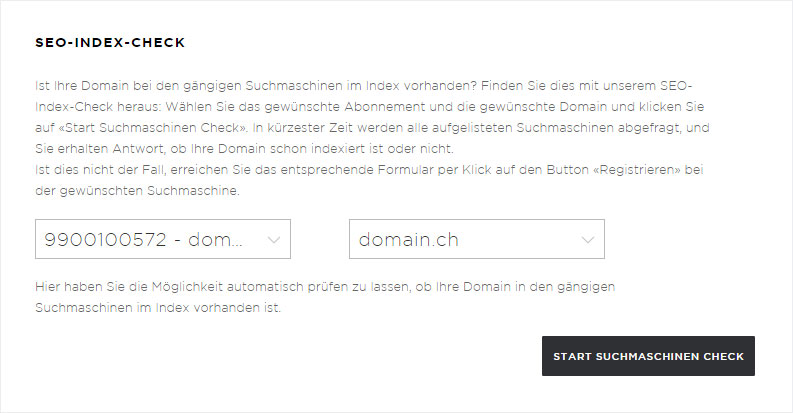 vServer administration
Pictures