Software
Under Hosting you'll find the following sub-pages: Overview, Settings, Databases, FTP, Backup, Statistics, Monitoring and Software.
Under Software, Hoststar provides a variety of the most popular and free web applications, which you can install with a single click – automatically and quickly.
1. Installable software
Countless programs are available to you and arranged by categories, whether you're interested in blogs, CMS, forums or other applications. Under Details you will find useful information such as screenshots and demo versions to help you decide. To install new software or remove previously installed software, consult these instructions: Install or remove software.
Further instructions are available under Software.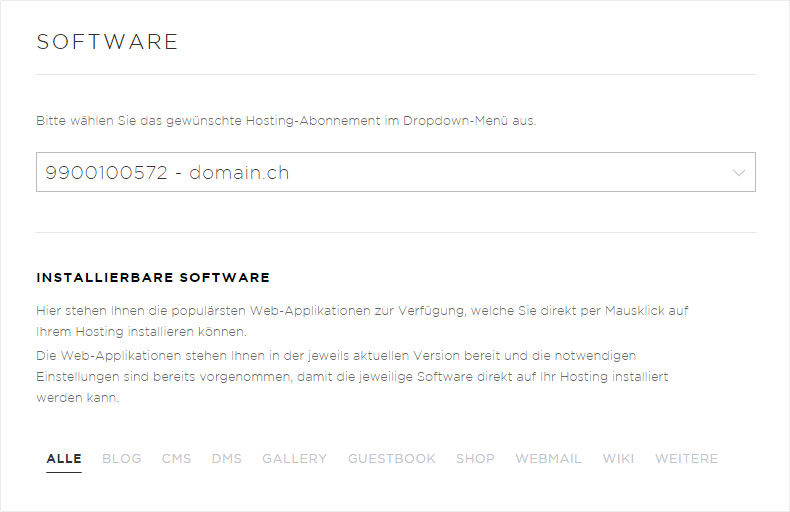 Monitoring
Sudomain auf Hauptdomain umstellen – Neue Servergeneration