Settings
Hosting comprises the following sub-pages: Overview, Settings, Databases, FTP, Backup, Statistics, Monitoring and Software.
My Panel from Hoststar makes managing your hosting account extremely easy. Under Settings you have access to all settings and modification options available to you, with just a few clicks.
1. Settings menu
On the overview page under Settings , a menu is displayed at the top. You can manage and edit the following points here:

Cron jobs
Cron jobs can comprise, for example, scripts to be executed automatically for backups or for sending a newsletter. To add individually configurable cron jobs to your hosting subscription, follow the instructions in Cron jobs.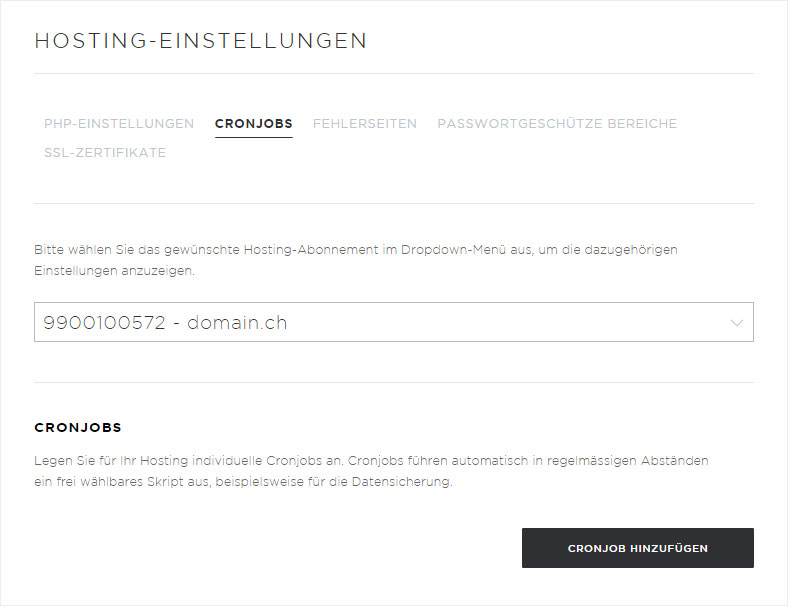 Error pages
Define individualised error pages for your hosting account. This could include pages for 404 or 403 errors to which your visitors are redirected if they make an incorrect entry. Follow the step-by-step instructions in Error pages.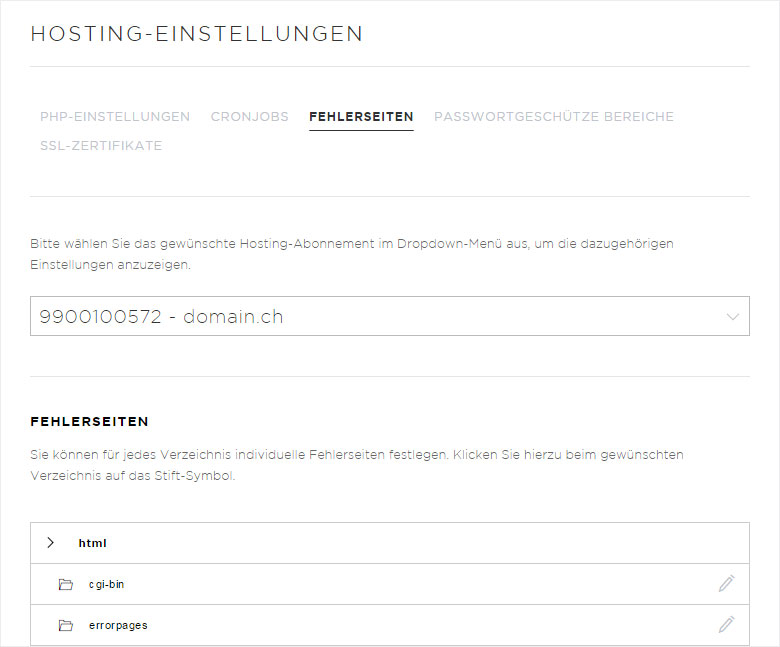 Password-protected areas
Protect individual areas (folders) of your hosting account with a password. You can, for example, make internal areas accessible only to selected groups of people (employees, customers, etc.). Instructions are available under Password-protected areas.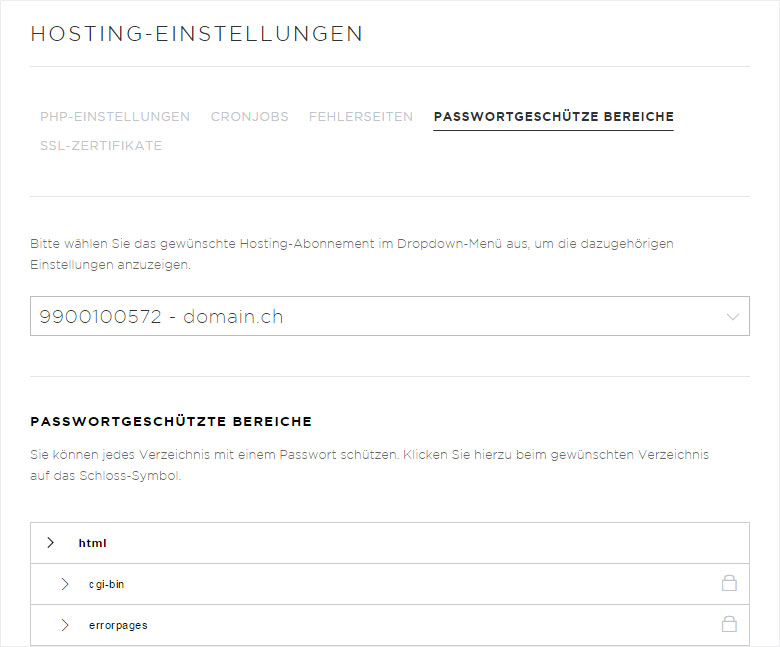 SSL certificates
Here you will see an overview of currently installed SSL certificates (if any). Clicking on a certificate will bring up additional information about it. Read here how you can configure a domain or subdomain for an SSL certificate. You also have the option of requesting, extending or cancelling SSL certificates.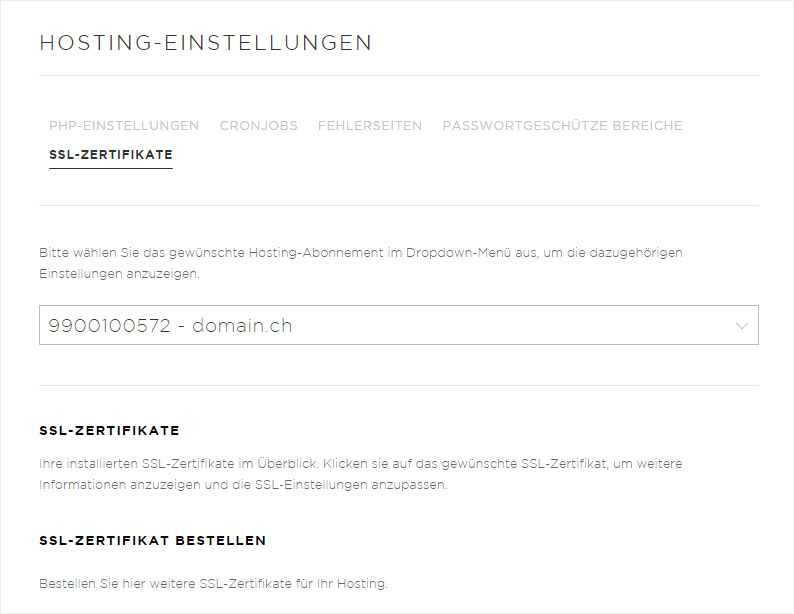 Hosting overview
Databases