Hosting overview
1. Contractual period/status
Both the contractual period and the status of the subscription are visible at a glance. As long as everything is displayed as GREEN and the status is marked active, all is well. If the status is YELLOW and marked as outstanding, this indicates that an invoice has been sent to you. As soon as the invoice has been paid and posted in our system, the status will again change to green and appear as active.
If the status is RED and marked as locked, you need to contact us as soon as possible.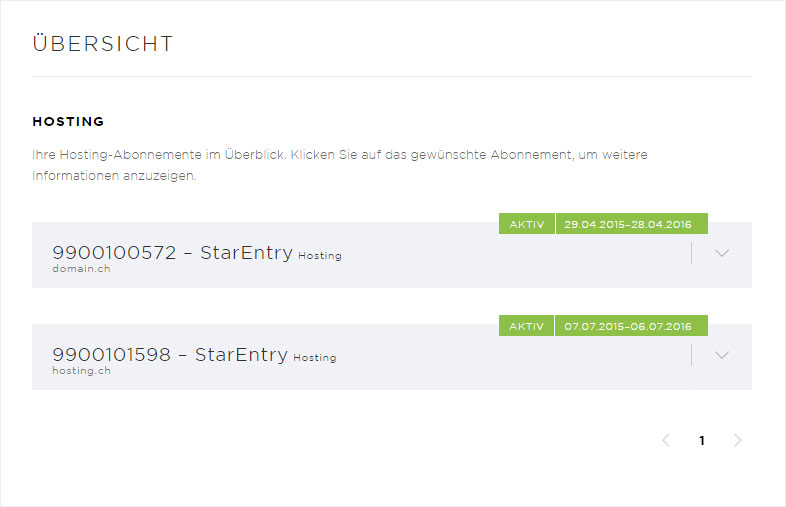 2. Hosting subscription overview
All hosting subscriptions are displayed here. The order number, the product (e.g. StarEntry), the product category (e.g. hosting) and the main domain are displayed directly in the overview page.
For additional, detailed information about subscriptions, lick the arrow icon.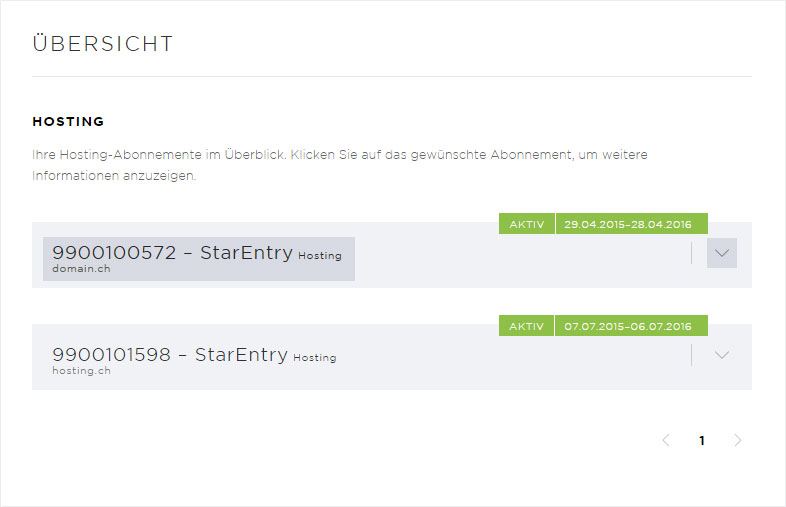 3. Detailed information
Six information areas are displayed for each subscription. You can select the following detailed information here:

Storage space:
The total storage space for this hosting subscription is displayed, as well used and available space. (Storage space usage)
Domains:
In addition to the main domain and the page preview link, all other domains are displayed here.
FTP:
Host name, HTML directory and the exact FTP path to the HTML directory are displayed here.
DNS:
The exact DNS information (name server) for your hosting account can be found here.
PHP:
The PHP version in use is displayed here.
SSL:
If you have an SSL certificate, the details will be displayed here along with the associated domain.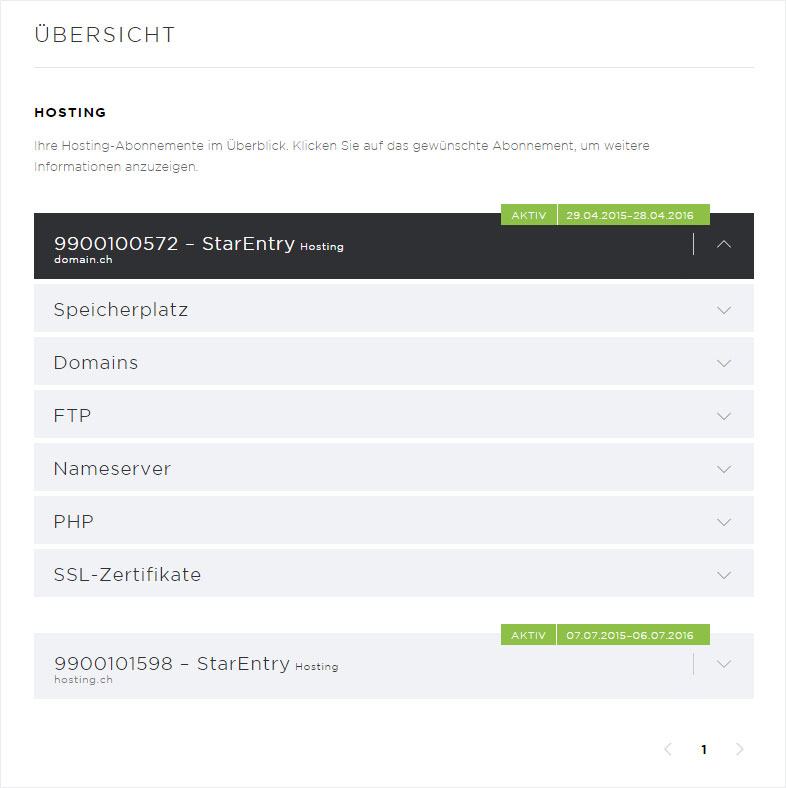 Finances
Settings