Format fonts
In Designer, you can customise all text styles (e.g. title, body text, button text).
After logging into Designer, follow these steps:
1. Navigate
You begin on the home page of Designer's editor and are thus in the Site editor view. Click on Pages and Styles on the blue header bar.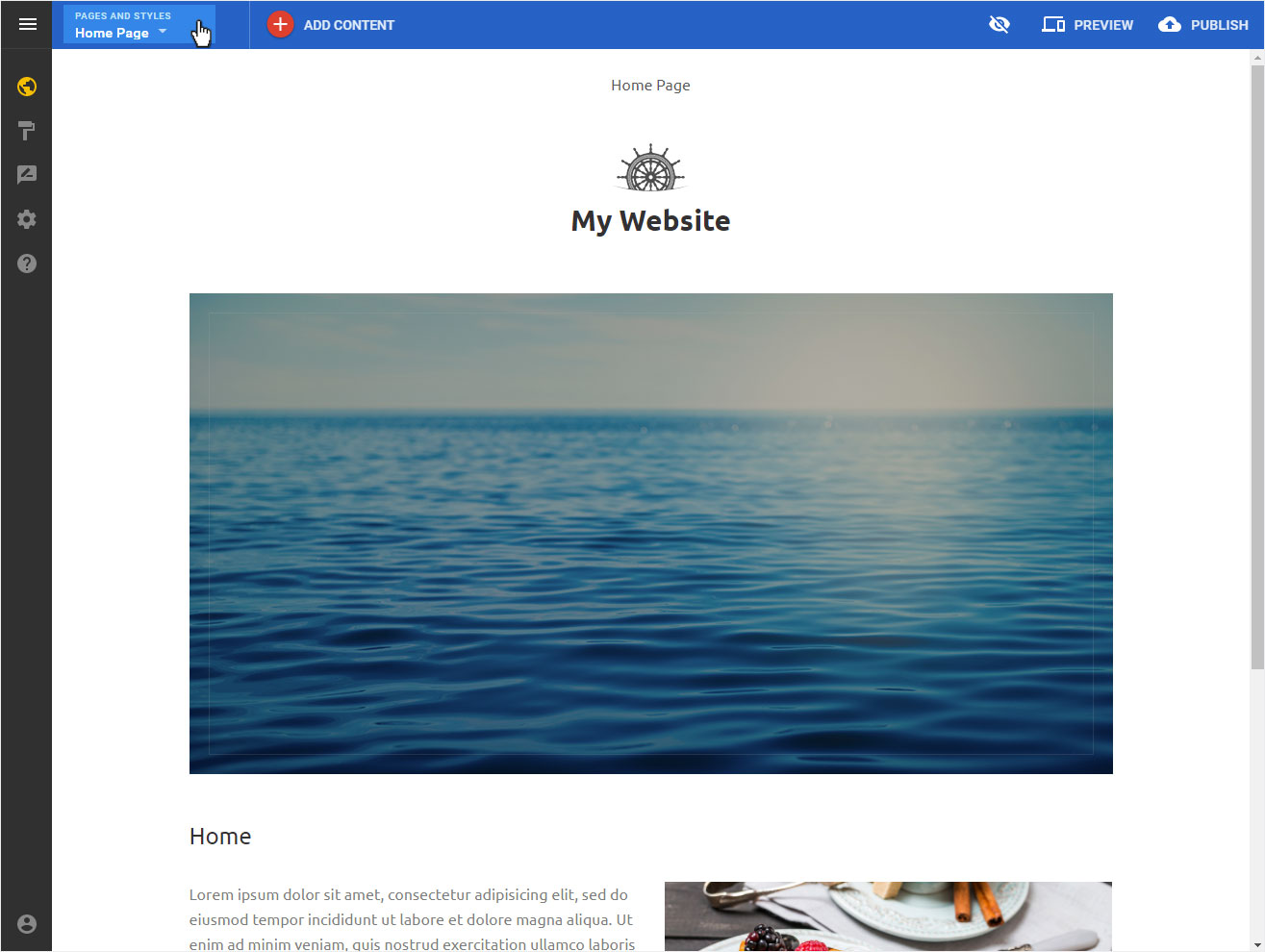 The following view opens with these options:
Reordering pages and folders
Site styles
Site scripts
Click on Site styles in the undermost area.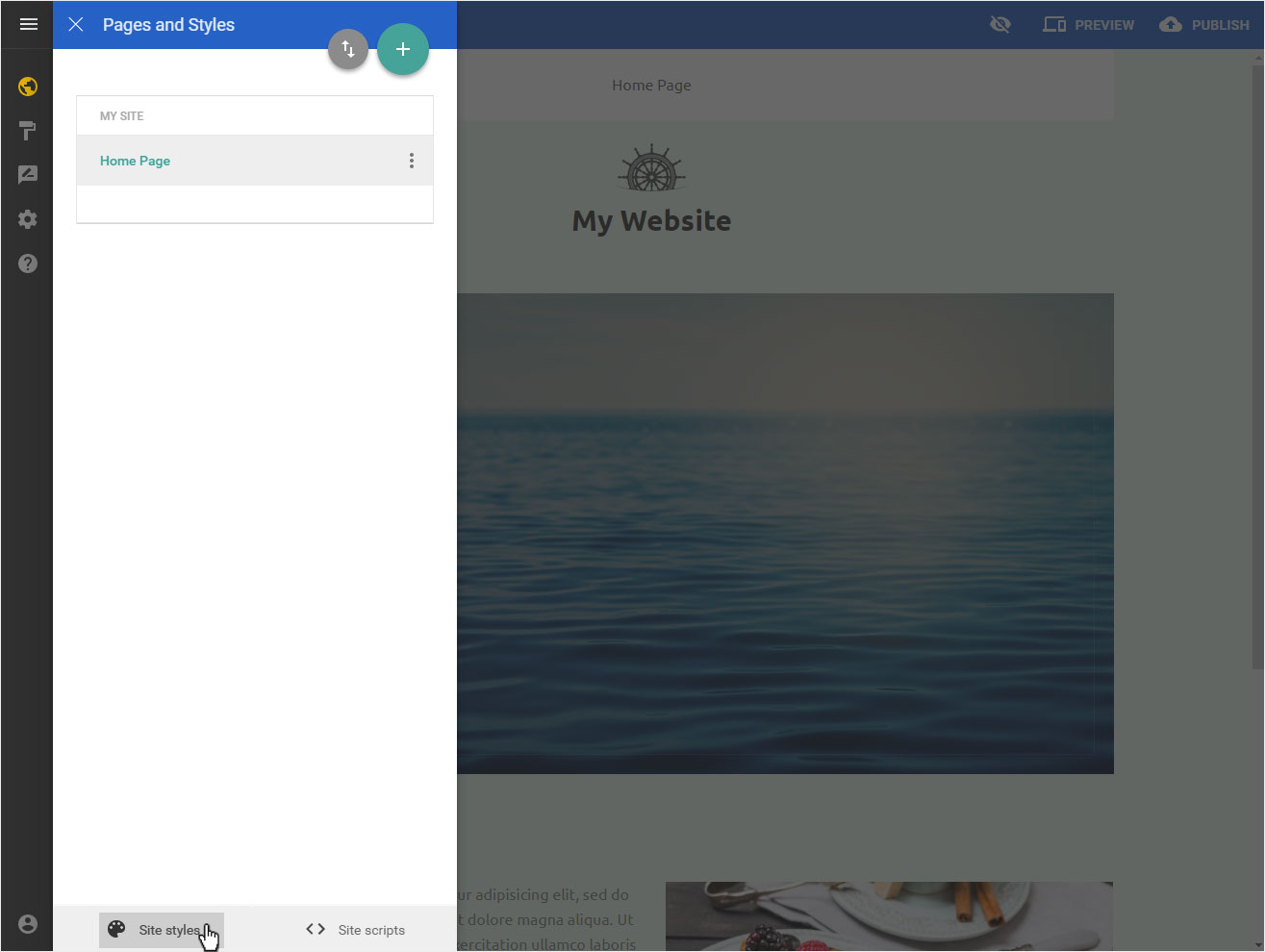 2. Site styles
In the opening view, you can now customise any of the predefined text styles and font colors of the selected design under Global styles.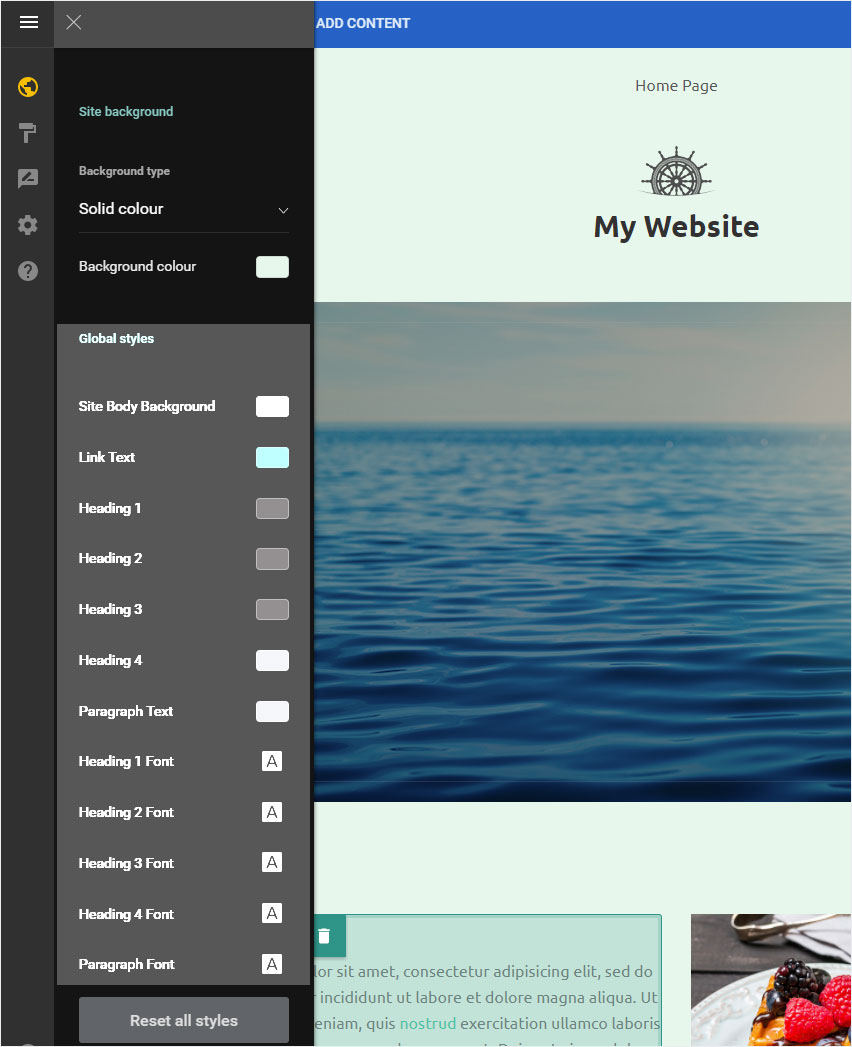 3. Font colors
First you can define the color of the page content elements in the area Page content background color.
Subsequently, depending on the template, the corresponding fonts are listed and displayed with a color square.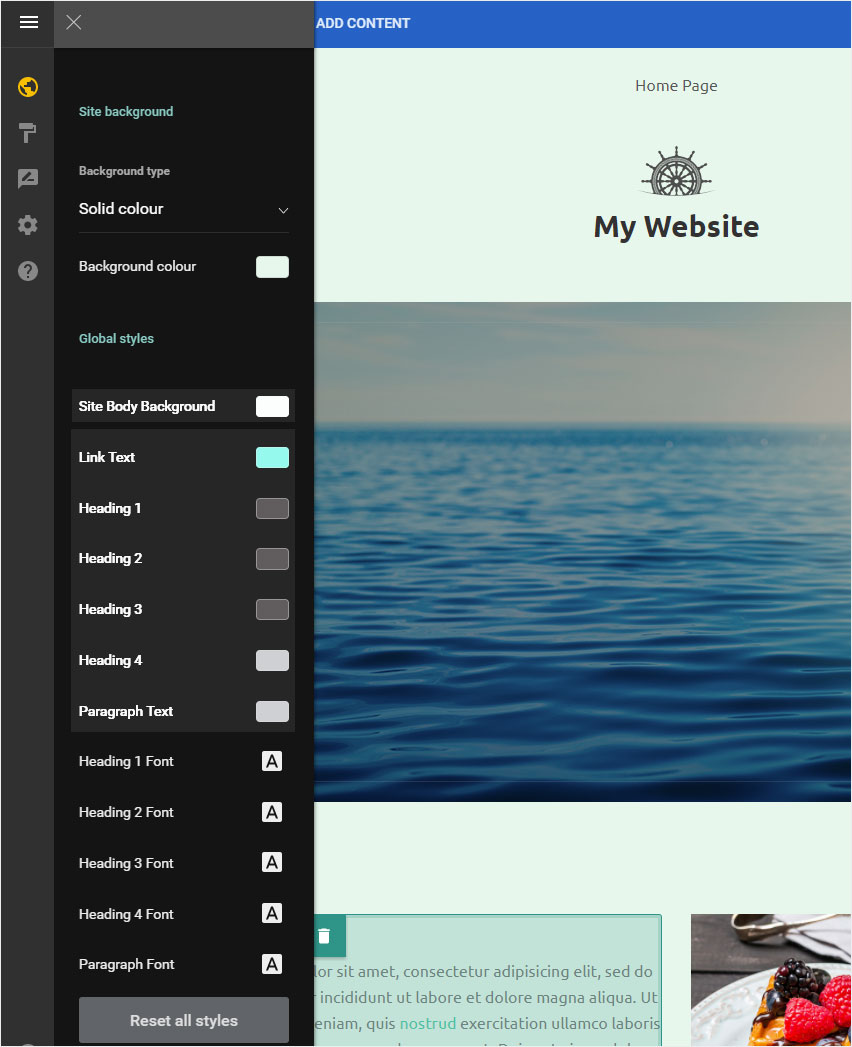 Define the desired color for the following fonts by clicking on the color square:
Link - Text
Heading 1
Heading 2
Heading 3
Heading 4
Paragraph Text
If you are satisfied with the color selection, click X icon to save the settings.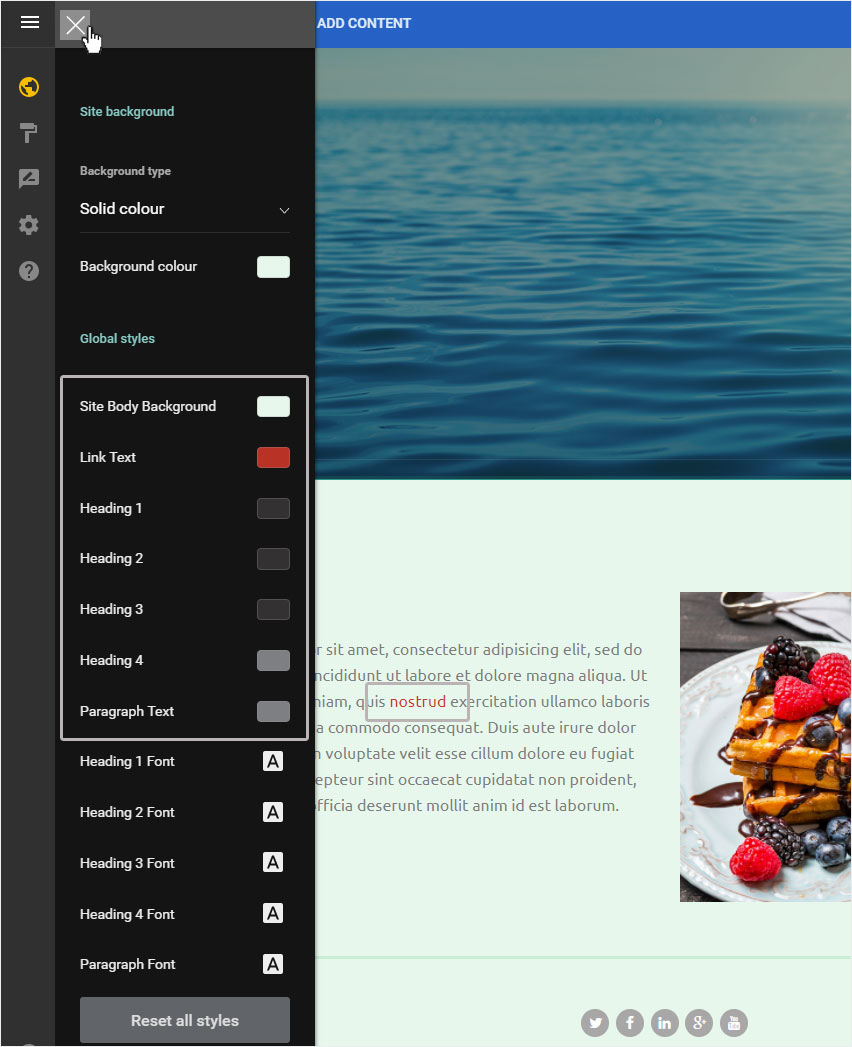 4. Font types
In the lower area under Content Styles you can now define the font details.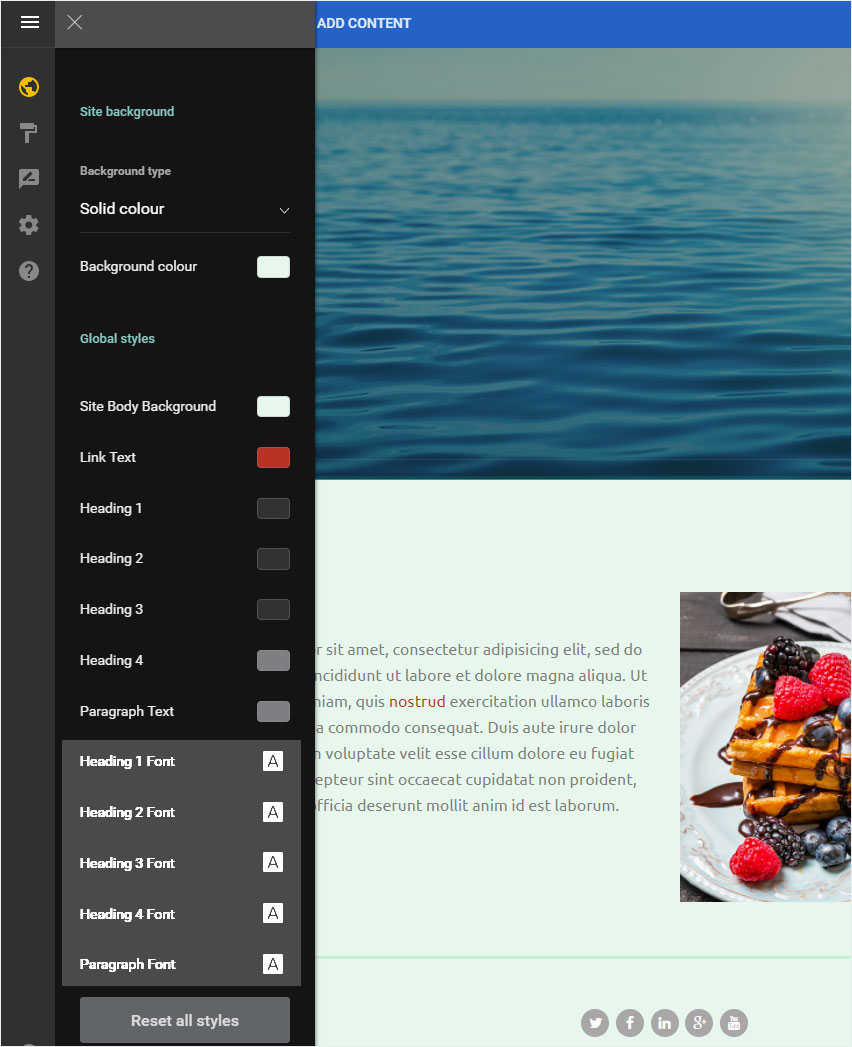 Click on the desired type to display the formatting options. The setting options are displayed.
For example, you can change the following parameters under Heading 2 Font:
Font
Weight
Size
Line height
Letter spacing
The adjustments are automatically saved by clicking on Back and then the X symbol.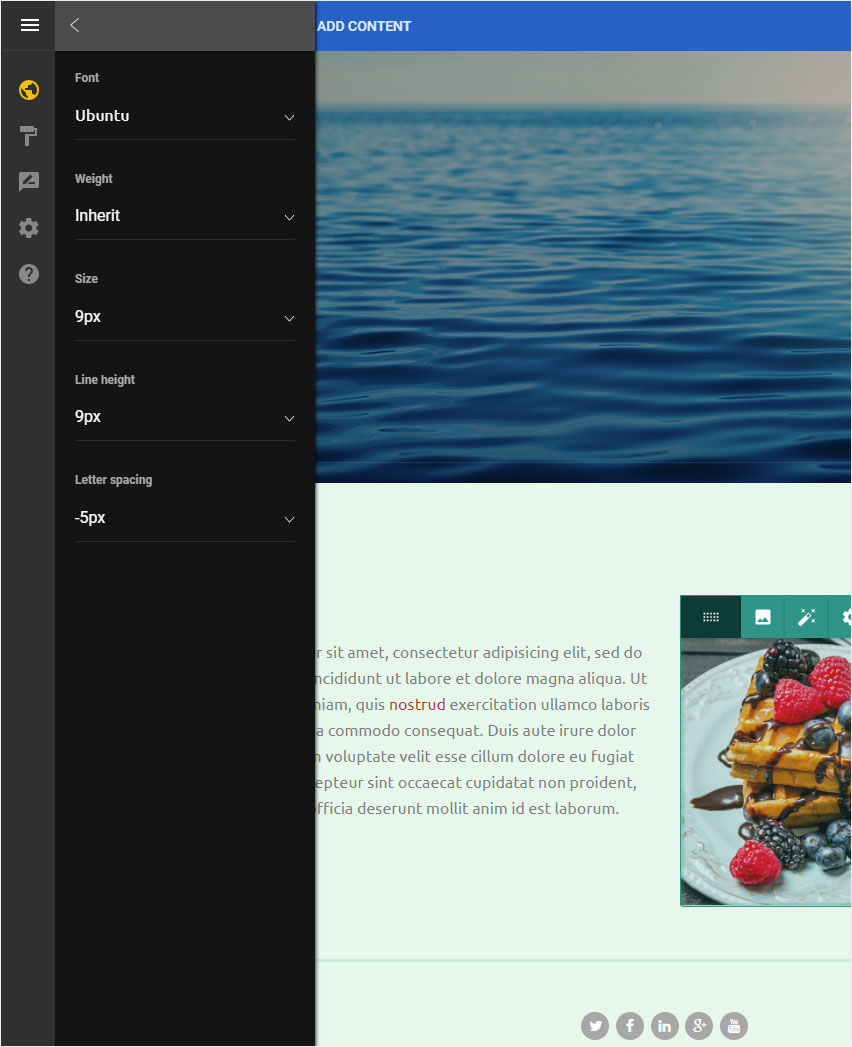 Page content background color
Add page