OTHERS – Eudora
1. Open the software
Open Eudora and go to Tools → Options....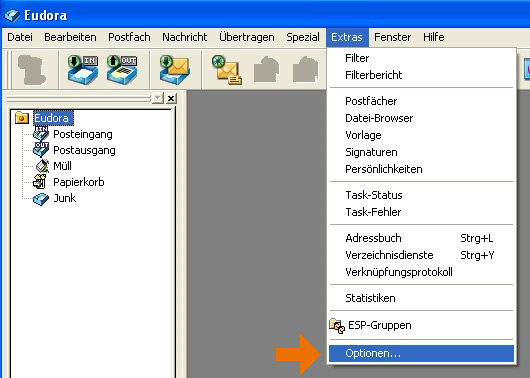 2. Getting started
Select Getting Started and complete the fields with the details provided below.
Real name: Enter your name. You can also leave this field blank if desired. If left blank, the recipient will see your email address as the sender, otherwise they see the name entered in this field.
Email address: Enter the email address you want to configure.
Mail server: Enter lx#.hoststar.hosting. (The first letter of the server name is a small L like Linux. Replace # with the effective server number of your hosting).
User name: The username is the email address you want to configure.
SMTP server: Enter the same server that you entered under Mail Server. The box Allow authentication box must be checked.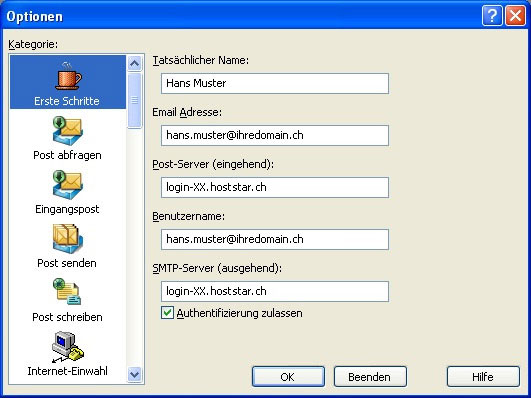 3. Finish
Once you have entered all the necessary details, click OK. You have now finished setting up Eudora.
OTHERS – Android (4.0 and later)
OTHER – Mozilla Thunderbird (from version 3)