Activate internet access for Designer
To make the website you designed with Designer accessible on the Internet, you have to specify the name servers and activate the domain for internet access.
Follow these steps to activate the domain:
1. Log in
Log into My Panel (my.hoststar.at).
(Log into My Panel)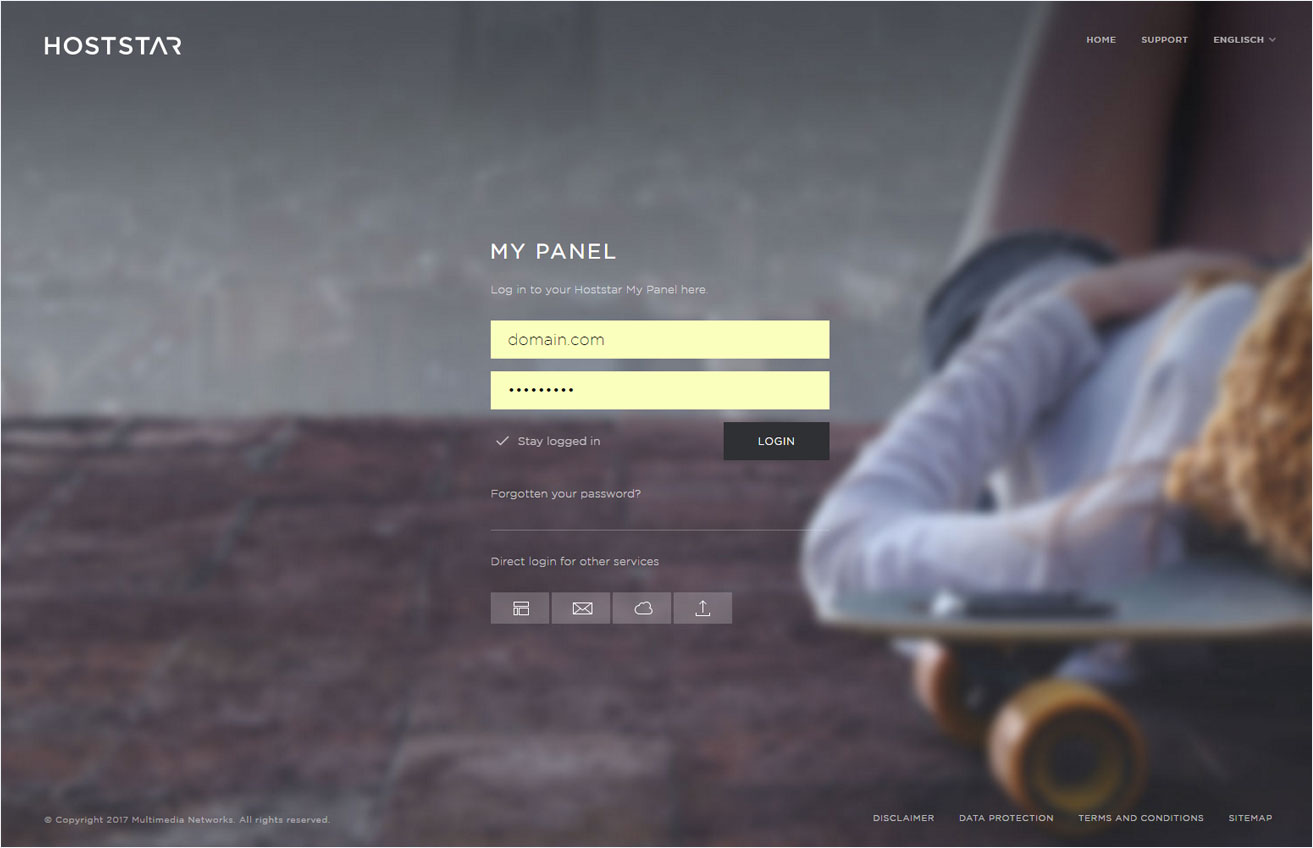 2. Navigate
Click Designer in the menu and then go to Settings.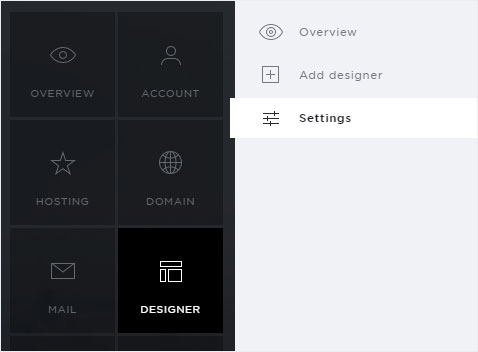 3. Details view
Click the arrow icon next to the desired Designer installation. The details page appears. Now click the Configure Designer button.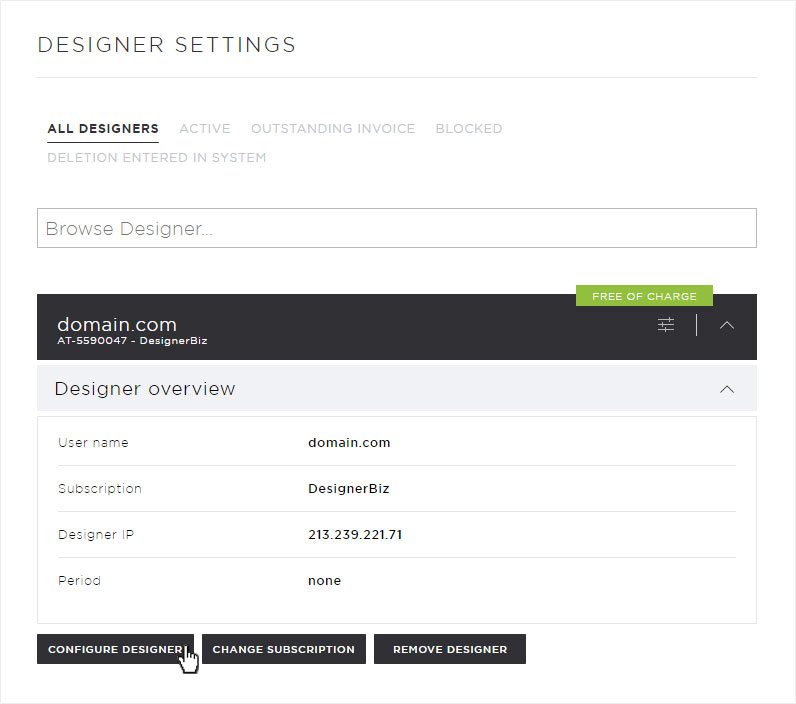 4. Activation button
Here are the domains for which you can activate Internet access to the Designer. Now click on Activate at the desired domain.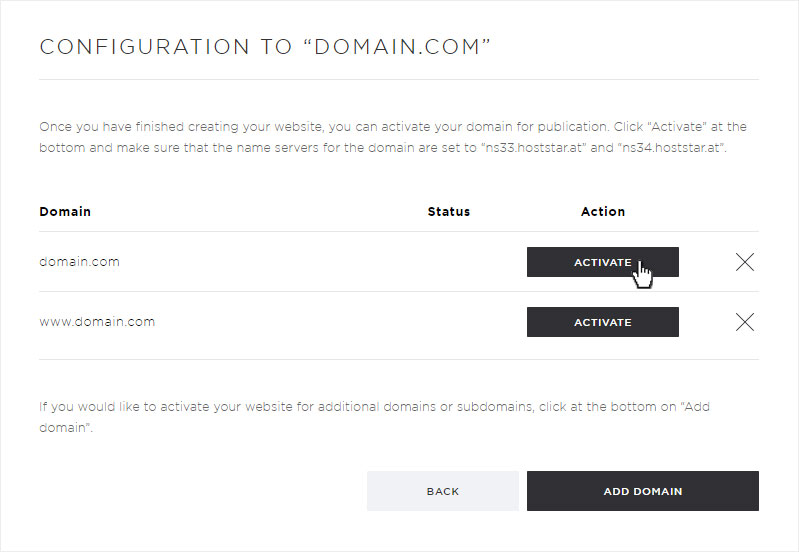 5. Activation successful
After the site has been activated for access over the internet, a success message is displayed on the overview page.
Please note that it can take up to 24 hours before the website is accessible from all devices.
If you want to redirect domains to this website, please follow the instructions Activate / deactivate multiple domains.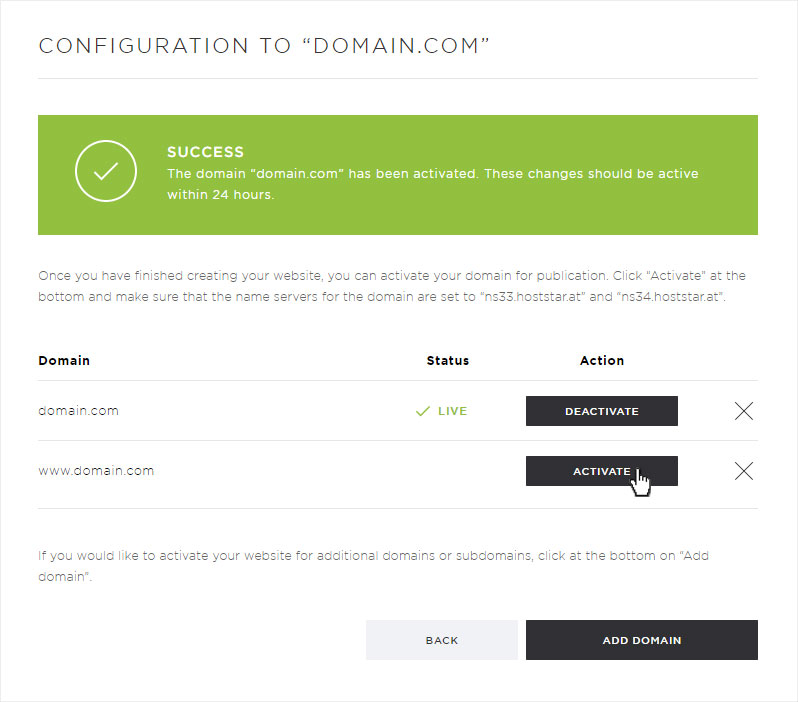 Update name servers / DNS
Activate/deactivate multiple domains