Discount codes
You can set up voucher codes in the shop, whether for new customers, Christmas promotions or for whatever you want to create vouchers for your customers. These can then be used by your customers in the order process.
After logging into Designer, follow these steps:
1. Navigation
You begin on the home page of Designer's editor and are thus in the Site editor view. Click left on the menu item Store.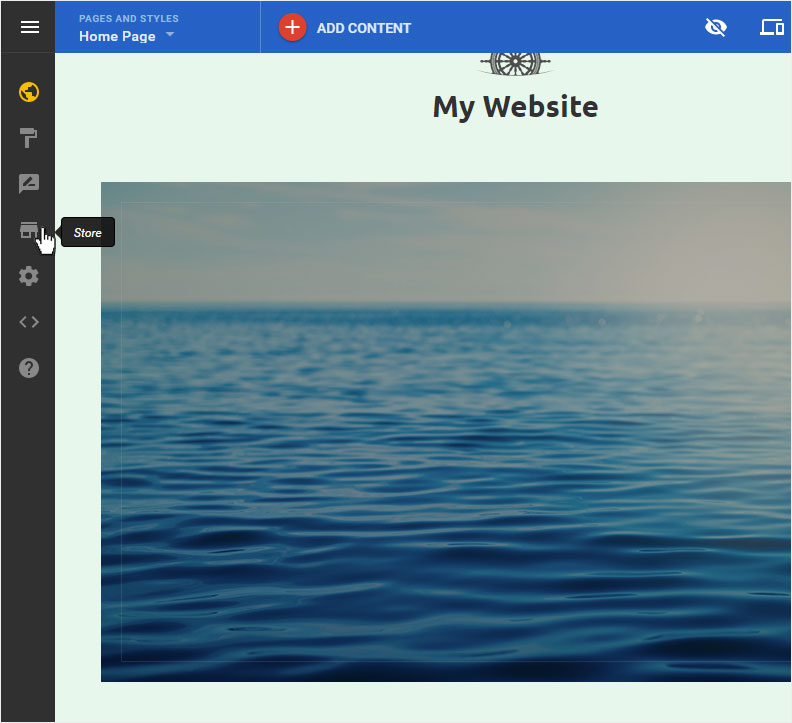 You will be automatically redirected to the Products overview page. Click on Discount codes in the menu on the left.
2. add
You will be automatically redirected to the coupon code overview page. If you have already entered voucher codes, they will be displayed here.
To create a new coupon code, click on Add a discount code.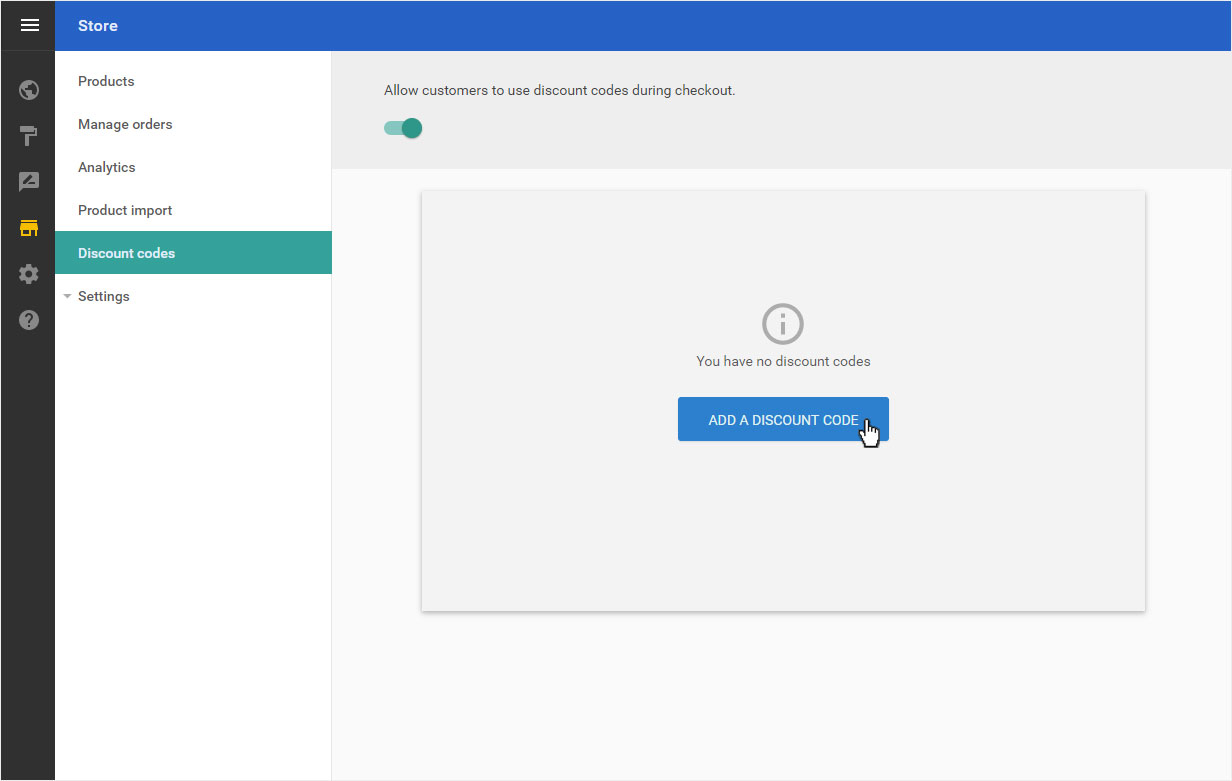 3. Coupon details
You can now define the details of your voucher code:
Discount code - Enter a password that your customers can enter to receive the discount
Discount type - Choose between a fixed Amount or whether Percentage a discount is deducted
Amount / Percentage - Depending on the type of voucher, you can enter either the Amount as value or the Percent of your voucher here
Discount code is active - Activate or deactivate your coupon code
To create the voucher code, click on the yellow Tick symbol.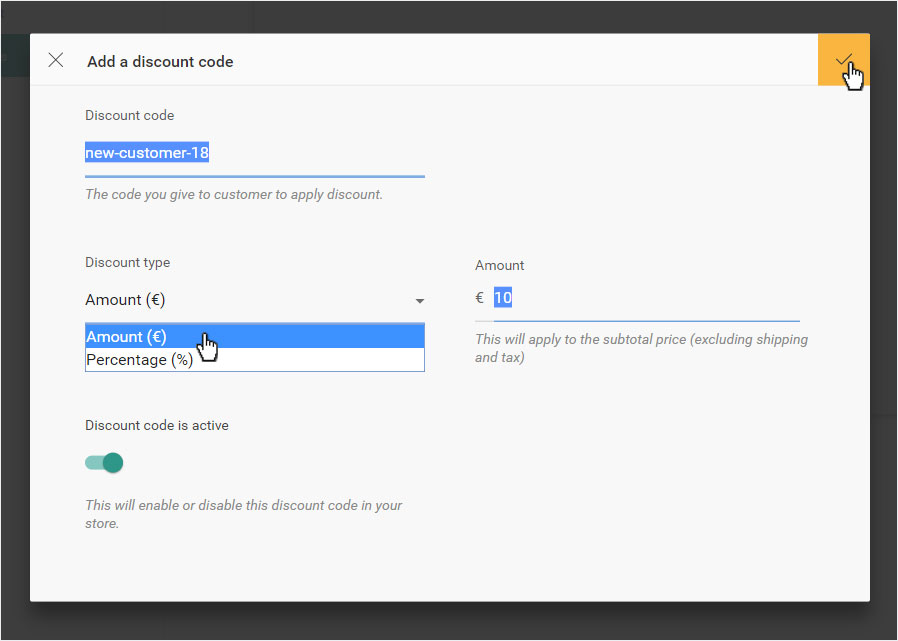 4. Aktivate
In order to make the voucher codes available to your customers, you must activate Allow customers to use discount codes during checkout. in the upper area.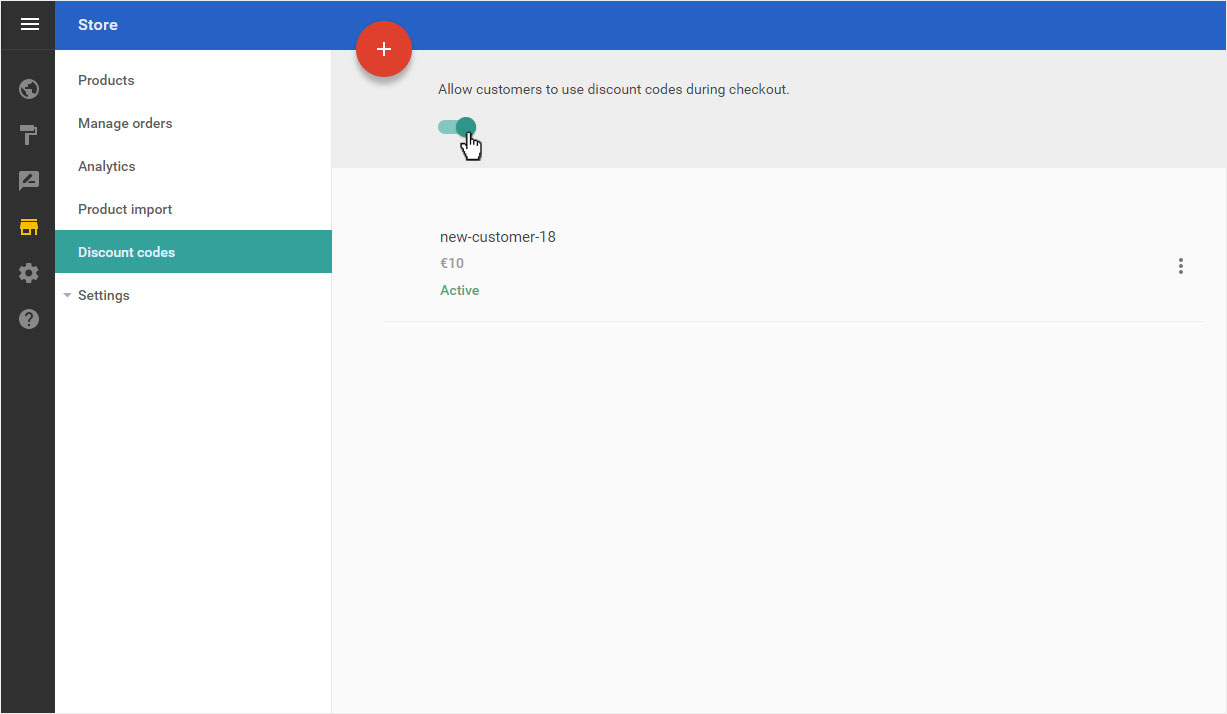 5. Editing
To Edit a coupon code that has already been deposited, first click on the Options symbol and then on Edit.
To adjust the details, proceed according to the Coupon details and save your changes by clicking on the checkmark icon.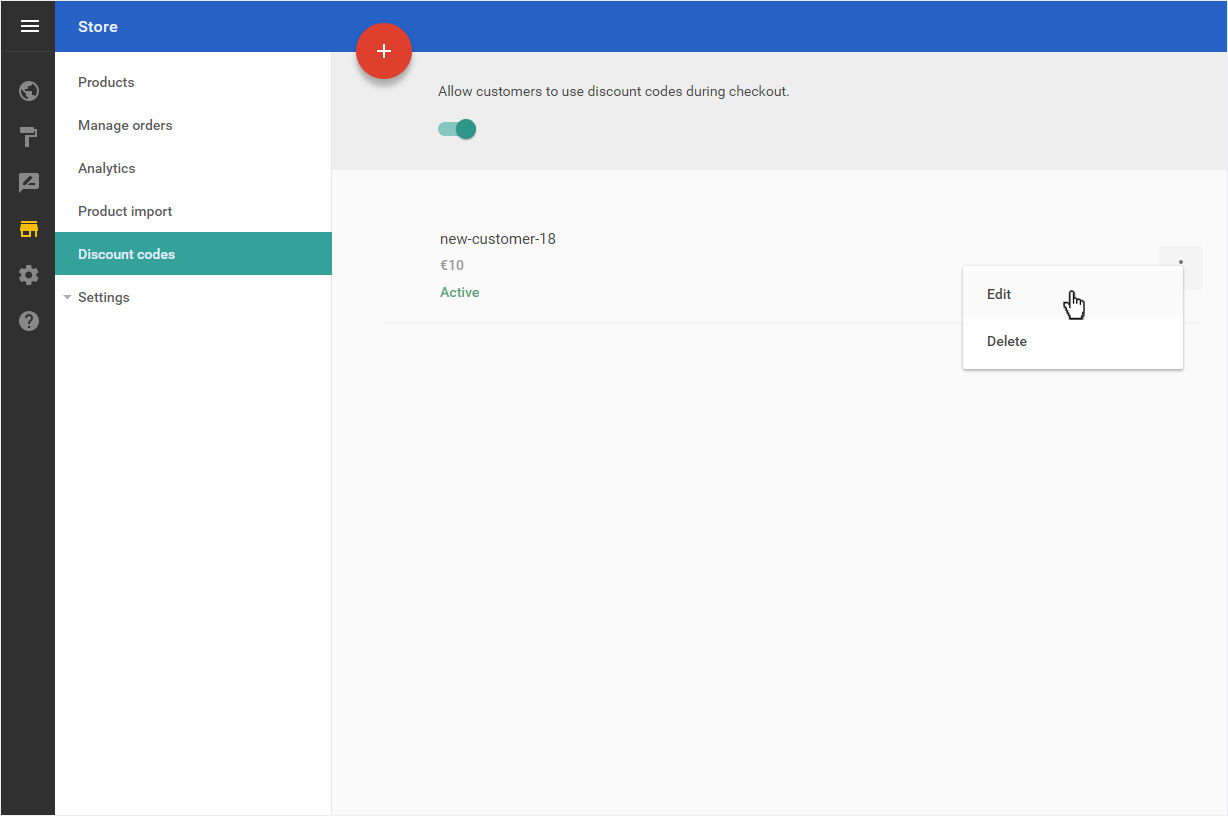 6. Delete
To Delete an already deposited voucher code, first click on the Options symbol and then on Delete.
A warning message opens immediately. If you are sure that you want to delete this voucher code, click OK.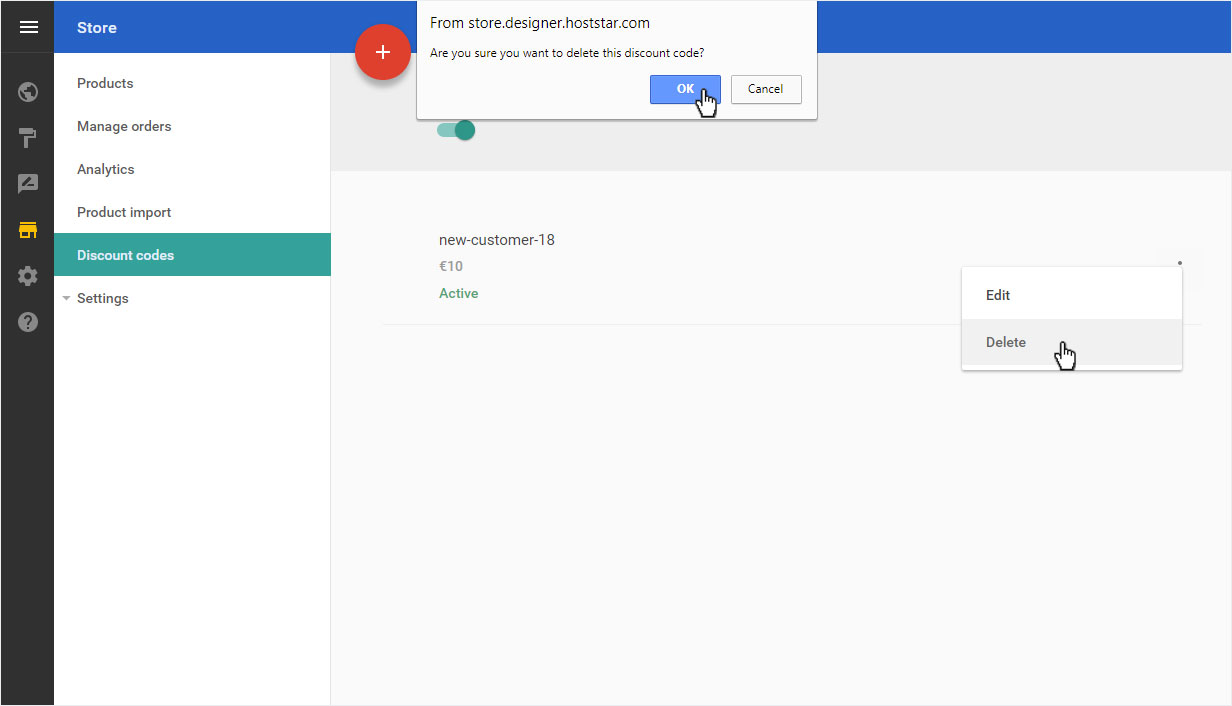 The voucher code will be deleted immediately and irrevocably.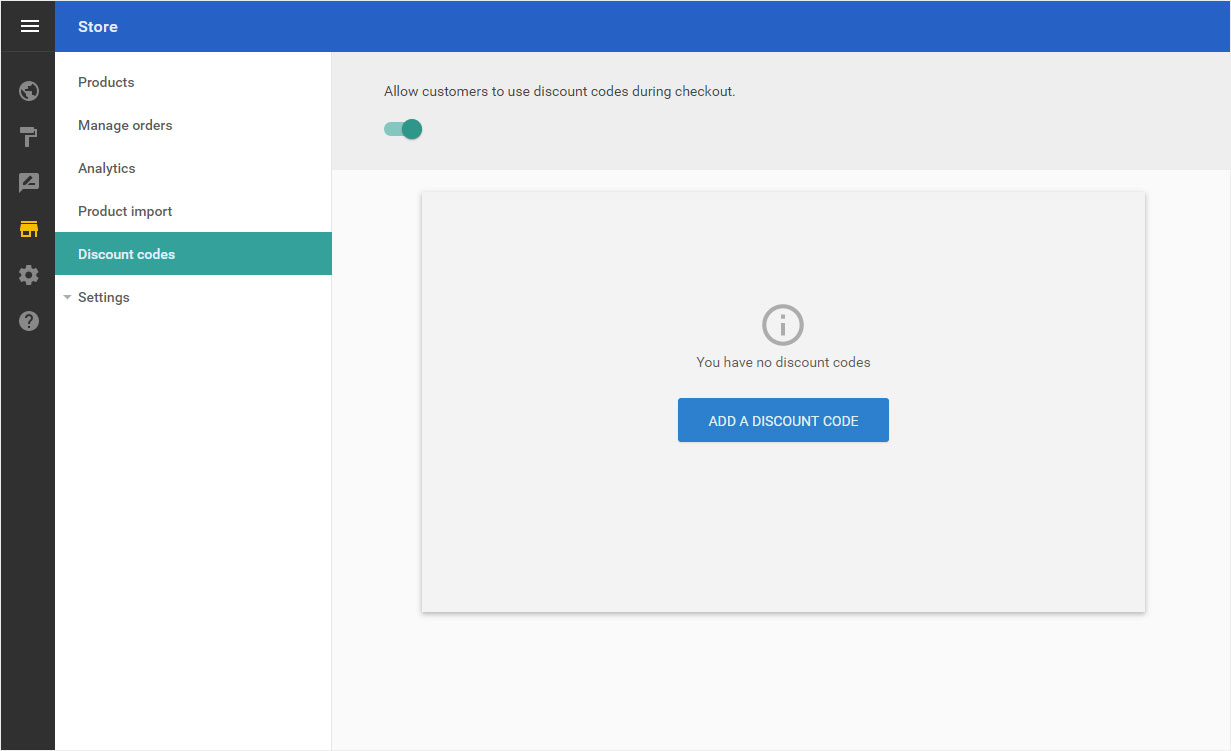 Product import
Manage settings