View invoice
At any time in the subscription duration from your order onwards you can view the invoice for your MailPro subscription. Follow these steps:
1. Log in
Log into My Panel (my.hoststar.at).
(Log into My Panel)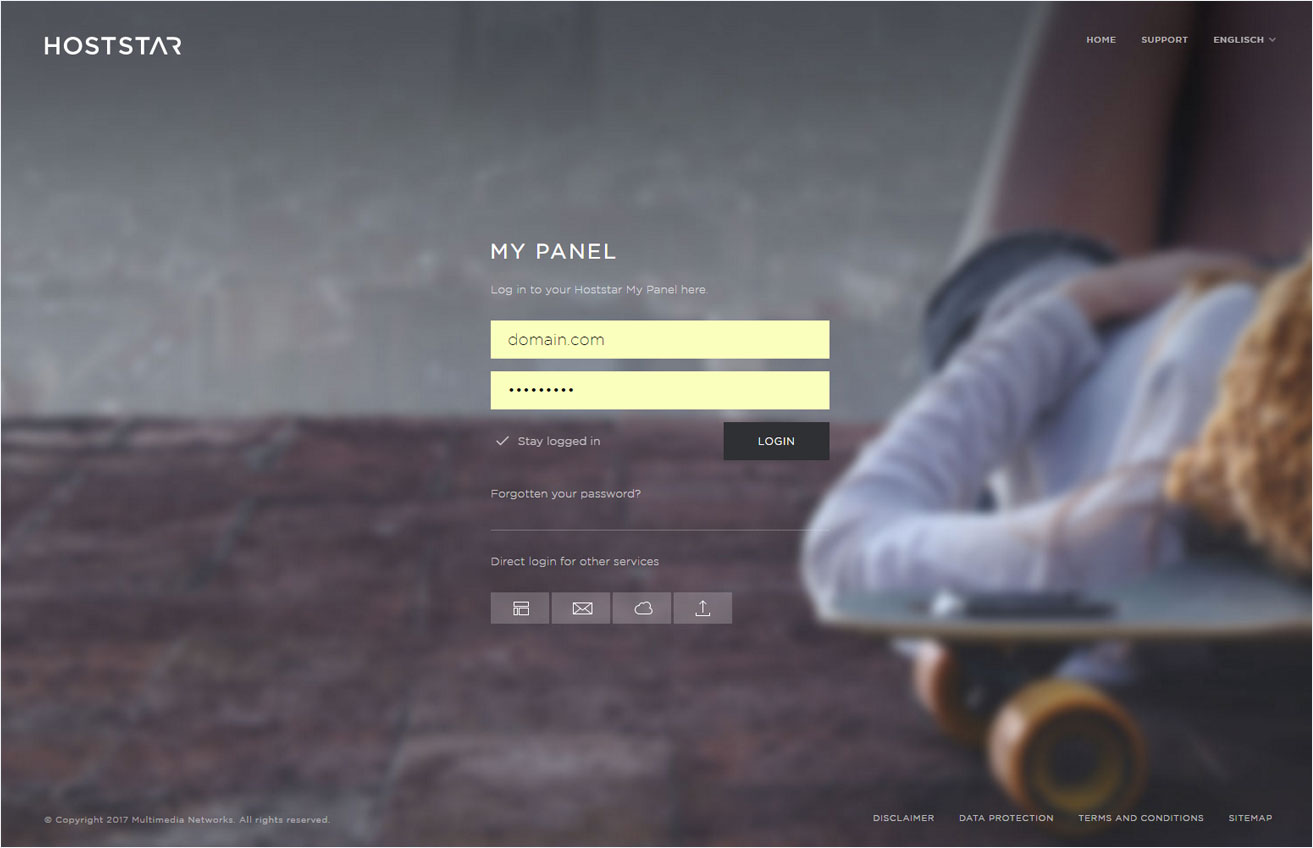 2. Selection
Select the Mail → MailPro menu item.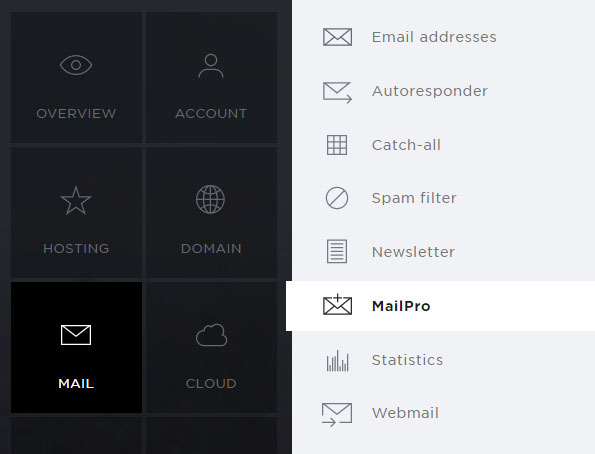 3. Select subscription and domain
Select your subscription and the domain for which you would like to view the MailPro subscription invoice.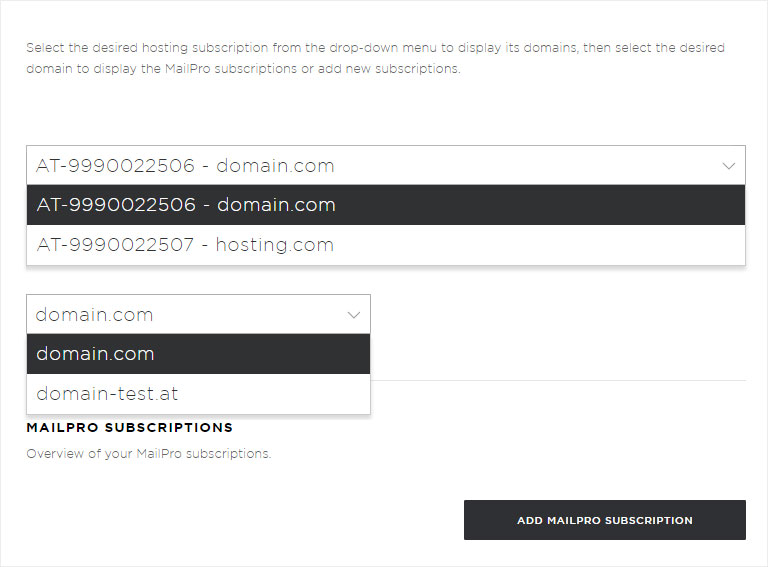 4. Detail view
Click on the dropdown arrow for the desired address under Subscriptions to see the detail view for that MailPro subscription.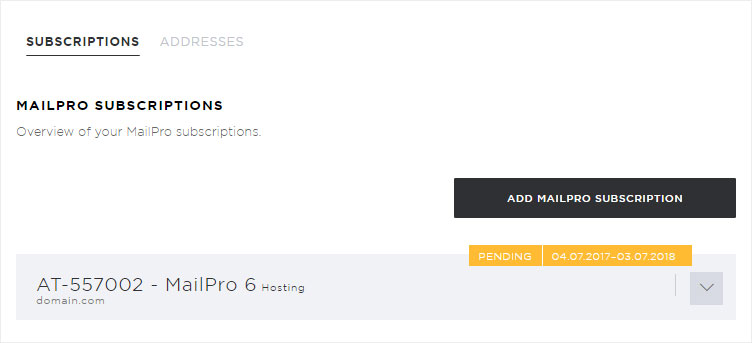 5. Button display
You will now see the buttons View invoice and Cancel. Click on View invoice, to begin the download of your subscription invoice.
In the PDF document Invoice-order number-date.pdf you will find all payment information.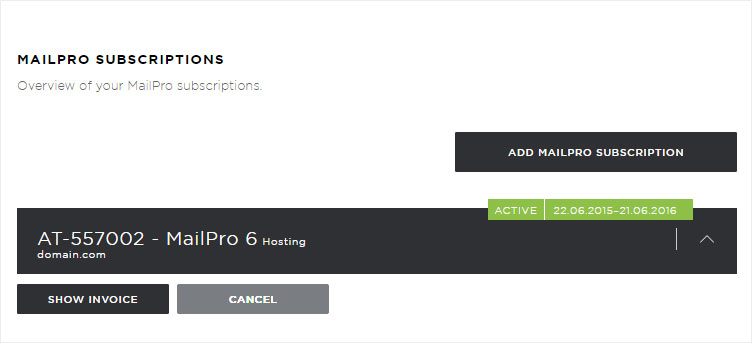 Manual migration
Add email address